Free Tea Friday! Get Free Teavana Infusions at Starbucks on 7/14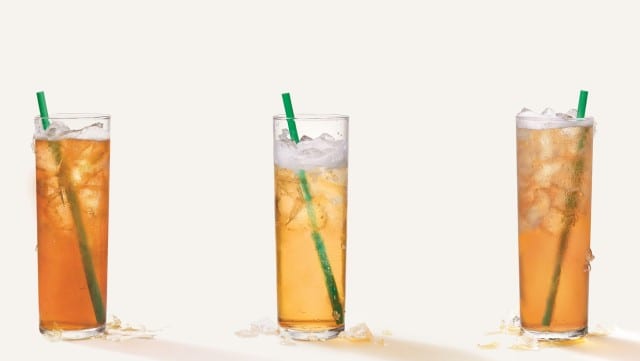 Starbucks is having Free Tea Friday on July 14th, 2017 from 1-2 p.m. At all participating North America locations customers will be able to try a complimentary Tall (12 fluid-ounce) Teavana Shaken Iced Tea Infusion, their new drink for tea lovers!
"We realized we could appeal to our tea customers looking for ways to customize their tea just as coffee drinkers do with their espresso beverages," said Starbucks' product developer Melynda Cheng. "Unlocking tea from sweetness and honing in on flavor was one way to achieve this goal."
Starbucks' new creation doesn't have any artificial flavors or sweeteners and combines green, white, or black tea with herbal tea giving customers an intensified tea taste. There are three different choices when it comes to these shaken iced teas:
Pineapple Black Tea
Peach Citrus White Tea
Strawberry Green Tea
Also, look out for Starbucks' multi-faceted campaign that will support the introduction of their new beverage. The campaign, Good Feels Good, will celebrate and explore the truth of feeling good.
With feeling good in mind, get yourself a free Tall Teavana Shaken Iced Tea Infusion this Friday, and let us know which flavor you are most excited to try in the comment section!