Friday Movie Night: Chocolat, Winnie the Pooh and Creamed Eggs on English Muffins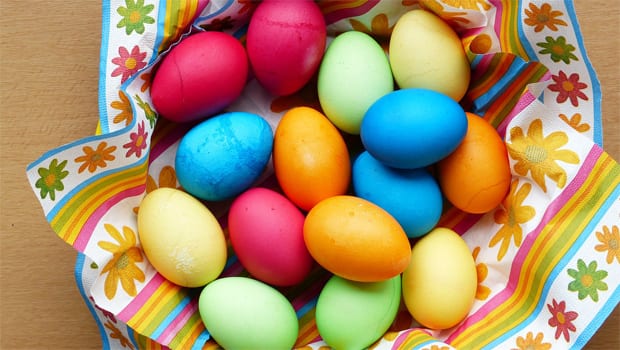 This weekend, we're going for a double feature, getting ready for Spring, and figuring out exactly what to do with all of those brightly colored hard-boiled eggs a certain bunny left behind.
We haven't done a double feature yet, and this seemed like a good time to do it with one movie for the kids, plus one for the grown ups.
What the kids are watching: Winnie the Pooh: Springtime with Roo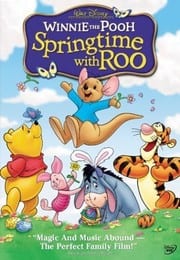 The weather is finally starting to warm up a little, daffodils and tulips are starting to push their way up from the soil. It's the perfect time for the little ones to enjoy this sweet animated Easter story featuring all of your favorite characters from Pooh Corner. Even though he's played the role of the Easter Bunny for the gang in years past, this year the perpetually crusty Rabbit would rather just stay home and clean. Can Roo save the day?
Winnie the Pooh: Springtime with Roo is available to stream on Netflix.
What the grown-ups are watching: Chocolat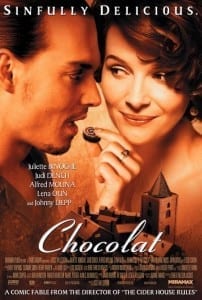 A mysterious free spirit and her daughter take over an empty patisserie in a small French country village, tempting the suspicious townspeople with chocolates and other sweets during the traditional Lent fasting season. The story relies on Lent and Easter as plot devices, which is why we picked it for our Easter-themed movie night. It's a lovely story about embracing our differences, standing up for yourself, the value of friendship, and finding the place where you belong. The stellar cast includes Judy Dench, Juliette Binoche, Johnny Depp and Alfred Molina. And it's one of my all-time favorite movies.
Chocolat is available to stream free for Prime members via Amazon Instant Video.
What's for dinner: Creamed Eggs on English Muffins
Sure, dyeing all of those hardboiled Easter eggs is a lot of fun, but in the end you're left with hardboiled eggs for days. My favorite solution to an overabundance of Easter eggs is creamed eggs on toast.
When I mentioned to my sister that I was writing about creamed eggs for this post, she confessed, "I let my girls dye 2 dozen eggs just so we would have enough for this amazing dish!" Every family has at least one recipe that, when mentioned, throws everyone into a nostalgic reverie, and creamed eggs is one of those for me, my sister and most of my cousins as well. It's warm and filling - just good old-fashioned comfort food. And it's a great low-budget meal to boot.
In its truest form, creamed eggs is meant to be served on toast, but I like to class it up a little with some toasted English muffins instead. Also, as written, the sauce is very basic. You can easily spice it up with Worcestershire sauce, shredded cheese, curry powder, or add chopped mushrooms and scallions, or just keep it simple with salt and pepper. It's very versatile and entirely up to you.
Ingredients:
3 tbsp butter
3 tbsp flour
1/4 tsp salt
1/8 tsp pepper
2 1/4 c. milk
6 eggs, hardboiled and sliced
Directions:
In a large saucepan, melt the butter over low heat. Mix in the flour, salt and pepper and continue to cook on low until the mixture is smooth and bubbly.
Stir in the milk and bring it to a boil. If you're adding anything extra, like shredded cheese or garlic, this is the best time to do it. Keep stirring over medium-low heat for about one minute until the sauce thickens.
Add egg slices and stir until heated through.
To serve, ladle over toasted English muffins. The recipe should make 4 servings. As my dad notes, it also goes well with crumbled bacon on top or alongside some leftover Easter ham.
Three Must-Haves: Getting Ready for Spring
Between Easter candy and a viewing of Chocolat, a box of good chocolates is simply mandatory. Frango is some of the best, and you can find 45-piece boxes of Frango Mints and other assorted Frango chocolates right now marked down to as little as $9.99 at Macy's. (They normally run $21.99 per box.) Plus, you can score an extra 15% off with Macy's promo code TXT15. Bon appetit!
Next, welcome songbirds back to your yard with a new bird feeder. I like this Metal Sunflower Seed Bird Feeder which drops from $42 to $14 with promo code "bradsbirds" at Deal Genius. Not only is the price right, but it's sturdy and holds a pretty good volume of birdseed.
Finally, the bright Easter egg colors of these skinny jeans from Jane caught our eye. They're a perfect way to bring some Spring to your wardrobe, and the $12.99 price tag is incredibly budget friendly.