Frugal Friday Movie Night: Comedy and Quesadillas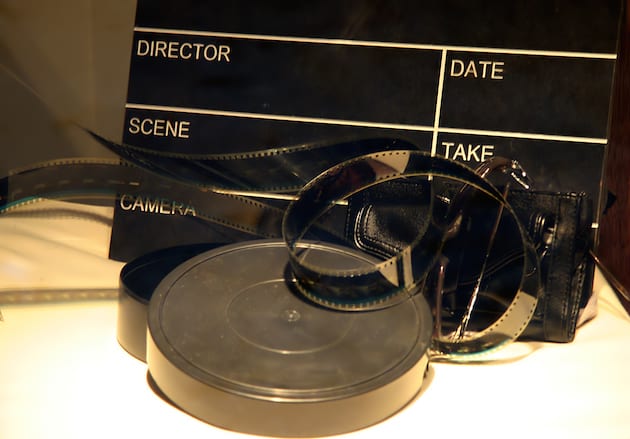 Every year around this time, there's something in my mind that tells me "Hey, it's cold. It's dark at 6:30. You have a Netflix account, a couch, and an appetite. Do you see were I'm going with this?"
"Why, yes, voice inside my head. I do!"
If you're a fan of comedy and quality couch time, check out my recommendations below for a little frugal Friday night inspiration.
What We're Watching Tonight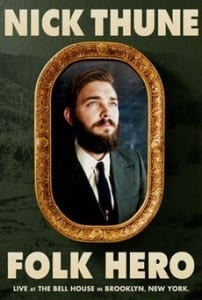 Nick Thune: Folk Hero, because non-sequitur jokes are best served over acoustic guitar. Nick Thune is a Seattle-based comedian who's appeared in a handful of well-known movies, like Knocked Up and Unaccompanied Minors. His newest stand-up comedy special was filmed earlier this year at New York City's Bell House and is a new addition to Netflix's stand-up comedy library. Absurd, folksy, and irreverent, Thune jokes about keeping all his rooms set to room temperature, but the corners of his room "are always set to 90 degrees."
Fans of Demetri Martin and Stephen Wright - and good comedy in general - will enjoy Folk Hero's offbeat one-liners. Nick Thune is the rare contemporary comedian whose main device is quirk, not vulgarity, and his act makes for a great Friday night watch.
What's For Dinner
Chili's Santa Fe Chicken quesadillas with chips and guacamole. The quesadillas come stuffed with marinated chicken and salsa and served with a mountain of sour cream and pico de gallo. One order is basically enough food for two, but hey, I won't judge you if you eat it all yourself. It's not like I've ever done that, though...
Of course, this is Frugal Friday, so I'll be buying dinner with a discounted Chili's gift card from Raise.com.
My Other Must-Haves
A Chicago Bears engraved beer mug because yeah, it might not be game day, but it's the end of the work week, and that's a good enough excuse to have a brew or two. Not a Bears fan? Things Remembered has engraved mugs for all 32 NFL teams. If you are a Bears fan, I consider it a must-have item... nothing goes better with a Jay Cutler INT than a nice, cold beer.
An Illinois State Redbirds hoodie from Finish Line because 1. two quality hoodies for $40 is a sweet deal, and 2. I rep my alma mater even though we have no notable sports teams. Wooooo Redbirds! Finish Line has hoodies for dozens of other NCAA universities, too.
A refurbished Vizio Bluetooth sound bar because I'm an audiophile on a budget, and using the built-in speaker on my TV just doesn't cut it. Use the promo code BRADSVIZIO to get it from Yugster for just $53, nearly 75% off the list price of $199.