Frugal Friday Movie Night: Comfy Christmas Edition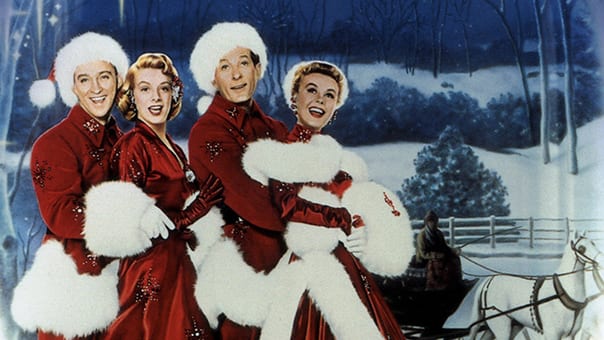 If your holidays are anything like mine, you're about to be very busy. We drive six hours (with our dog) to Michigan for all holiday functions. Before the dreaded car rides and mingling with family members that barely remember me, I like to have a comfy Christmas at home to prepare myself for what's to come.
What I'm watching:
I am a Christmas movie junkie. I watch ABC Family's Countdown to Christmas, I DVR pretty much every Hallmark Christmas movie I can find, I own White Christmas and Home Alone and I still find myself browsing Netflix for any movies I may have missed. No matter what you're into, they've got something.
For the comedy lover: Scrooged
For the hopeless romantic: 12 Dates of Christmas
For the families: The Muppet Christmas Carol
A must see for everyone: White Christmas
What's for Dinner: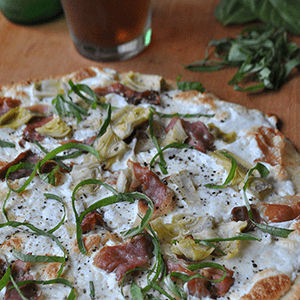 I love making my own pizza. Cooking is actually something I enjoy and I even started a blog about learning to cook. One of the easiest (and still budget-friendly) recipes I've made is this Prosciutto and Artichoke Heart Pizza. You buy the ingredients (most packages are usually enough for two pizzas!), throw everything on a store-bought crust, and bake it for 15 minutes. Too easy, right? Make your crust extra delicious by using a pizza stone. I found this one at Oneida for $12.79 after code HW20.
Three must-haves:
A pair of cozy slippers
You cannot have a comfy Christmas on your couch without a pair of slippers. Preferably with the logo of the best hockey team to ever walk the earth. Or if you're not a Red Wings fan, I guess any team would do. I just bought a friend a pair of these Argyle Print Slippers at Fanatics for her birthday and got 5% off my order with code 5PercFan at checkout.
At Home Manicure
Call me crazy, but there is something calming about an at-home manicure. Give yourself holiday-ready hands with the Julep Snow Day Beauty Box. Code FROSTY drops the box to $3 for Julep Maven Members! My favorite color in this box is the red, but I'm a sucker for red nail polish all year round.
Wine, Wine, Wine
I couldn't call it a comfy night at home without a bottle of wine. Taking off my slippers, putting on shoes and a coat, and running to the store is kind of a night-ruiner in my book. Why not get it delivered right to my door? Treat yourself to a gift this year and sign up for the Virgin Wines Explorers Club and get 15 bottles for just $85.
How do you prep for the holidays? Do you like to relax or just crash into them with a bang?