Frugal Friday Movie Night: Daredevil & Deviled Eggs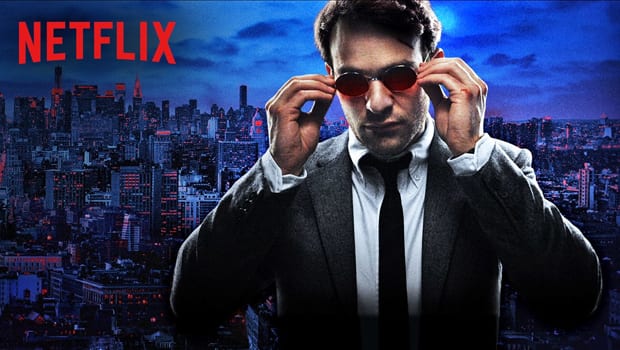 Today's Frugal Friday movie night is brought to you by Andrew, Brad's Deals awesome digital marketer and super hero nerd for the ages.
What We're Watching: Daredevil, Season 1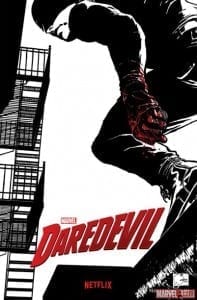 Netflix released a new original series based on the Marvel comic book, Daredevil, so you know you need to get ready for a food and TV binge.
Created by the great Stan Lee, Daredevil is a hero who protects the city from evil and corruption through the use of his heightened senses and unique training. Sounds pretty generic, right? What makes Matt Murdoch (Daredevil's secret identity) different than all the other superheroes?
He's blind. What!?
While at first glance the show might seem identical to the onslaught of recent superhero series like The Flash or Arrow, it shifts the theme to a much darker representation of corruption--from dirty cops committing heinous acts that would make The Dark Knight cringe to unexpected twists and turns made by deceptive mobsters and powerful clans. All of this action revolves around one major villain who I won't name, because spoilers!
For all my die hard superhero fans out there, let's just agree to ignore the fact that there was once a Ben Afleck movie based on this same premise. It had a similar plot, but much worse acting and a confusing theme that was either dark or comedic--it was hard to tell. The Netflix original series, though, is much more entertaining and addicting.
I COULD have pulled my eyes away from the TV screen (sorry Murdoch--cheap shot) but the show captivated me so much from the first episode that I didn't want to. It's a classic mix of action, drama and a tad of comic relief. So for those Friday nights when you want to save money but stay entertained, the Daredevil series
What We're Eating: Deviled Eggs!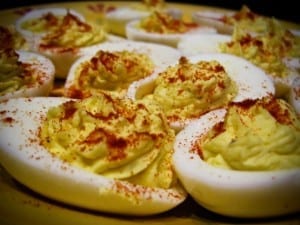 OK, I realize deviled eggs are the most obvious food pun I could make here but let's face it--they're also delicious. I mean they're basically eggs and mayo, what could go wrong there? You might as well embrace the pun, the creamy-smooth texture and salty flavor of this delectable treat and slam 'em back as you binge-watch Daredevil tonight.
Here's a great classic recipe for deviled eggs from Food.com. Use it wisely.
Three Devilish Must-Haves
A Daredevil mug from Marvel. Because why wouldn't you want to fanboy/girl out tonight?
A Pair of gold Ray-Bans from Newegg. Because you want to look as cool as Murdoch and these babies are on sale for just $84.99.
All the socks from NoMoreRack. Because you'll want your toes cozy warm during your TV binge, and you never know when a crazy blind man trained in martial arts will show up at your door to avenge his father's death, so you might as well be ready to run.