Frugal Friday Movie Night: Nutrisystem and The Honorable Woman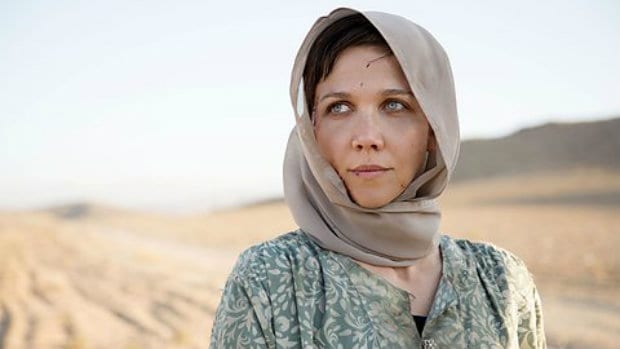 Today's Frugal Friday Movie Night is brought to you by Caitlin Fox, a beauty blogger and Brad's Deals account manager who's serious about her New Year's resolutions.
What We're Watching
Maggie Gyllenhaal recently won a Golden Globe for her lead role in the BBC miniseries The Honorable Woman. It is currently streaming on Netflix and has a 4.2 out of 5 star rating. If you're a Homeland fan, I suggest you add this political/spy thriller to your Netflix list right about…now!
What We're Eating
My sister's wedding is less than 6 months away, and I'm the Maid of Honor. Translation: I'm on carb-watch. I started Nutrisystem a week ago, and despite the fact that the mere thought of avoiding pizza and beer once filled my heart with sadness, I've discovered that eating healthy can be quite delicious. Tonight, I've got a Nutrisystem Deep Dish Pizza, some veggies, and a piece of Nutrisystem Chocolate Cake on my menu, and I'm not the least bit disappointed!
Looking for a new program to start your own weight loss journey? Get Nutrisystem for 40% off, plus a free week of food when you sign up here!
Treat Myself Treats
In my book, the best way to unwind after a long week is with a hot shower, an effective skin care regimen, and a warm set of PJs. Here's are some of my favorite picks for pampering yourself on a cold evening indoors:
SEKKISEI Radiance Boosting Mask from Skin Store -- Skin Store takes 15% - 20% off sitewide with code HERO. This sheet mask contains a high concentration of vitamin c and oriental herbal extracts that will leave your skin visibly brighter, firmer, and hydrated.
Munki Munki Flannel Pajamas from Nordstrom -- Given that my last name is 'Fox', I have an abundance of adorable fox accessories, apparel, and trinkets. Fact: oftentimes, I am Fox in fox socks! These precious PJs at Nordstrom are now 40% off, and I simply cannot say no to those foxy faces.
21" Pet Bed from NoMoreRack.com -- Now that I'm pampered and cozy, I think it's time that my little Beagle, Lucy, gets some cuddle time. She loves it when I turn on our heater fan, so why not take it a step further with her own little bed to curl up on? The pink one definitely fits her princess status!