Frugal Friday Movie Night: Portlandia and Pinspiration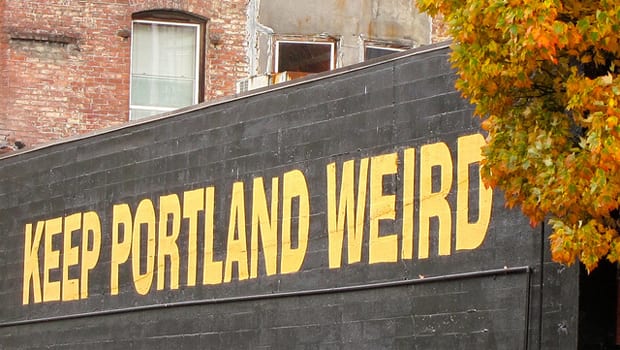 Brad's Deals editor Mariea hosts this week's Frugal Friday Movie Night, describing a cozy night at home that's a little bit hipster and a little bit Pinterest.
Now that Halloween celebrations have ended, we're looking forward to spending this weekend relaxing at home and saving some cash before the holiday hustle and bustle begins. Here's a Pinterest-inspired night in that requires no more than what you probably already have in your pantry.
What's for Dinner:
Pinterest is a great resource for finding cheaper and healthier alternatives to meals you love, like my weekly Chinese takeout. And since I'm a total newbie in the kitchen, I tend to tackle recipes that only require a few ingredients because I find them less intimidating.
This 15 Minute Easy Lo Mein recipe from one of my favorite food blogs is super yummy and pretty much foolproof. You can substitute whatever veggies you prefer or have on hand, plus it'll be ready to eat in less time than it takes to order something on GrubHub. A 45 minute wait for delivery? Ain't nobody got time for that!
What We're Watching:
Put Fred Armisen and Carrie Brownstein together and you get something simply magical.
Not only is the hipster satire spot-on, but guest appearances from the likes of Steve Buscemi, Jeff Goldblum, and Kristen Wiig make Portlandia one of the most brilliant shows around. Until the new season starts up on IFC in January, we're re-watching the first 4 seasons on Netflix.
 Other Ways to Treat Yo'self:
Once winter weather hits Chicago, my skin takes a beating and instantly becomes dull and dry. A free alternative to expensive store-bought exfoliators is to whip up your own honey-sugar face scrub. And fellas, it's totally acceptable (and encouraged) to give your skin some TLC too! All you need to DIY is 1 tablespoon of honey + 1 tablespoon of white or brown sugar + 1 teaspoon of olive oil. Mix all of these ingredients together in a bowl and apply gently to a clean face. Rinse and pat dry. It sloughs off all of the dead stuff, while adding some much needed moisture to your skin.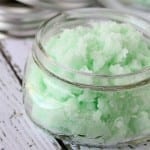 If you want to get a little more creative, I came across this really great Mint Sugar Scrub on Pinterest that's cute enough to give out as holiday gifts for friends and family.
After dinner I always like to nibble on something sweet. If you had enough self-control to not snarf your Halloween candy in one sitting, here's a tasty way to use up your leftovers.
Halloween candy popcorn is the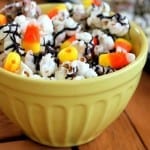 ultimate salty and sweet combo and it only takes a minute to make.
Start with 6 cups of popped and salted popcorn, then toss in your preferred candy; I used M&M's and candy corn. Next, microwave 1 cup of semisweet chocolate chips until melted. Pour over popcorn and let the chocolate harden a bit before eating. That's it!
Let us know what you think of these recipes and beauty hacks in the comment section below.
Special thanks to Chungah from Damn Delicious and Liz from Love Grows Wild for sharing their photos and recipes. Cover photo by Meg Rutherford via Flickr.