Frugal Friday Movie Night: Snowpiercer and My Favorite Soup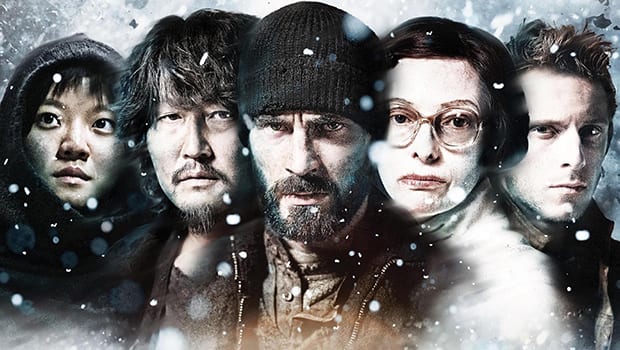 Here in Chicago, December is off to its chilliest start in 118 years. It seems like we went straight from the beach to our puffy coats overnight!
What we're watching: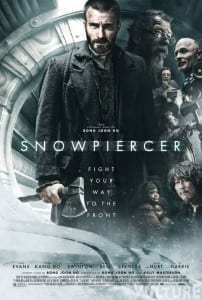 But our little taste of winter is nothing compared to the world of Snowpiercer, where humanity's last surviving remnant lives in perpetual motion on a train that zigzags across an Earth thrust into a new ice age after a botched attempt to stop global warming that makes the Polar Vortex seem downright tropical. The survivors of pre-frozen Earth are divided into haves and have-nots. It's a stylish, dark and startling tale - a little bit Wizard of Oz and a little bit Willy Wonka, with a generous dose of dystopian nightmare.
And that's where I'll stop, because Snowpiercer is best experienced when you're discovering everything just as its characters do. Seriously, don't read any reviews or synopses. All you need to know is that it has a rating of 95% on Rotten Tomatoes. Just stop what you're doing and load it up on Netflix now.
What's for Dinner:
Two of my favorite things to make in the winter are cheeseburger soup and sweet cake-like mini loaves of quick breads. You can attribute both of these to my mother, though I've put my own twist on the soup, and Mango Coconut Bread is a recipe I worked out on my own. I've included them here as PDFs for you to download since recipes take up a lot of blog space.
Three Must-Haves: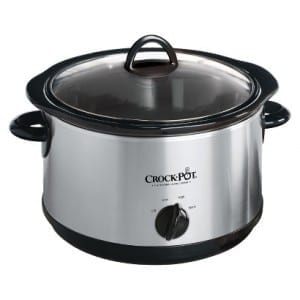 1. A slow cooker
Of course, I can't make my cheeseburger soup without a slow cooker. This 4.5-qt. Crock-Pot Slow Cooker is $19.99 + tax at Target and ships free through the holidays. By the way, pick up some slow cooker liners next time you're at the grocery store. It was a true revelation when I discovered these, and I use my slow cooker so much more now that it's not such a huge pain to clean up.
2. Mini loaf pans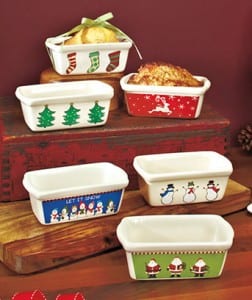 Here's the thing about mini loaves: They freeze beautifully. So you can bake up a batch, wrap and freeze half, and only serve what you need without worrying about the leftovers going moldy or stale. Trust me, a freezer stocked with your favorite quick breads is a beautiful thing. I prefer ceramic bread pans since they seem to cook more evenly without burning the crusts. And look at how cute this Holiday Loaf Pan Set from The Lakeside Collection is for holiday baking! It's $15.90 shipped, except in Illinois where they add $1.19 sales tax.
3. Mixing bowls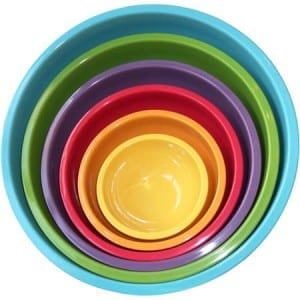 It seems like such a simple, basic thing, so it's hard to believe that I didn't have proper mixing bowls until I was well into my 30s. Now that I do, I wonder how I ever lived without them. This 6-pc. Gourmet Home Products Mixing Bowl Set is $16.97 shipped + tax and is made from brightly colored melamine that takes a beating and cleans up easily.