Frugal Friday Movie Night: Cozy October Nights with Supernatural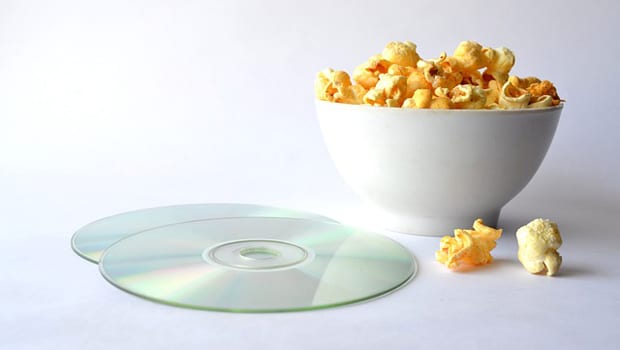 Looking for something inexpensive to do tonight? Wondering what to watch next on Netflix? Here's a little Friday movie night inspiration for you. All you need is your streaming Netflix account, a pizza, and a few little things to make your living room an extra cozy, happy spot for the night.
What We're Watching Tonight: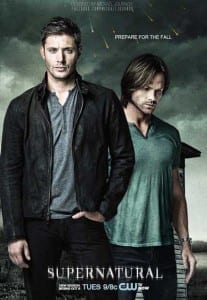 Supernatural Season 9, because there's quite nothing so wonderful as cheesy sci-fi/fantasy loosely and irreverently based on biblical mythology complete with angels, demons, vampires, witches, and the two rough but loveable hero outlaws whose calling is to hunt and kill them. Supernatural owes a lot to Buffy the Vampire Slayer, knows when to poke fun at itself, and is a lot of fun overall. Season 9 just hit Netflix on Tuesday to coincide with the start of Season 10 on the CW, so don't forget set your DVR to record the new season while you binge watch if you're just now catching up like I am.
What's for Dinner: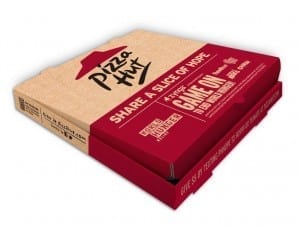 A medium pineapple, mushroom and jalapeno pizza from Pizza Hut for $6 using Pizza Hut coupon TEOMED3T6, paid for with a discounted Pizza Hut gift card.
Yes, I know that's a weird pizza. But it's soooo good, and the coupon lets you pick any three toppings!
Three Must Haves:
A couple strings of inexpensive lantern lights.
I love looking at apartments on Airbnb for inexpensive decorating ideas, and lots of flats in Paris will have random light strings strewn across a shelf, or slung over a ladder or the corner of a mirror. They just feel cozy and whimsical. It's very bobo, and I love it. These white paper lanterns are on clearance for $12.98 at Pier 1 right now.
A pumpkin latte scented candle that smells the way that cozy autumn nights at home should feel. Use Kohl's promo code YES2FAM to take an extra 20% off and get the price down to $7.99.
A knitting project to keep my hands busy. Lion Brand Wool-Ease Thick and Quick comes in tons of colorways, and JoAnn coupon code SJAZ284 will take 30% off any single skein.
What's your ideal Frugal Friday night? What are you watching this weekend? Tell us all about it!