Frugal Friday Movie Night: The Killing and a Killer Cocktail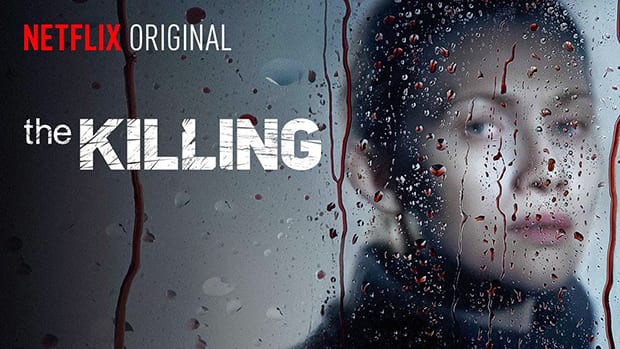 The warm weather is so close I can taste it. Living in West Virginia, I know I'll get to bask in the sunshine a little earlier than some of my fellow Brad's Dealers in Chicago and I have no problem bragging about it.
Before the warm weather hits and I start planning to be outside for every second of the day, I'm trying to finish binge watching a few of my favorite Netflix shows. It's a tough job sitting and watching several episodes every night, but I think I'm up to the challenge.
What I'm Watching: The Killing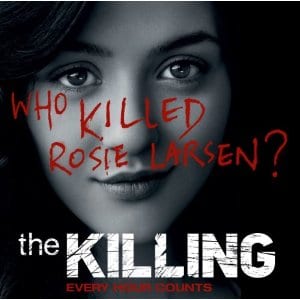 The Killing started on AMC, but was cancelled in 2012. Netflix, probably aware that I'd get really into the show in early 2015, decided to pick it up, finish the series, and bring some closure to the show. I just started season 4 and can't wait to see Detective Linden ugly cry some more and hear what clever one-liners Detective Holder still has in his collection. Season 1 and 2 were awesome, but season 3 was disappointing and since I'm not a quitter, I'm determined to push my way through season 4 just to see how it ends.
Seasons 1-4 are available to stream on Netflix.
What's I'm Drinking: Caramel Apple Fireball Cocktail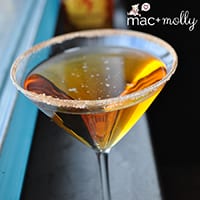 I usually watch The Killing with my dog and my fiance, but if it's been a long week, this Caramel Apple Fireball Cocktail gets invited to the party. This little baby is a mix of Fireball Whiskey, caramel apple liqueur and apple juice. If you want to get fancy, you can mix a little cinnamon and sugar together for the glass rim. If you want to get really fancy, you can serve it up in a pretty cocktail glass like this one from the Sur La Table Clearance Event. Fair warning that my cousin broke her leg as a result of too much Fireball, so proceed with caution.
Three Essentials for The Killing Marathon:
The Killing is set in Seattle and I cannot think of a single episode where it wasn't pouring rain. You'll find yourself thinking more than once that you should check your closet to make sure your umbrella is still in there. You know, just in case it starts raining like it does in Seattle. If you realize that you don't have an umbrella, you can pick this one up for $5 at Tanga.com.
In the first season, Rosie Larson is played by Katie Findlay, who also plays in another favorite show of mine: How To Get Away With Murder. She isn't actually shown in The Killing very often, but when she is I'm always jealous of her perfect skin. While you're watching Detectives Linden and Holder figure out who would kill such a porcelain-skinned beauty, give your own skin some love with this Peter Thomas Roth Cucumber Gel Mask. You can get it for 20% off with code BRAD20 at Skin Store.
I've been known to watch 4 episodes in one night and even though I get a 12 second break in between episodes to decide if I'm going to do anything worthwhile or not, sometimes I need a longer break than that. I usually pause to get snacks and I'll take a longer break to play with my dog. The latest trick she's learned is to 'sit pretty' on her hind legs, meerkat style. She can also play dead, roll over, shake and spin in circles on command. Who says Netflix marathons can't be productive?
Take a few trick-breaks with your pup and treat them to these Full Moon Chicken Bacon Natural Dog Treats!
Have you seen The Killing? What do you think of seasons 1-2 vs. seasons 3-4?