Frugal Friday Night: Binge-Watching Buffy with Bistek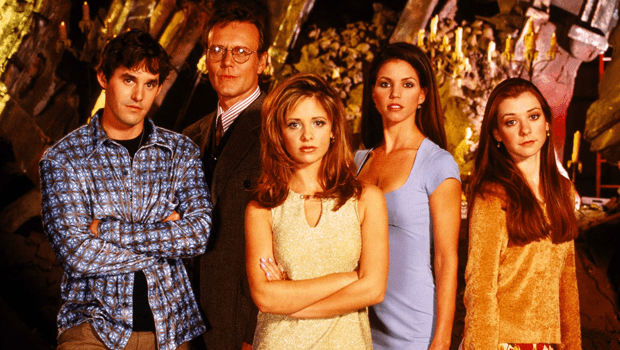 Hey BDealers! Keith again. I let you all in on my love for spooks this past Halloween, and honestly, nothing has changed. My Frugal Friday Nights have consisted of 90s vampire slaying for the past month now, and I can't stop.
What to Watch: Buffy the Vampire Slayer on Netflix
Whether you've seen it before, or you've never bothered (I was the latter demographic) this show was meant to be watched right now, in the 21st century. Why? Because 90s TV was a hilariously, embarrassing, and nostalgic mash of grunge clothes, quirky one-liners, and bad haircuts.
Around the 1st season, one of the male leads, Xander, calls the house phone of his friend, Willow, to see if she was home. The phone continues to ring until Xander hangs up and says, "She's not home, and the line wasn't busy so we know she's not online." Do y'all even remember dial-up? The dialogue is so dated, it's amazing. Also, Xander, Willow, Buffy? Show creator, Joss Whedon, couldn't have come up with weirder names, and I thank him for that.
Seriously, if you loved it while it was on a regularly scheduled tv slot, you'll love it even more now. If you've never watched it ever, you're missing out on 90s TV gold.
What's for Dinner: Filipino Bistek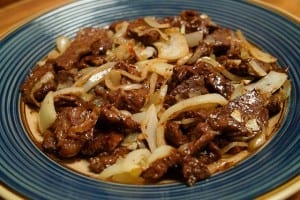 I'm about to put a little culture on your plate. Bistek is a common filipino dish that I love to make at home when I feel my roots tugging at my stomach (or mostly when I feel my bills tugging at my wallet). It's super easy and quick to make, and it makes a ton and freezes nicely.
Ingredients:
1lb of beef round steak (sirloin or tenderloin works well, too, but can be a little pricier)
8 tbsp of lemon juice
1/2 cup soy sauce
3/4 tsp sugar
2 tsp garlic, minced
ground pepper
2 med onions, cut into rings
2 tbsp cooking oil
Directions:
Use ceramic or plastic bowls if you got 'em, lemon (acid) and some metals don't mix well when sitting for a while. Mix lemon juice, soy sauce, sugar, and garlic into a bowl. Taste it, if too sour, add a little more soy sauce, if too salty, add a little more lemon juice! You should find a nice balance of sweet/salty/sour. Set that to the side.
Cut up the beef into about 1/4" strips. Season with ground pepper. Add meat to soy sauce, making sure most of the meat is submerged in the liquid. Let it marinate for at least 30 minutes.
After marinated, heat a skillet to medium. Add 1 tbsp oil. Stir fry onions until translucent. Remove from skillet, set aside.
In same pan, add last tbsp of oil. Pan-fry beef in batches. brown on both sides and remove afterwards. Finally, pour the rest of the liquid into the skillet and bring to a slow boil, then let simmer for about 5 minutes (until cooked through) If you'd like, you can reduce the liquid to a thicker consistency by letting it cook for a little longer.
Get a plate with some steamed rice and a veggie of your choosing (I dig broccoli with this dish), and pour beef, sauce, and onions on top. Boom. Filipino bistek.
3 Buffy and Bistek Essentials:
There's a mood you need to set for yourself if you want to feel like a part of team Slayer. Getting some candles to light up around you and your TV is a good step in the right direction. These Chesapeake Bay Pillar Candles are on sale at Kohl's right now for $4.99 and come in a variety of colors and scents.
Though most clothing choices were awful in the 90's, they did get something right with the surge of flannel shirts. They're cozy, they're warm, and they make you look like you don't even care. Check out these Northwest Territory Flannel Shirts marked down from $19.99 to $9.99 at Kmart for some good, inexpensive options.
Finally, make sure you show your team spirit with one of these Sunnydale High Razorback gym shirts. Get it for you, or for the Buffy fanatic in your life (but you should just be getting it for you).