Frugal Living Podcast: Is Black Friday Still a Thing?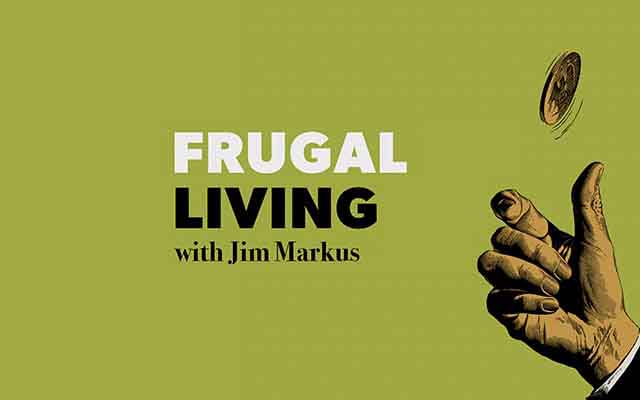 In the first-ever episode of Frugal Living, host Jim Markus talks with Casey Runyan of Brad's Deals about Black Friday. The conversation also covers holiday shopping in 2020 and how it's going to be affected by the pandemic. You can listen to Frugal Living with Jim Markus on Apple Podcasts, on Spotify, on Anchor.fm, or anywhere you go to find podcasts.
Frugal Living: Episode 1
The pandemic caused a lot of changes this year, and Black Friday shopping is one of them. Waiting in line for doorbuster deals, rushing through packed stores trying to grab the latest big-ticket item or hot holiday toy are out. But is Black Friday dead? That depends on what you mean by Black Friday. As Casey explains, Black Friday has evolved into a bigger and broader shopping event over the last decade.
Is Black Friday Still a Thing?
Black Friday was originally a single-day sale that unofficially kicked off the holiday shopping season. With the rise of internet shopping, Cyber Monday became part of the tradition. It was a four-day weekend of nonstop deals. Then seven or eight years ago, Kohl's launched their deals on the Monday before Black Friday. Other retailers followed, and the race began to be the first store to offer holiday deals.
We're already familiar with early November deals, but this year the pandemic accelerated that trend. Consider Amazon Prime Day. Usually held in July, it was pushed back to October due to pandemic-related shipping concerns. While it may be Prime Day in name, in a very practical way it's the opening of the holiday shopping season. Casey discusses why that's the case.
Finally, Jim and Casey discuss the future of Black Friday. If 2020's holiday shopping is kicking off with a mid-October Prime Day, there is little reason for this trend not to continue.
Frugal Living Tips for First-Time Online Shoppers
Here are a few holiday shopping tips from the first episode of Frugal Living.
Get your shopping done early and be prepared for another round of shipping delays. With so much holiday shopping moving online, it's going to be all but impossible for the post office and private carriers to be able to keep up with demand while maintaining their usual shipping times.
Use your common sense. It's great to support small businesses, but you should be careful not to fall for fake stores. If you come across a shoddy website with a name you've never heard of, but it somehow has a much better price than a major department store, that should raise some red flags. If you're in doubt, check the About Us section. If the information there doesn't make sense or is nonexistent, there's a good chance that's not a reputable retailer.
Use a credit card rather than a debit card. Credit cards generally offer better protection for users, and if there is an issue with a charge, you don't have the same risk of your money not being in your checking account when you need it.
Frugal Living with Jim Markus
Frugal Living is a podcast for smart consumers. How do you spend less and get more? The show, sponsored by Brad's Deals, features interviews, stories, tips, and tricks. Jim Markus hosts season one.