Frugal Living Podcast: Open Secrets about Electronics Deals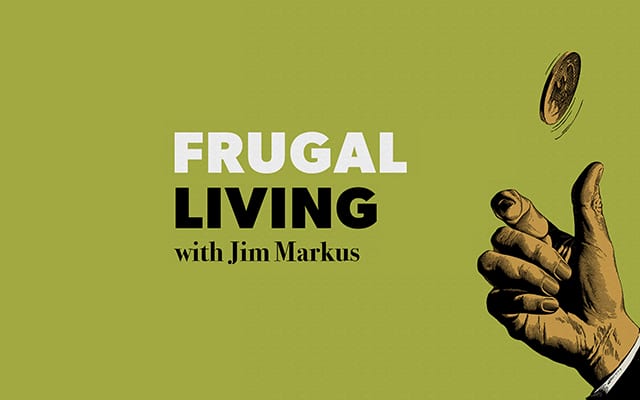 In the second episode of Frugal Living, host Jim Markus talks with Michael Ahene and David Dritsas. These two tech experts have advice about spotting fakes, evaluating online stores, and finding the best deals on electronics. You can listen to Frugal Living with Jim Markus on Apple Podcasts, on Spotify, on Anchor.fm, or anywhere you go to find podcasts.
Frugal Living: Episode 2
Not everything sold on Amazon is sold by Amazon. Amazon, like a lot of large online retailers (including Walmart, Newegg, and eBay), allows other sellers to use its website to promote their own products. These are called "marketplace sellers". This episode discusses some of these sellers (and how to spot them).

We also hear from David about TV shopping. He talks about in-cart offers and finds strong deals from B&H Photo and P.C. Richard.
Open Secrets about Electronics Deals
Not everyone plays fair when selling electronics. That's why it's so common to see cheap knockoffs listed alongside trusted brands, even at reputable stores. Jim asks Michael and David about how they vet electronics deals.
Frugal Living Tips for Electronics Shoppers
Here are a few electronics shopping tips from this episode of the Frugal Living podcast.
Check for in-cart discounts. Manufacturers are sometimes limited by "minimum advertised price" (MAP) restrictions, so this is one way they can offer better-than-anywhere deals. If a retailer won't let you see a price before it's in your cart, there's a good chance that the price is below MAP. 

If you don't know exactly what you want, put a human between you and your purchase. They can help sort through fake reviews, counterfeit products, and places with bad return policies.
 
Look at what brands major retailers are selling. If you find a good deal on a product, but only the manufacturer is selling it, consider why retailers are choosing not to carry it. 
Frugal Living with Jim Markus
Frugal Living is a podcast for smart consumers. How do you spend less and get more? The show, sponsored by Brad's Deals, features interviews, stories, tips, and tricks. Jim Markus hosts season one.