Frugal Movie Night: Binge-Watching Transparent + Fried Rice and a Cup of Joe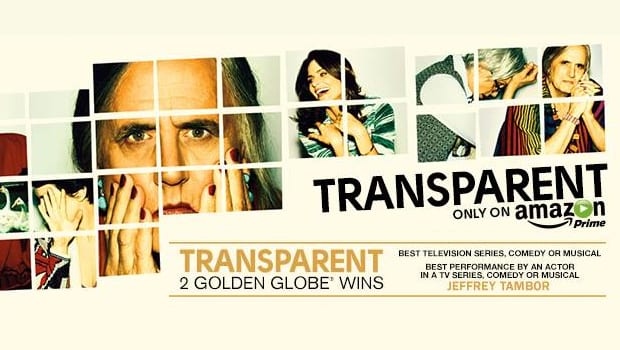 Okay, so maybe this week's Frugal Friday Movie Night is actually a Saturday thing, but with Golden Globe winner Transparent streaming free on Amazon this weekend, no subscription required, our pick for what to watch was a no-brainer. 
What to watch: Transparent on Amazon Video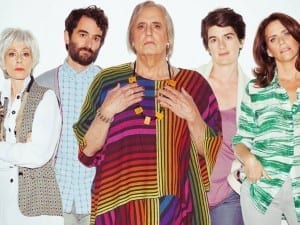 As we mentioned in the intro, Amazon's original series Transparent took home the Golden Globe this year for "Best Series, Comedy or Musical" and Amazon is celebrating by making it available online to everyone for free all day Saturday.
Award winner? Check!
Totally free? Check!
Binge-watching TV on a cold Saturday in January? SOLD.
The free viewing window opens at 12:01am ET on Saturday 1/24.
P.S. While you're hanging out Amazon, sign up for a $72 Amazon Prime membership. The price is reduced this Saturday only, also a celebratory nod to the 72nd Annual Golden Globes. If you've already got a membership, we've figured out a hack that will allow you to tack on an extra year at the discounted price.
What's for dinner: Homemade Fried Rice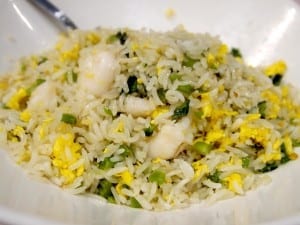 One of my absolute favorite frugal meals, homemade fried rice is what I like to call a "cupboard scraper" because it's great for using up whatever odds and ends you have hanging out in the fridge, and otherwise uses basics that most kitchens have, even when they're not so well-stocked at the moment.
You'll need rice, an egg, and then whatever you've got. Cook the rice according package directions. While the rice is cooking, cook your veggies and meats in a large skillet along with whatever seasoning floats your boat. I tend to use curry powder, Chinese 5-spice, soy sauce and/or chili garlic sauce, but I've also done some tasty fried rice with Italian seasonings and a splash of white wine, too.
I always seem to have half an onion, mushrooms, asparagus, red bell pepper strips, frozen edamame, frozen corn. Very often I'll chop up some chicken to throw in. Or maybe I have half a turkey kielbasa in the fridge. Or maybe some leftover salmon from Tuesday night's dinner at Applebee's. Anything goes, really.
Add your cooked rice to the skillet and mix everything well. I like having little carmelized rice bits, so I let it fry for a little bit. Then you make a hole in the middle of the skillet, like a little bowl that goes straight to the bottom. Add the egg to the hole and gently scramble it as it cooks, keeping it confined to the hole. Once it's almost completely finished cooking, quickly mix the egg with the rice and veggies. Then let it fry a little longer. How long is up to you.
3 Winter Binge-Watching Essentials:
We're deep into the winter doldrums now, so my January binge-watching spree this weekend focuses on staying warm.
First up, everyone needs a warm, cozy cardigan to bundle up in, and I'm a fan of this Olive & Oak Elbow-Patch Cardigan, marked down from $79 to $39 right now at Urban Outfitters.
Second, a cup of really great coffee is essential. If a Keurig is out of your league (or just doesn't brew it right), give this Melitta Ready Joe Filter Cone a try. Pour-over coffee is a big trend right now, and it's just $4.95 shipped from Amazon. (Check the "Other Sellers" column if you don't see the $4.95 price tag right away.)
Finally, I have to give a shout out to my new favorite thing, this line of Cozy-Heater Electrical Wall Mounted Convective Heaters. There's no fan, which means no fan noise. The wall mounting means it doesn't take up any floor space. And since it's a flat white panel, it blends into your standard apartment white walls pretty well. And, of course, it does a nice job taking the bitter edge off a cold room when the temperature drops. The 600 Watt model is currently $99.99 at Amazon, marked down from $129.99.