Frugal Movie Night: Divergent + Papa John's Pizza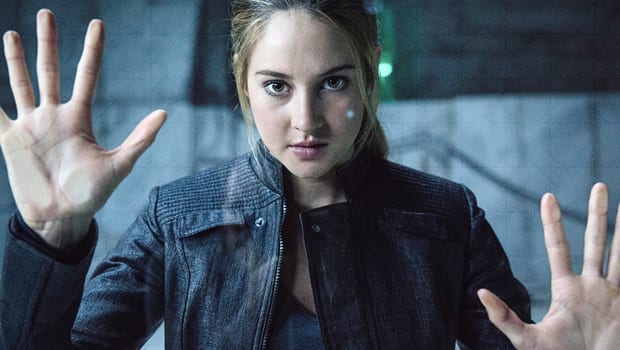 Insurgent hits theaters today, making this the perfect opportunity to revisit Divergent online before you go.
What we're watching: Divergent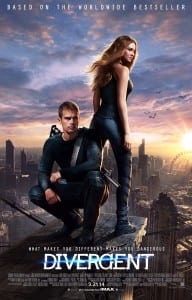 Beatrice grows up in a dystopian future Chicago feeling like she doesn't belong, wanting more than what her family and faction can offer. When a mandatory test (Divergent's version of Harry Potter's Sorting Hat) meant to tell her where she fits goes awry, she must hide who she really is. Rechristening herself as Tris, she must prove herself to her new faction while quietly searching for answers and, ultimately, fight against the unfairness of being forced into a box by a society that has grown dangerously intolerant of individuality.
It's a familiar story for many teenagers here in the real world, self-conscious young adults figuring out who they are, where they fit in, and catching glimpses of a bigger, more diverse world of unknowns waiting for them just over the horizon.
Divergent is available to stream on HBO Go.
What's for dinner: Papa John's Pizza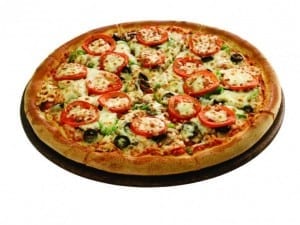 In my house growing up, Lenten Friday nights were pizza night so often that the guy who answered the phone at our favorite delivery joint knew us by voice. Why pizza? Because my mother hates fish and while a pizza with mushrooms and extra cheese probably isn't what the Catholic Church had in mind for a Lenten fast, it stuck to the letter of the law enough to keep us honest. These days, my favorite vegetarian pizza combo is pineapple, black olive and jalapeno.
At Papa John's, you can use promo code VISA25 to take 25% off your order when you pay with your Visa card. If you don't have a Papa John's in your neighborhood, check Brad's Deals for Pizza Hut coupons or Domino's coupons instead.
Don't fret, Catholic pepperoni lovers. Easter is just around the corner!
Movie night must-haves:
Declare your own divergent nature with this Divergent Factions Tee from Design by Humans for $24. It's available in both men's and women's styles and a whole array of colors - though we like black best since it's the color of Dauntless.
Dauntless faction members leap on and off of Chicago's never-stopping L trains with all of the bravery and recklessness attributed to their faction. In real-world Chicago, we're grateful the trains stop at the stations. This colorful mug, inspired by the transit maps of Chicago's present-day L train lines downtown, is $12.50 at the Chicago Tribune Store. Protip: The Brown and Purple lines are how you get to Merciless Mart, er, I mean Merchandise Mart.
Finally, you're probably watching Divergent tonight with an eye toward catching Insurgent in the theater this weekend, so be sure to hop on Fandango to buy your tickets ahead of time. Plus, you can click through our link and pay with your Visa Signature card to take 20% your purchase of $25 Fandango bucks.