Getting Ready for Tax Day: 6 Tax Prep Tools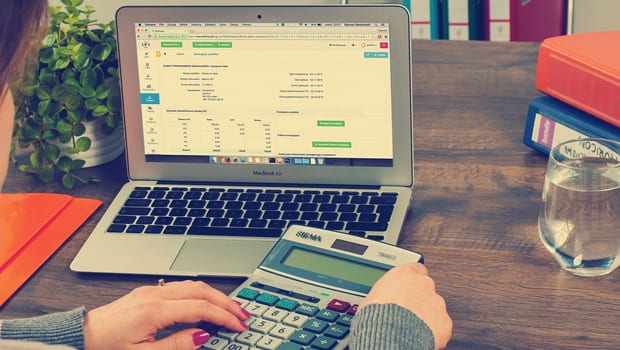 Is there any bigger headache than Tax Day? Way back in the Napster era, I made myself a mix tape to keep my spirits up while working on my taxes. I called it "Happy Tax Day Music". Back then, you had to go to the post office to pick up tax forms, which you completed yourself with a pen (remember those?) before speeding back to the post office to make sure you got that 4/15 postmark before the midnight deadline. And you thought Black Friday was crazy.
While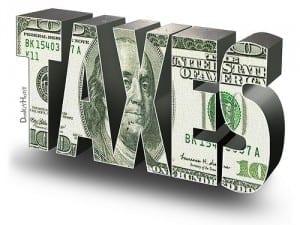 you can still participate in the midnight madness tax form hustle if you like, these days it's much easier to get your tax returns all done and filed thanks to online tax filing services that do a marvelous job of walking you through the process. It's not exactly pain free, but it's definitely considerably reduced from the maddening paper shuffle of decades past. We've rounded up six of the best deals on online tax preparation and tax filing services to help take the sting out of this annual ritual of pain.
TurboTax is the undisputed gold standard against which all tax software is judged. It may not be the cheapest option on the table, but mama always said you get what you pay for. TurboTax asks all sorts of questions that probably never occurred to you, then makes recommendations on which filing method will work best for you to maximize your return. Use this link to get 10% Off TurboTax Online, an exclusive deal for Brad's Deals readers. Other available TurboTax coupons and discounts can be found through Brad's Deals as well.
Bonus: TurboTax Freedom Edition 2012 will be available mid-January 2013 at Intuit Tax Freedom Project.
At OnePriceTaxes.com  you can file either state or federal taxes for $14.95 or do both for only $24.95.  Receive an additional 20% discount on your $14.95 or $24.95 purchase with coupon code 20Off_Email. 
Like other tax filing services, eSmartTax  features a maximum refund and accurate calculation guarantees. But what really makes these guys stand out is that they've built in a tool that helps you accurately assess the value of the items you've donated to charity. Through February 15th you can save up to 50% off Deluxe and Premium editions.
Your federal return is free, and filing a state return here is just $9.95. The service features a step by step maximum refund guide, and an additional $5.95 will give you access to FreeTaxUSA's tax professionals for assistance if you're audited. Try hiring a tax accountant to help you with your audit for $5.95 anywhere else!
Use Taxbrain coupon code  MRFOTB to take $10 off  when you prepare your tax return online with these guys. That means you'll pay just under $5 to file a 1040EZ, making this a great option for those with simple returns.
If you love TurboTax but hate the price, then $17.95 to file both your state and federal taxes may be just the deal for you. TaxAct walks you through charitable donations, major life changes and more. It also allows you to import prior year data to save time and reduce errors.
Save 20% on H&R Block at Home Software including Basic, Deluxe, Premium, and Business Premium packages.
No matter what tax filing service you choose, don't forget that the 2013 tax filing deadline is Monday, April 15th!
And now, just for fun, here's a ditty from the Happy Tax Day mix tape by some obscure little band that perfectly captures the torturous wait for my tax refund check, back in the days before anyone offered electronic deposits. Enjoy!
Want to hear more money-themed music? Check out our Happy Tax Day 2013 playlist on Grooveshark:
Sign up for
Brad's Daily Alerts
for more helpful tips like these, along with the best daily online deals, contest alerts and more!
Photo credit: DonkeyHotey