Grocery Shopping on a Budget: How to Maximize Your Savings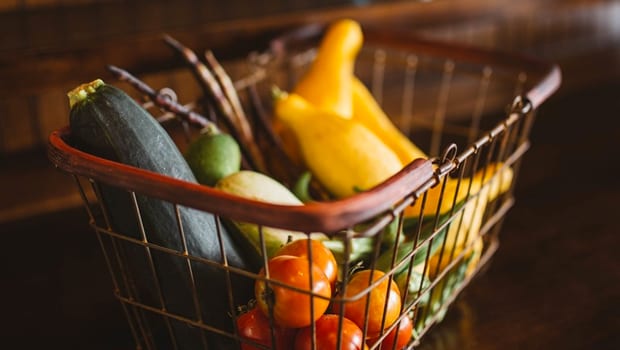 For as long as I can remember, grocery store coupons and loyalty cards have been part of my family's shopping routine. I don't know about you, but I love waiting until the end of my checkout to scan my loyalty card and coupons and watch all the discounts ring up at the register at once. But did you know your grocery store savings card can save you a lot more than just $0.40 on granola bars? Many grocery stores are now upping the ante when it comes to shopping perks and thanks to coupon websites, you can save a whole bundle without the trouble of printing out coupons. We've rounded up some great grocery shopping tips to maximize your trip to the store.
Shop with Grocery Savings Card Programs
Nowadays, there are ways we can maximize the discount on our loyalty cards without clipping coupons. Instead, use SavingStar! SavingStar links grocery coupons to your store loyalty card and then rewards you with a cash rebate. When you check out, not only will you get the savings from your store loyalty card, but the coupons you've selected from SavingStar will also be added. Your SavingStar cash rebate will appear within a few days after your shopping trip. Choose to receive your rebate in the form of cash or a gift card to use on things that you already purchase each day, like your Starbucks coffee!
Coupons.com also features a fantastic grocery store loyalty program which links coupons directly to your grocery store loyalty card. Although Coupons.com does not have offers for all regional grocery stores, many national stores like Meijer are represented in their Savings Card Program.
Use Your Grocery Store Loyalty Card for Gas
With gas prices rising around the country everyday, saving money on fuel is the next best thing to finding money on the ground. Thankfully, many grocery stores now participate in gas rewards programs. You can earn up to $1 off per gallon of gas depending on the amount of money you spend during your next shopping trip. At select grocery stores you can earn 1 point for each dollar you spend and at Shell gas stations you can save you up to $2 per gallon with their rewards program. For every 100 points spent at your local grocery store, you will save $0.10 per gallon, with 200 points save $0.20 per gallon, and with 300 points save $0.30 per gallon! Here is a list of grocery stores that currently participate in Shell's Grocery Rewards program:
Bi-Lo
Dillon's Food Stores
Fry's Food Stores
Fred Meyer
Giant
Jay-C Food Stores
Jewel-Osco
King Soopers
Kroger
Lucky
QFC
Ralph's
Rainbow
Save Mart Super Markets
Scott's Food & Pharmacy
Smith's
Stop & Shop
Winn-Dixie
Note: Points are valid 30 days from your buy date. Be sure to make use of these gas points before they expire!
Sign Up for Your Grocery Store's Newsletter
Many grocery stores have their own websites now, complete with coupons and daily specials. Sign in to your favorite grocery store's account and select the categories that you most buy from. Pretty soon your grocery store will be sending out personalized offers for your grocery list! Stack these savings on top of coupons from SavingStar and Coupons.com to really maximize your discounts on items you already plan to purchase.
Buy Groceries with a Credit Card
We all know that credit cards offer you rewards on different categories, but some cards are better than others when it comes to grocery shopping. Lot's of credit cards give you cash back for grocery shopping, and check back tomorrow for our post on the Best Credit Cards for Grocery Shopping! Savings tip: Use a credit card along with your grocery store loyalty card and clippable coupons to really boost your discount!
How do you save money at the grocery store? Let us know your best shopping tips in the comments section! If you want to find more great grocery coupons and money-saving tips like these, subscribe to Brad's Daily Alerts where we curate all the best online coupons and daily deals just for you everyday!