The Ins and Outs of Buying Refurbished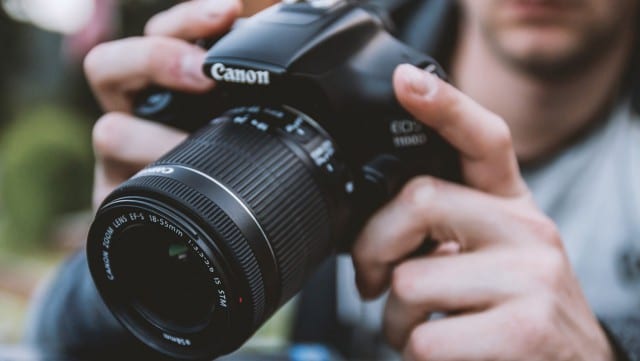 Sometimes a good way to save money on expensive items is to buy them refurbished. This is especially true for electronics and some appliances. But tread lightly. Buying refurbished demands that you pay much more attention to what you are buying and who you are buying it from. You don't want to find yourself stuck with a product that isn't worth the money you saved getting it. Here's our guide to being smart about shopping the refurbished market.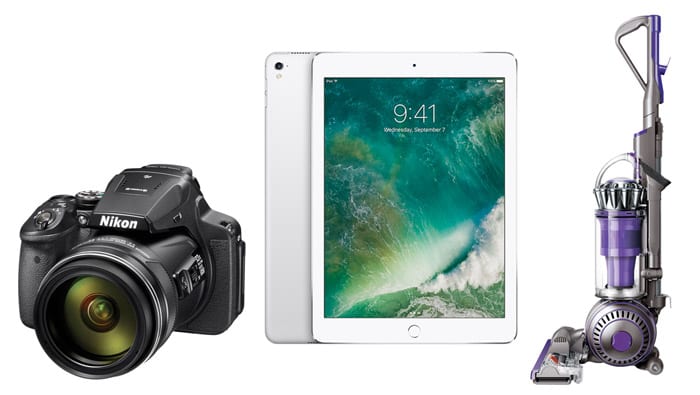 The Fine Line: Used and Refurbished
The biggest thing to look out for is how the retailer is using the word refurbished (sometimes also referred to as "remanufactured" or "reconditioned".) Some less reputable sites will use the term to described used goods they have cleaned up and repaired. But because these are actually just used products that have been restored, they may have aesthetic issues, like scratches or dents, or won't be under any kind manufacturer warranty.
But reputable refurbished products are generally ones that have been returned shortly after purchase because they are either unwanted or defective. They are then fixed, tested, and released back onto the market at a lower price. The best places to find these are at the manufacturers themselves. Companies like Apple and Canon have excellent refurbishing programs and offer full, one-year warranties that match their normal warranty. Apple will even go as far as to put new batteries and casings on their iPhones and iPads.
Manufacturer vs. Third Party
When looking at a refurbished products the best place to start is to see if the manufacturer does it themselves and resells it to the public. It's their own product, so they have a vested interest in making sure what they are selling you works properly. That means their repair and testing standards will be higher, because they are the most familiar with the product. Sometimes they sell them their own websites. As we mentioned, Apple and Canon do this, but so do companies like Samsung, Dell, Hoover, and HP. Other times they will do it through authorized retailer networks. For example, Nikon sells its refurbished cameras through stores like B&H Photo, Adorama, and BuyDig. And Cuisinart will sell it's certified refurbished products through sites like Overstock. Some even use eBay, such as Dyson, to move their refurbished inventory.
The other way products get refurbished are through third-party companies. Best Buy does it on their own, under the Geek Squad label, and sells directly on their own site. Others work more behind the scenes and sell them to flash merchant sites or large sites like Amazon or Newegg, who in turn sell them to you. Unfortunately, it can be very hard to figure who is doing the actual refurbishing for these products, if at all. If you are going to buy an anonymously refurbished product from sites like Amazon or Rakuten, make sure there is a return policy and some kind of warranty in place. Most reputable sites offer 90-day warranties with their refurbished offerings. If that's not there, move on.
Grades Aren't Universal
Some sites that deal in a lot of refurbished merchandise like to rate things using a grading system. In a way this can be helpful, but there is no actual universal system which dictates that one retailer's "grade A" is the same as the other. It's all just made up. Generally speaking, don't buy anything refurbished that doesn't get a top grade. And always check to make sure that what you are buying is not too old. This is especially true for electronics such as laptops. We recently saw a site that was advertising a refurbished Apple laptop for $100. The only problem was that it was an 11-year-old laptop whose specs would not be able to match and run the current Mac OS. Overall, it's a bad buy for many reasons. They called it "Grade C," we call it "Grade F" for fail.
Compare to Brand New Before You Buy
As a general rule, a refurbished product will always be cheaper than a brand new model, but not always by a lot. Apple has a great refurbishing program, but their offerings are a lower price based off of their own list price. Stores that offer discounts on brand new Apple gear, such as Walmart or Best Buy, occasionally match Apple's refurbished price or in some instances, go even cheaper. Again, do you your homework and compare the refurbished price of any product to the cost of a brand new model. In some cases you might find the price difference is not great enough. Remember that most refurbished products carry a shorter warranty period. It might not make sense to give up a full year warranty for a 90-day one, just to save $10.
Also, when you are dealing with some electronics, make sure it's not too old. Laptops, TVs, and some audio equipment don't stand the test of time and may not be compatible with newer technologies. The easiest way to determine the age is to get the model number and enter that into Google to find the original year of manufacture. If it's more than five years old, you might not want to buy it.
Related coupons: