6 Ways to Get a FREE (& High Quality!) College Education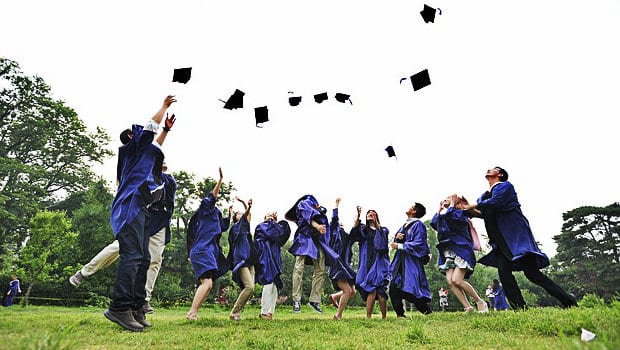 The cost of getting a college degree here in the States has never been cheap, but over the past few decades, it has skyrocketed to unprecedented rates. 
In 1975, the average student at a private university was paying $10,273 in tuition every year, and the average student at a four-year public university was paying just $2,469 (adjusted for inflation). Fast forward 40 years, and students at private colleges are paying $31,231 per year, while students at public colleges are paying $9,139. Those numbers don't even include the cost of room and board, which add roughly $10,000 onto the final cost every year.
The days of working your way through college on a part-time summer job are long gone, but don't let that stop you from pursuing your dreams! If you know where to look, there are ways for you to get a college degree tuition-free. Here are a few of your options:
Go abroad.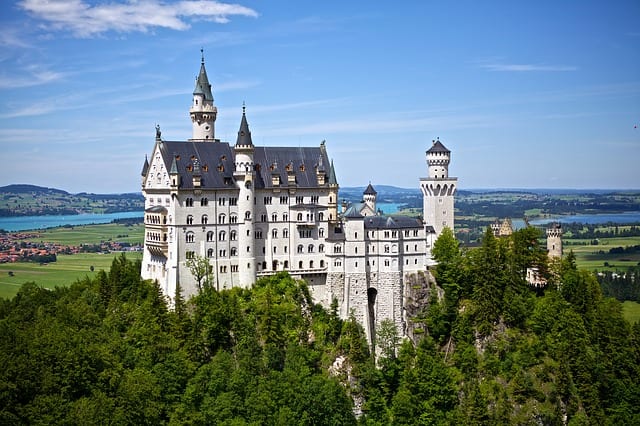 A cheap education can be yours with just a hop, skip and a jump across the pond (or the border). College tuition in other countries is in general a lot cheaper than it is here in the states (you can go to a private college in Canada for around $15,000 per year including room + board), but there are some places in the world where a university education is totally free.
For example, public colleges in Germany, Finland, Norway and Sweden are funded entirely by the government, and don't charge tuition fees at all--even to international students. Of course you'll have to find a way to pay for food and housing, but you'd have to do that ON TOP of paying for tuition here in the states, and if you're worried about learning a foreign language, don't be! There are English-only degree programs available in all of these places, so you don't have to become fluent in Finnish to get yourself a tuition-free college education.
Get a job at the school you want to attend.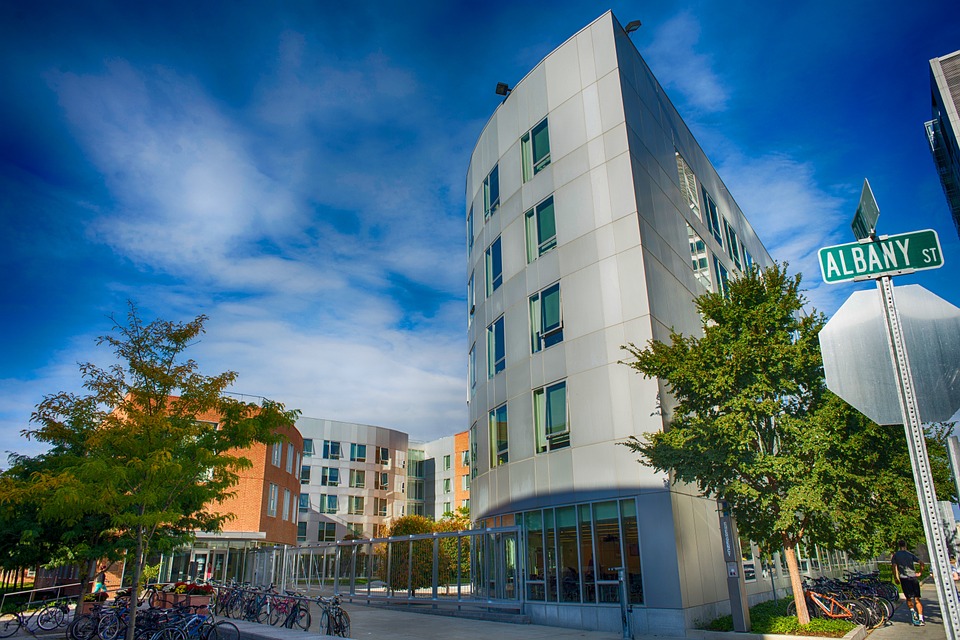 Many colleges and universities offer tuition remission, which enables employees and sometimes even their families (usually just spouses and children) to enroll in classes without paying the full price of tuition. The policy is different at every college, and most require that your job on campus be full-time in order to be eligible for tuition remission, but if you're looking for a new gig and a chance at a cheap college degree, why not try applying for full-time jobs at the school of your choice?
Work at Starbucks.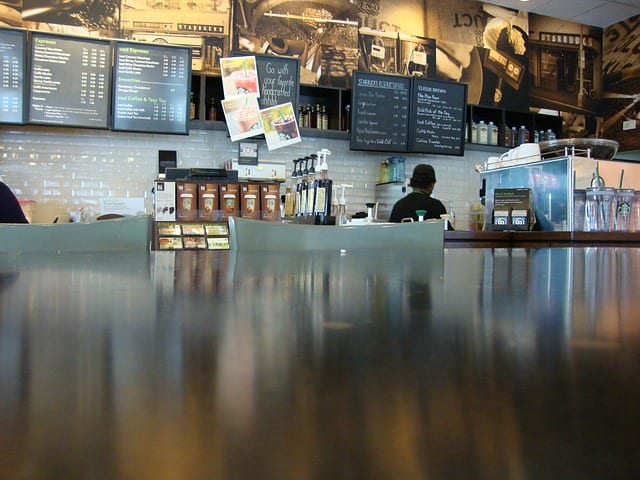 Working as a Starbucks barista might not seem like the most glamorous job, but thanks to the new Starbucks College Achievement Plan, it could be a way for you to get a degree from Arizona State University for free.
Starbucks has partnered with ASU to provide its workers with scholarships and grants that cover the cost of a college degree. Here's how it works: Starbucks will reimburse the portion of tuition and mandatory fees not covered by Federal Student Aid and ASU scholarships for employees who are accepted into one of 50 online ASU degree programs.
While this won't cover other expenses like housing, food, textbooks and laptops, tuition for this online degree program is typically around $12,000 per year, which is a big financial undertaking for most people. Employees will get the reimbursement in their paycheck six weeks after the end of the semester.
If you want to learn more about this program, check out the FAQ on Starbucks.com.
Join the military.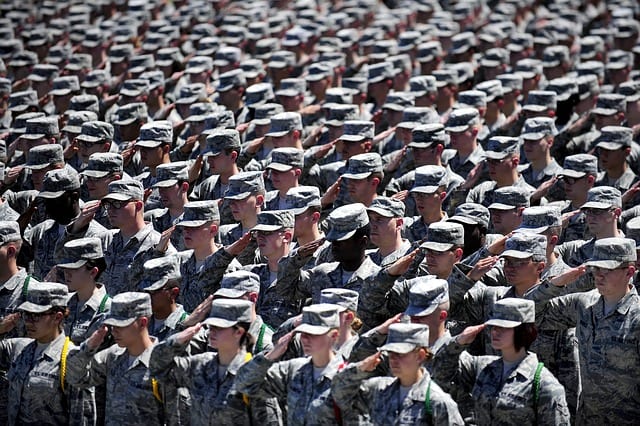 This one isn't a free ride--in order to qualify for the education benefits provided by the GI Bill, you have to have spent a minimum of 30 days in continuous active duty military service, and have been discharged due to a "service-connected disability," OR have spent a total of 90 days in active duty and received an honorable discharge.
Still, if you qualify, you can get almost 100 percent of your college tuition, books and living expenses covered by the government, so if you're considering joining the military anyway, this could be a good way for you to get a free education when you get out.
For more information on the GI Bill, head over to the U.S. Department of Veterans Affairs.
Company reimbursement.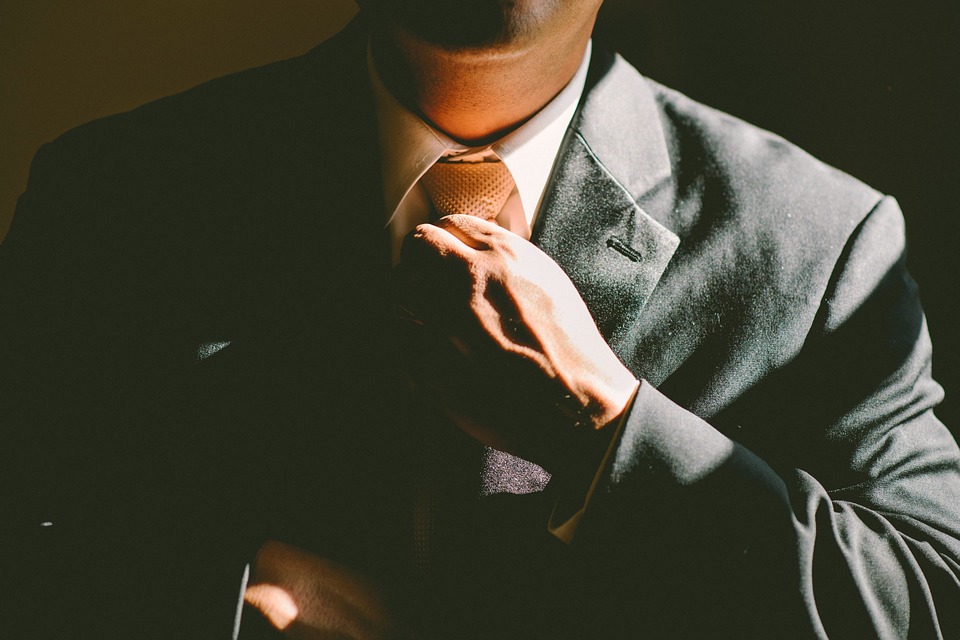 Want to advance in your industry but don't yet have the educational credentials to do so? Talk to you HR department about company reimbursement! A lot of companies will pay for you to back to school provided the degree you're seeking is in your current field and will make you a more valuable asset to the company.
If your company does offer tuition reimbursement, you'll likely be asked to sign a contract in order to get the money. You might have to keep a certain grade point average or make sure your classes don't interfere with your work, so make sure you carefully read over this contract before signing it. If you're planning on using your new degree to get a better job somewhere else, you may be in for a big legal hassle if your contract requires you to stay with your current company for a certain amount of time after you graduate.
Go to Stanford (with an annual family income of less than $125,000).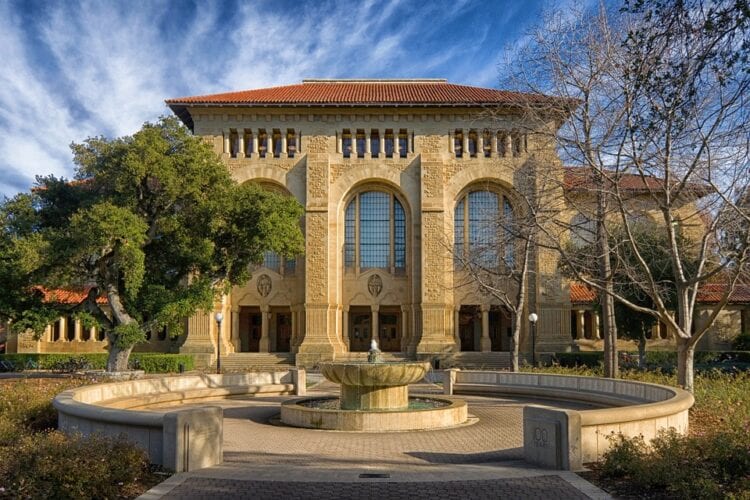 California's Stanford University is one of the best schools in the world, but it recently made headlines for something other than its high academic standards. As reported by The Wall Street Journal last year: "Any undergraduate admitted to the class of 2019 who comes from a family with an annual income below $125,000 won't have to pay tuition...[And] students from families with incomes below $65,000 will also receive free room and board."
With tuition at Stanford usually costing a little less than $46,000 per year (not including $14,107 for room and board), this is a huge deal for lower-to-middle class families who might otherwise be unable to pay for even a year's worth of tuition. Of course, Stanford is notoriously difficult to get into, with just five percent of applicants accepted any given year, and 95 percent of the incoming Freshman class coming from the top 10 percent of their high school classes. But if you beat the odds and your annual family income is under the $125,000 cap, you can get a degree from one of the top universities on the planet for free!
Know of any other ways to get a free college education? We want to hear them! Sound off in the comments or shoot us a note on Facebook with your free tuition story!