Do Meal Planning Boxes Like HelloFresh Actually Save You Money?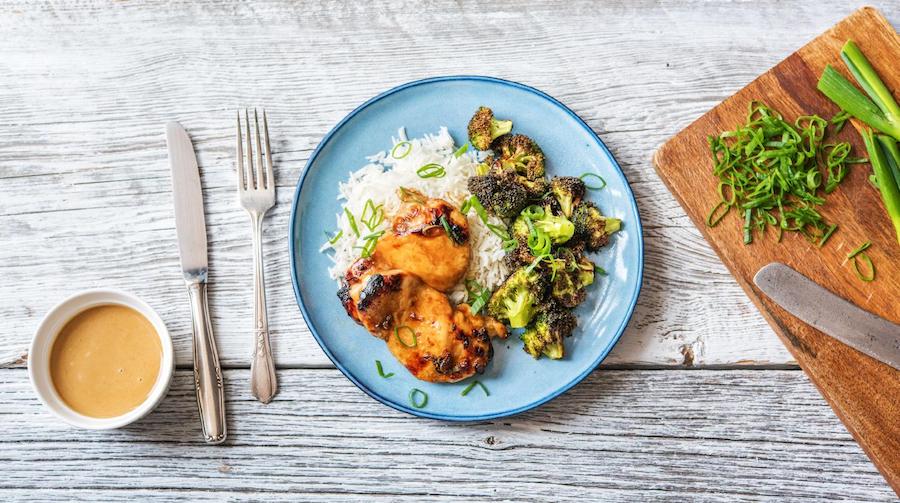 The answer is no, but there are other reasons to sign up!
I cook dinner almost every night. And for as much as I plan, I end up at the grocery store at least twice a week: once for my weekly shopping trip, and then again to grab some forgotten ingredients, or to pick up fresh meat or veggies halfway through the week. It isn't my favorite activity, but we all gotta eat!
Enter HelloFresh, one of several subscription meal delivery services that sends perfectly portioned meals to your doorstep once a week. All you have to do is cook them. I decided to try it out and see if I could save money on my weekly grocery bill, or stop myself from making several trips to the store every week. Here's what I found.
How does it work?
HelloFresh is a subscription service, so deliveries will continue until you cancel or pause your subscription. You can choose from about six recipes per week and can pause any week that you aren't going to be home, or simply don't like the recipes. Don't forget to cancel right away if you don't want to keep getting deliveries and credit card charges. I actually canceled as soon as I placed my first order, and was really simple to do.
How much food do you get?
You can choose from the Classic Plan, the Veggie Plan, or the Family Plan, and while they claim that the Classic and the Veggie plans can feed between two and four people, in my experience, it can feed up to two people with NO leftovers – trust me. But I can't speak for the family plan, which claims to be enough for two adults and two children.
What's the cost per meal?
The Classic and Veggie Plans work out to $9.99 per person, per meal. You get to choose three to five meals per week, so your total cost is $59.94 - $99.90. The family plan is $69.92 for two meals and $104.88 for three meals. It works out to $8.74 per person, per meal. New customers can use our exclusive coupon code BRAD30HF to save $30 on their first order, and if you use this code on the Classic plan, you'll pay $39.94 for three meals your first week, which works out to $6.56 per person for each meal.
If you're good at finding deals at the grocery store, you'll find this is still pretty high for home cooking. The truth is, even with the coupon, HelloFresh is more expensive than buying your own groceries. That being said, it's still significantly less expensive than going out to most restaurants.
How was my experience?
I signed up using my $30 off coupon and started checking the website every week to make sure I liked the recipes offered and that my husband would be around to eat with me. Celebrity chef Jaime Oliver often contributes recipes, and I wanted to try one of his, but alas, the timing didn't work out. After waiting a few weeks for the perfect recipe picks, I finally found a week that we liked and pulled the trigger. Of course as soon as I did that, my husband got word that he would be away that week. Luckily, the website said the ingredients would stay fresh for a week, so I thought everything would be fine.
The delivery arrived on a Monday, but I didn't start cooking until Wednesday. The package came with a recipe book and a labeled box containing all of the dry ingredients. All of the refrigerated items were cool and packed in ice. Everything looked good and seemed fresh.
Each meal comes with almost every ingredient you need, aside from staples like oil and butter, and the recipe card tells you what you need from home. I would consider mayo a staple, but HelloFresh sent mayo for one recipe, so they really cover almost all bases, which is great if you have an empty pantry! They also sent peeled garlic, which was awesome. Definitely helps keep the garlic smell off your fingers!
OK, but what about the recipes??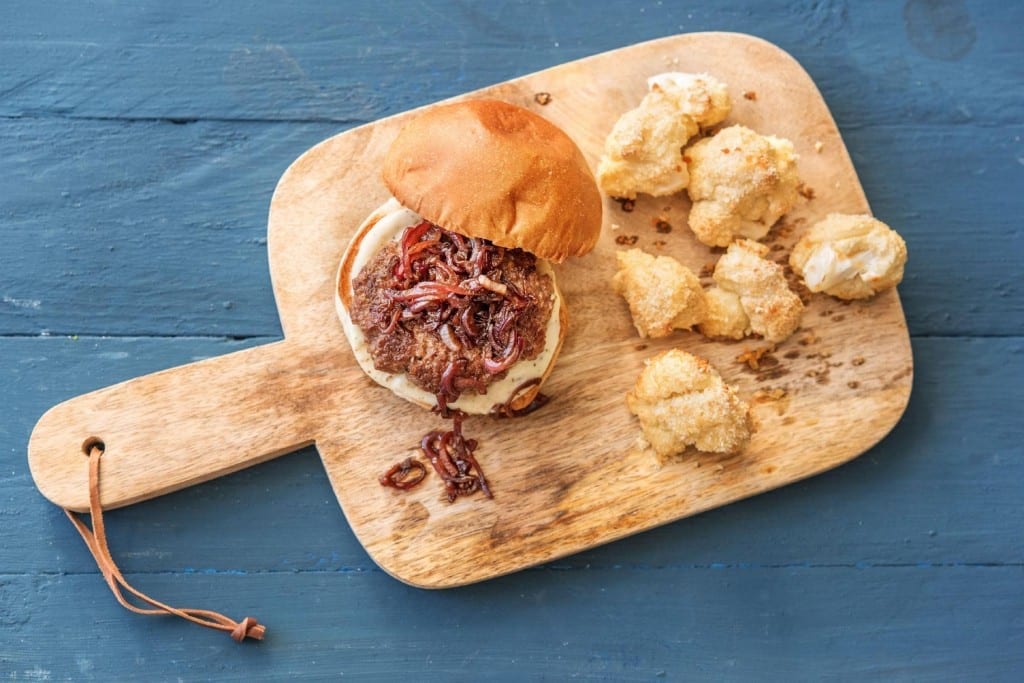 First up: Balsamic Onion Burgers with Crispy Cauliflower Fries. The first thing I noticed? They only provided 8 oz of meat for two people. I know, I know, 4 oz is technically a serving size, but I prefer a little more meat on my burger, especially since the brioche bun was so large. It also included a red onion and balsamic vinegar to make caramelized onions, and as I usually use a yellow or Vidalia to caramelize, this was a nice change.
The cauliflower "fries" were covered in panko bread crumbs and baked, but I had a bit of an issue with these. I followed their instructions to a T, even though I usually roast my veggies for much longer. As I suspected, they turned out a bit mushy, which wasn't great. Had I timed it a little better and started the burgers later than the recipe cards instructed, I would have roasted those for another 20 minutes and they would have been great.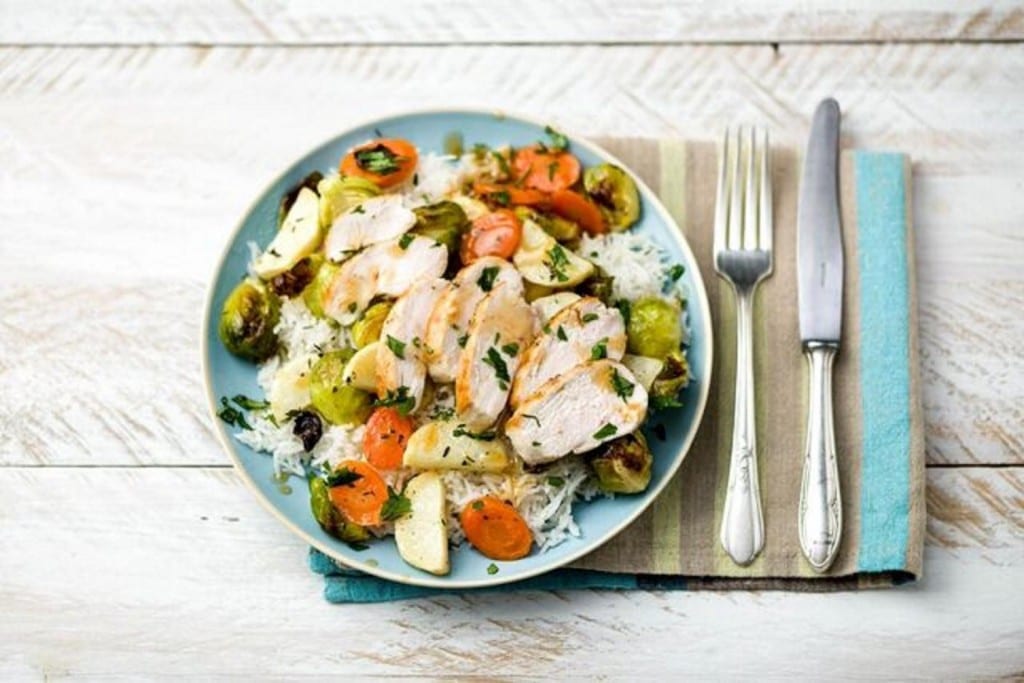 Next we had Oven-Roasted Chicken with Winter Veggies and Lemon-Thyme Sauce. This recipe featured 12 oz of chicken breast for two people, which was more than enough. The winter veggies included were Brussels sprouts, parsnips and carrots, but unfortunately, the carrots didn't survive the week of sitting in the fridge. Luckily I had extras, so I dumped their carrot and replaced it with one of my own. Carrots are not that expensive, and I usually have a bag in the fridge, but I found it really odd that their carrot couldn't make it three days – not cool.
Again, the recipe called for a really short roasting time for the veggies, but even when I upped it, I was still left with a bit of sog. Honestly, I really struggled with this recipe. It called for a whole package of thyme, which I didn't use because it looked like way too much, and wasn't completely fresh by Wednesday night. The chicken took way longer to cook and the rice called for less water than it needed. Getting this meal on the plate was nothing short of a kitchen miracle. While the recipe claimed it would take 45 minutes, I was cooking for more than an hour, and we were not impressed with the final product. It was edible, but uninspired. With all the issues I had cooking it, I would have been better off doing my own thing.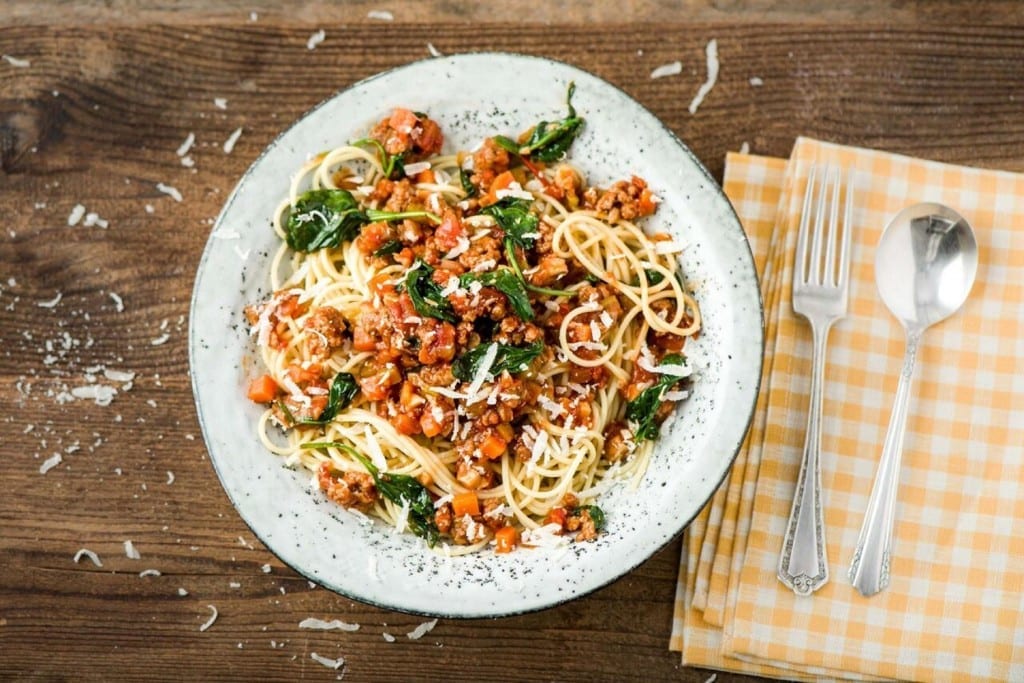 Last up was the one I was MOST excited for: Quick Sausage Bolognese. My husband and I are both big pasta lovers and I make a pretty good bolognese myself, but I am always looking for ways to tweak it. This one came with 6 oz of pasta, which was enough, but I wish they had sent more pasta because this was the one recipe that would have had enough for leftovers. The bolognese included sweet Italian sausage, onion, mushrooms, a carrot, and crushed tomatoes. I would have chosen hot Italian sausage, so I added red pepper flakes to give the sauce some extra kick. Once again, the carrot was limp, so I subbed my own. This was ready in 30 minutes as promised, although I let it sit a bit longer so the flavors could really marinate. Of the three meals we tried, this was the clear winner. We both really liked it and aside from a few changes I would make, it was good.
My conclusion? It's not for everyone.
I am happy I tried HelloFresh. All in all it was a good experience, but as someone who likes saving time and money, I missed having leftovers to heat up for a quick weeknight dinner. I'm also very particular when choosing meat and produce at the grocery store – I squeeze and sniff and check for blemishes on everything, so it was annoying to get stuck with carrots that couldn't last three days in the fridge. Cooking from scratch every night is tough if you have a busy schedule, and I could see this being an issue for people who like to stretch their meals. It does cost less than going out to dinner, but it is definitely more expensive than heading to your local market to buy the same ingredients. But if you are short on time and willing to pay for the convenience, this could be great for you!
Want to try it out yourself? Don't forget to use our exclusive offer code BRAD30HF to save $30 on your first order!
Have you tried HelloFresh or another meal delivery service? We want to hear what you thought! Let us know in the comments.