The Best Way To Use Hilton Free Weekend Night Certificates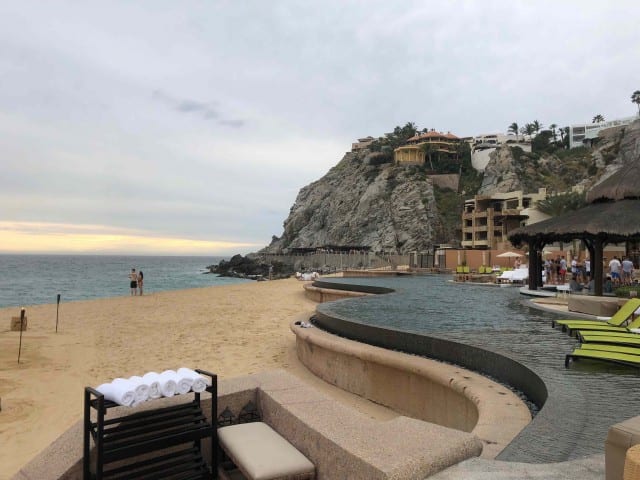 One of my favorite cards in my wallet is the Hilton Honors Aspire Card from American Express, thanks to its impressive lineup of benefits for Hilton guests. Arguably the most valuable benefit for its $450 annual fee is the free weekend night certificate, usable at any Hilton property worldwide. Let's dig into which cards offer this benefit, as well as the best way to use the certificate.
How To Earn A Free Weekend Night Certificate for Hilton Properties
The only way you'll earn a free Hilton Honors weekend night certificate is holding the right credit card. One card below gives you one certificate each year you are a cardmember, while others award you one when you hit a spending threshold on the card.
American Express Hilton Aspire Card
The Aspire card has a 150,000 point sign up bonus for spending $4,000 in the first three months of card membership. You'll get a certificate when you open the card and each year you hold the card (it's awarded on your card member anniversary date, rather than at the beginning of the calendar year). You can also earn another certificate after $60,000 in spending. The card also gives card members top-tier Diamond status, just for having the card, helpful when it comes time to use the certificate.
American Express Hilton Surpass
The American Express Surpass Card currently has a 125,000 point sign up bonus for spending $2,000 in the first three months of card membership. You won't earn a certificate automatically; rather, you'll receive a free weekend night certificate when you spend $15,000 in a calendar year on the card. They also give you Gold status for holding the card, which would get you free breakfast when it comes time to use the certificate.
Hilton Honors Business Card
The Hilton Honors Amex Business card also has a 125,000 point sign up bonus, but requires $3,000 in spend in the first three months of card membership. You can earn a weekend night certificate when you spend $15,000, and a further one after an additional $45,000 on the card in a calendar year. It also gives you Gold status for holding the card.
Other cards not mentioned, like the Hilton Honors American Express Card, won't have the ability to earn a certificate.
How To Use A Free Weekend Night Certificate from Hilton
You've earned a certificate, now what? There are a few rules to know when it comes time to use the certificate.
First, the certificate is frustratingly not digital, even in this day and age. You'll receive an email from Hilton (subject line: "Your Reward Night Has Arrived!") when the certificate has been delivered to your Hilton Honors account, and you'll need to call up Hilton (1-800-445-8667) to use it. If you lose the email, don't worry, the certificate is attached to your account. The certificate expires after one year from receipt (though expirations have been extended due to the COVID-19 outbreak), and you'll need to stay before the expiration date (not just reserve). I received my certificates about two months after my anniversary date for my Aspire card, so be patient if it doesn't show up sooner than that.
The certificate can also only be used on weekends, which means Friday, Saturday, or Sunday nights. If you are trying to use this certificate on a different night, you're out of luck.
The room type that must be available in order to redeem the certificate is a "standard room," which varies property to property. Generally, I've found that if the property is offering a standard room award available to book with Hilton Honors points, I had no issue calling Hilton to redeem my certificate. Of note, if the property is only showing a "Premium Room Award," you won't be able to use your certificate.
Finally, there are some properties that are excluded, including 38 individual properties listed by Hilton, and all Hampton properties in China.
All-Inclusive Properties:
DoubleTree Resort by Hilton Hotel Central Pacific -Costa Rica
Hilton Bodrum Turkbuku Resort & Spa
Hilton Dalaman Sarigerme Resort & Spa
Hilton Marsa Alam Nubian Resort
Hilton Puerto Vallarta Resort
Hilton Rose Hall Resort & Spa
Hilton Sharks Bay Resort
Distinctive Properties:
Conrad Koh Samui Residences
Embassy Suites by Hilton Waikiki Beach Walk
Kingston Plantation Condos
Hilton Surfers Paradise Residences
Hilton La Romana
Ocean 22 by Hilton Grand Vacations
Royale Palms Condominiums
Elara by Hilton Grand Vacations
Grand Waikikian by Hilton Grand Vacations
The Hilton Club – New York
Hilton Grand Vacation at Craigendarroch Suites
Hilton Grand Vacations at McAlpin-Ocean Plaza
Hilton Grand Vacations on Paradise (Convention Center)
Hilton Grand Vacations Suites at Hilton Hawaiian Village
Hilton Grand Vacations Suites at SeaWorld
Hilton Grand Vacations at Tuscany Village
Hilton Grand Vacations Suites at the Flamingo
Hilton Grand Vacations Suites on the Boulevard
Las Palmeras by Hilton Grand Vacations
Hokulani Waikiki by Hilton Grand Vacations
Kings Land by Hilton Grand Vacations
Kohala Suites by Hilton Grand Vacations
Parc Soleil by Hilton Grand Vacations
Park City Hilton Grand Vacations
Sunrise Lodge by Hilton Grand Vacations
The District by Hilton Club
Valdoro Mountain Lodge
West 57th Street by Hilton Club
Ho'olei at Grand Wailea
Las Casitas, A Waldorf Astoria Resort
Waldorf Astoria Jeddah – Qasr Al Sharq
The Best Ways To Use Your Free Weekend Night Certificate from Hilton
Even if you're great at earning these certificates, if you're using them wrong, it's not worth the effort. There are several good reasons for use of the Hilton Honors Free Weekend Night Certificate that you should consider.
Aspirational Properties
I've focused all my efforts on my certificate redemptions (as well as my wife's) on aspirational properties we'd likely not have spent money on otherwise. Going back to 2018, when we first earned the certificates (6 total), we've used them at:
Conrad Maldives (with two certificates) (normally 95,000 Hilton Honors points)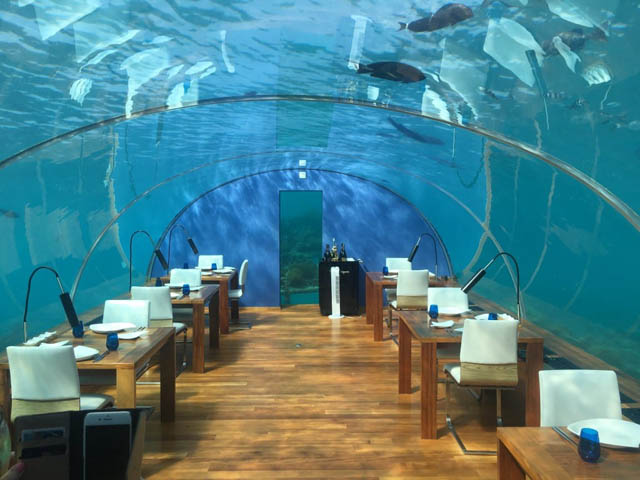 We used two certificates on our honeymoon at the Conrad Maldives, where we were able to stay in an overwater bungalow on points! The resort features an underwater restaurant, among other unique features that makes this property so special.
Waldorf-Astoria Beverly Hills (normally 95,000 Hilton Honors points)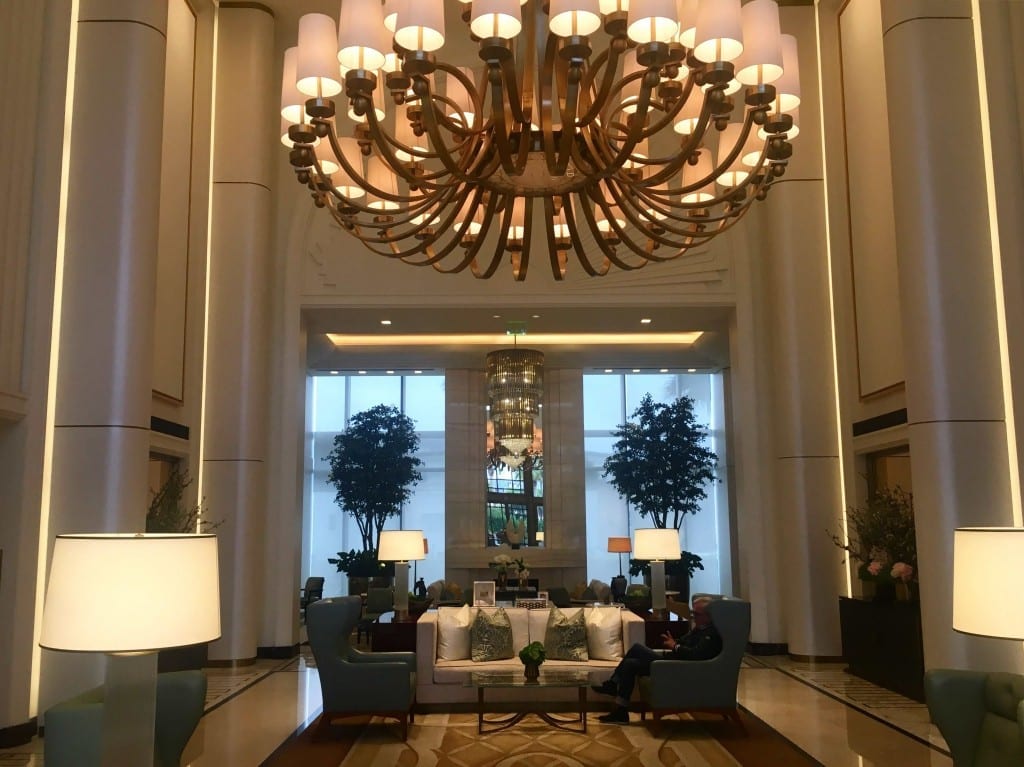 My pick for the best domestic Hilton property. The Waldorf-Astoria Beverly Hills is brand-new and built to a standard befitting its location. Its rooftop restaurant and pool are stunning, and in-house benefits like complimentary Rolls Royce rides within two miles of the property are super cool.
Waldorf-Astoria Las Vegas (normally 80,000 Hilton Honors Points)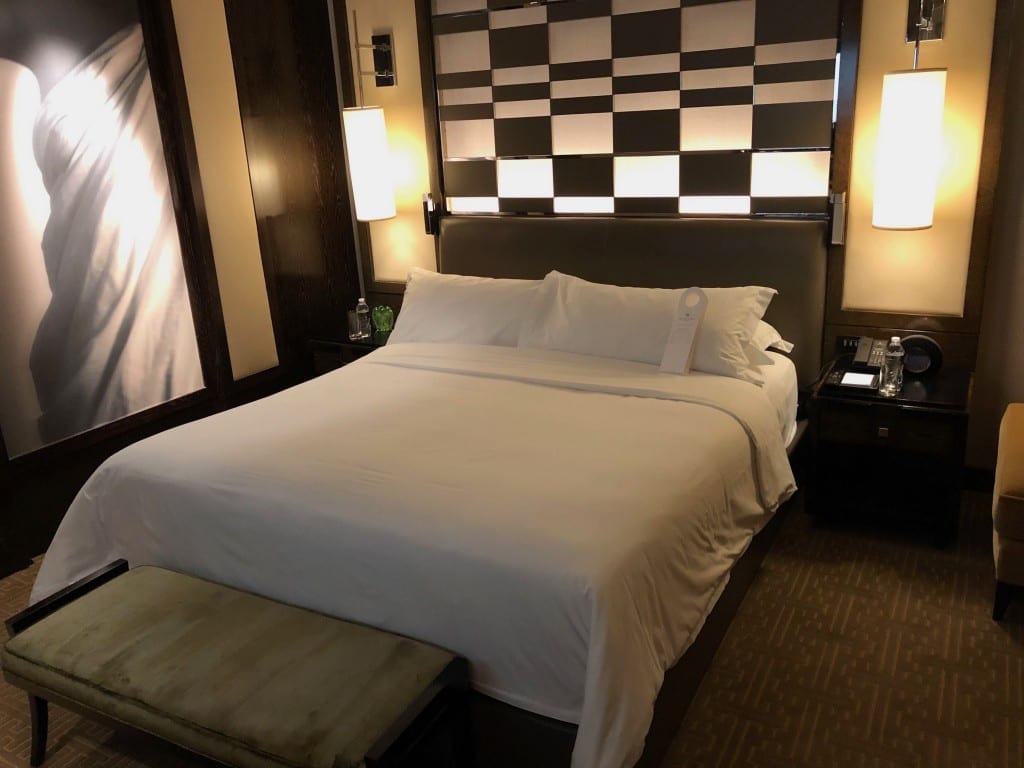 The Waldorf-Astoria Las Vegas is an interesting property, in that it was once the Mandarin Oriental, a high-end brand from Hong Kong. Located in City Center, it's a great option for those that want luxury in Vegas, but prefer not to walk through a casino to access their room and there is no gaming at this property.
Waldorf Astoria Grand Wailea, Maui (normally 95,000 Hilton Honors Points)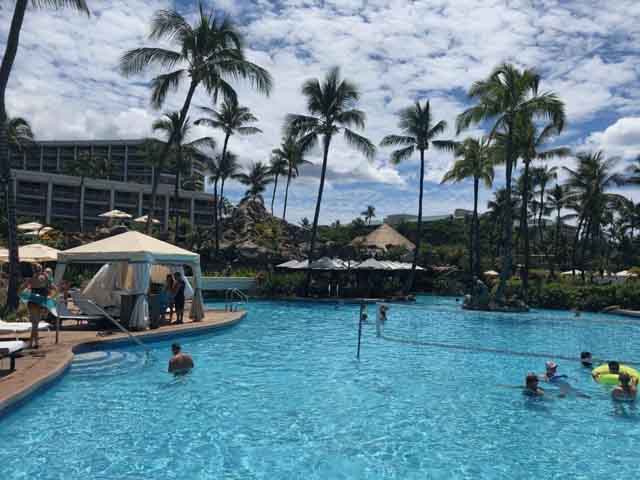 Featuring a fantastic pool complex, but ultimately disappointing in my experience.
Waldorf Astoria El Pedregal (normally 120,000 Hilton Honors Points)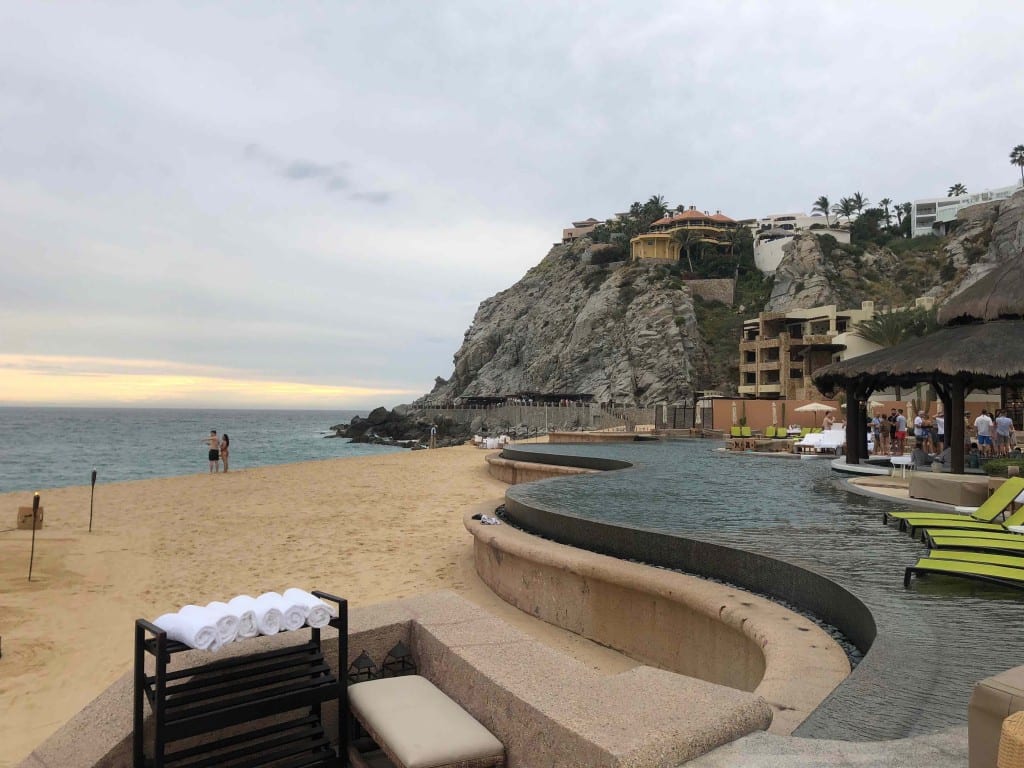 I stayed at this property in March 2020, shortly after it became available in the Hilton program. One of three properties currently charging 120,000 points a night, it was a no-brainer to use my certificate here. I must say, the service at this property is some of the best I've ever experienced in the world.
So, if you value Hilton points at 0.5 cents per point like we do, that's $2,900 in points saved by using certificates. If we had paid cash for our rooms, we would've paid over $3,000 in room rates, taxes and fees. Keep in mind, you do not pay resort fees when using your free weekend night certificate!
Expensive Properties
While the "niceness" of a property can sometimes coincide with the room's rate, that's not always the case. You might be visiting an aspirational property during its off-season when paid rates are low, making the decision not to use the certificate an easy one. Or perhaps visiting a "normal" property during a busy time, like a sporting event, it could make sense to redeem your certificate in this case. Ultimately, the certificate's best use is saving you money you'd otherwise have spent.
Other Uses
We frequently use our certificates in conjunction with other methods of staying at Hilton properties for free, like award stays and our Aspire card's $250 resort credit. For example, we wanted to stay six nights at the Waldorf-Astoria Grand Wailea, Maui for my 30th birthday. We checked in on a Sunday night, using my free weekend night certificate for the first night, and then a five-night reservation on points, receiving a 5th night free under Hilton's award policy.
On a shorter weekend trip at the Waldorf-Astoria Las Vegas, we used our free weekend night on the most expensive night of our trip, Saturday, and paid cash with our Aspire card for Friday night. The $250 resort credit benefit from the card covered the full balance of the night with the resort fees.
One question I get asked often is if you can count the weekend night certificate as one night of a five-night award stay on points, hoping they'd receive one of the points nights for free since the five-night award stays fully on points get one night free. That's not possible, unfortunately. If you are already staying four nights on an award reservation, you'd get a fifth night for free anyway, so I'd consider doing that instead of using your certificate.
Wrapping It Up
These certificates have given my family incredible experiences across the world, and I hope this guide was helpful in clearing up some questions you may have had about your free Hilton Free Weekend Night certificate. Let us know if you have more questions in the comments!