Is A Holiday Layaway Plan a Good or Bad Idea?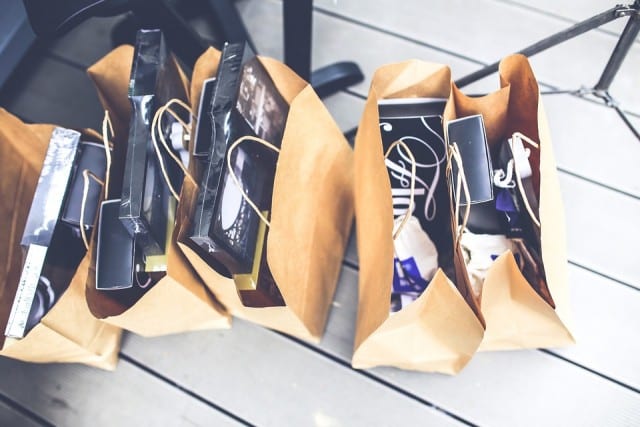 As deal experts with consumers' best interest in mind, we can't fully recommend layaway as an ideal option for your holiday shopping. That being said, we do realize that for some families, whether due to budget constraints or job uncertainty, layaway is the only option to fund holiday gifts this year. In this post, we'll detail the pros and cons of layaway programs and let you know which retailers offer the best layaway options.
The Pros of Holiday Layaway Plans
While we think there are better options out there for holiday shopping, like credit cards which will earn you points and improve your credit, some layaway plans do offer some decent perks for shoppers.
Small payments with no interest
The most obvious benefit to layaway is the option to pay in smaller increments rather than one large sum. Normally, you'll put down a deposit on the item and then pay small, scheduled payments until the item is paid off. There is no interest, but as we'll mention below, there are fees.
No forms or credit checks
Unlike credit cards, layaway has no application or approval process. Anyone can utilize a layaway program regardless of their credit history or financial situation. You will want to make sure you can afford the items you're putting on layaway and won't go into debt later for them or incur fees for late-payments or cancelations (detailed below), but otherwise, it's an easy no-fuss way to pay later without an application process.
No credit card debt
Since you're not putting the item on a credit card and are paying the store directly, you won't accrue any credit card debt that or interest that can end up costing you more than the item is worth in the long run. You also won't hurt your credit score by putting things on layaway, even if you are late on a payment.
The Cons of Holiday Layaway Plans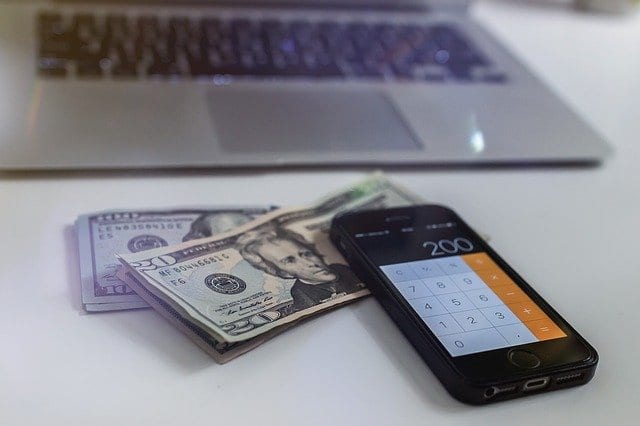 The cons we've listed below are why we are hesitant to recommend layaway to our readers as an ideal payment option for holiday gifts. We always want to deter you from spending above your means and, unfortunately, layaway provides an easy and convenient way for families to do just that. Even if you decide to use layaway options for gifts this year, pay attention to the cons listed below and still be sure to only spend within your budget.
Fees
The fees are the main reason we have a hard time fully standing behind layaway purchases. While they may seem small, you're paying additional cash for your items that earn you nothing in return. Credit cards, though interest can be accrued, at least help build your credit score.
Fees range from $5 to $10 on average just to hold your layaway items. Then there are also cancelation fees which range from $10 to $20 and some stores will not refund your initial downpayment, which can be as much as 15% of your order if you decide to cancel. If you have the means to pay on time and complete your payments, layaway can help. But, if you're uncertain about your financial situation as little as a few weeks into the future, layaway could end up costing you more than you expect.
Planning required
If you're planning to use layaway for holiday gifts, you'll need to start shopping now. Since you buy the items ahead of time and then make payments and don't have them in your possession until payments are complete (more on that below), you need to plan well ahead and get your holiday gift payments started early.
Delay of items
You won't get the instant gratification of leaving the store the same day with your items when you use layaway. The store will hold the items for you as a courtesy and you will only get to take them home with you after they've been paid for in full. As mentioned, keep this in mind for big holiday gifts, you'll want to budget and make sure you have paid off your owed balance in time to bring the gifts home to wrap for Christmas.
Penalties, losses, and bankruptcies
You should also consider that all of the money you've put down towards your layaway items could be lost for good if the store files for bankruptcy. With all the uncertainty around brick-and-mortar retail stores right now, make sure you choose a store that isn't on the brink of financial loss.
After reading the pros and cons of layaway programs, we hope you can see why we're not fully on board for recommending them to our readers. If you're looking to save money and get good deals, putting things on layaway that you don't necessarily need and can't afford shouldn't be part of your budgeting strategy. However, we do understand that sometimes to give your family the things you want to give them, you have to utilize whatever options will work. So if you find yourself needing to put some holiday gifts on layaway this year, below is a list of stores that have strong layaway programs.
Stores with Layaway Plans
Walmart's holiday layaway charges no opening fee, and a down payment of $10 or 10% (whichever is greater), and a $10 cancellation fee in most states. Items on layaway must be $10 or more, and the entire layaway order needs to total $50 or more – but for the record, Walmart's Black Friday sales will NOT be eligible for layaway and are specifically excluded.
GameStop offers no-fee layaway with a $25 refundable deposit. The bad news is that it's limited to the products listed on the GameStop Layaway page and doesn't include toys or games. The good news is that it does include select gaming consoles, bundles, and various accessories – the stuff with heftier price tags that you're more likely to want layaway for in the first place.
This isn't offered in every Marshalls store, but the ones that do charge either 10 percent or $10 down (whichever is greater) and a non-refundable $5 fee. Your order must be picked up or canceled within 30 days, and if you do choose to cancel it's an additional $5 fee. Call your local store for details.
As with their sister store Marshalls, some TJ Maxx locations offer layaway, but information on their policies is hard to find online. Call your local store, and they'll be able to tell you whether or not they offer the service, and what their rates are if they do.
Burlington Coat Factory layaway requires a 20% deposit and includes a nonrefundable $5 service fee. There's also a $10 cancellation fee, and any refunds will be paid out in the form of a gift card.
Other stores with layaway options
Layaway options are useful if your family doesn't qualify for credit cards and you need some extra time to afford holiday gifts this year. If you are ever unsure of the terms or fees, ask your local store for more details and be sure you're making a strong financial decision before putting any money down for a deposit.