Holiday shipping surge rates may not be so bad after all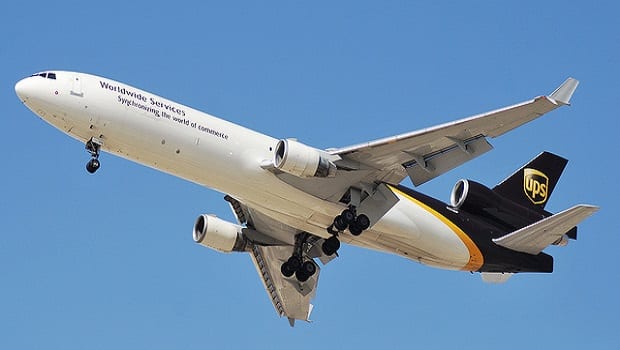 Earlier this year, UPS announced plans to raise shipping prices during the peak holiday shopping season. At the time, the vague announcement drew speculation that UPS was looking to adopt an Uber-like model of surge pricing, and that FedEx was sure to follow its competitor's lead. But as the holiday season creeps closer, it seems like our fears may have been unfounded. 
First and foremost, it looks like FedEx, at least, will not be overhauling their holiday season price strategy.
"I'm proud to report we are not slowing or adjusting our service commitments heading into peak," said FedEx CEO Mike Glen in an earnings call last month. "We have been closely collaborating with our customers all year to understand their peak shipping needs, and we stand ready to deliver."
Though FedEx may be out of the surge pricing game, UPS will likely still raise their prices during peak season, just not very dramatically.
"Individuals doing their online holiday shopping are unlikely to notice price swings," wrote reporter David Z. Morris in an article for Fortune Magazine. "A UPS spokesperson said changes will be centered on deals with larger customers who will 'establish forecasts, promotions and thresholds' with UPS." So even if you're planning on doing most of your holiday shopping online, you probably won't have much shipping sticker shock unless you're buying presents for 300 of your closest friends all at once.
Last year, UPS was in the news during the holiday season for its slow service and inability to meet delivery deadlines. This surge pricing strategy was initially introduced as a way to ensure speedy and dependable service throughout peak season, and it looks like this year they're already gearing up for holiday craziness. A press release from UPS last month announced the company is looking to hire between 90,000 and 95,000 seasonal workers "to support the anticipated increase in package volume that will begin in November and continue through January 2016."
The bottom line? Most online holiday shoppers don't have much to fear with it comes to peak season shipping surges, and hopefully all the extra hands UPS is hiring for the coming months will help prevent anything similar to last year's shipping nightmares. If you're still wary about the potential UPS price increases, check out our three best tips for avoiding spending a fortune on shipping costs.
How will surge pricing affect your plans for holiday shopping? Let us know in the comments!