4 Ways to Spot a Hotel Booking Scam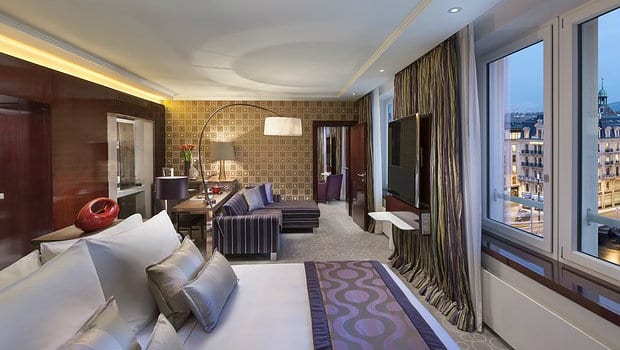 Scam hotel booking sites have been popping up all over the internet, and while they might look JUST like your favorite online travel agency, looks can be deceiving. Scammers are getting better and better at mimicking the look and feel of trustworthy websites. But there are things you can do to protect yourself against booking a hotel with a fraudulent site.
This problem has become so prevalent that the FTC wrote an entire blog post on the subject in which they recommended booking directly with the hotel chain. Another way to be sure you're navigating to the right webpage is to use the URL on your rewards card. Most major chains will simply be the brand name plus a .com, like Starwood.com or Hilton.com.
According to the American Hotel and Lodging Association, over 2.5 million fraudulent bookings are made each year. Sometimes, you'll still get a room, just not the one you thought you booked. Imagine arriving on vacation with a family of five thinking you booked a two-room ocean-side suite, only to be presented with a room holding one queen-sized bed and a view of the parking lot.
One fraud prevention tactic I like to use is to call the hotel directly with the cheaper rate online. Many hotels will match a rate lower than their own, or even give you some money back with a "Best Price Guarantee." To take advantage of this, book a room directly through your hotel chain, and then send them an email within 24 hours with a screenshot and link of the lower price you found. Usually they'll match the price, and sometimes even give you a premium, like Starwood's 20 percent bonus or 2,000 Starpoints.
Here are four ways to spot a hotel booking scam:
Even if the site has official logos, it could be a fake.
If the price seems to good to be true, it probably is.
Check the URL - it's usually BrandName.com, not BrandName.WeirdWebsite.net.
Major booking sites will have a secure connection - HTTPS.
Here are some official links to OTAs that will not scam you on your next trip:
Have you ever been duped by a fake booking site?  Sound off on your experiences in the comments!