How Do You Find Cheap Hotels?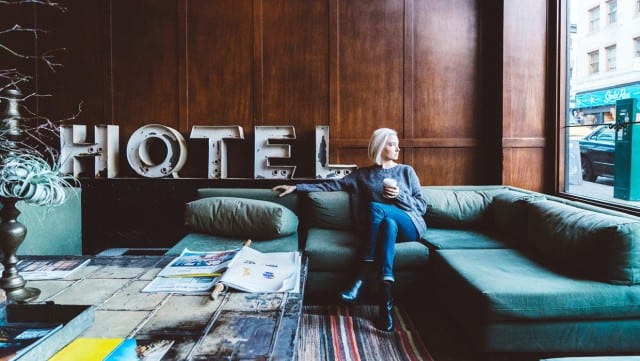 Editorial Disclaimer: Brad's Deals has partnered with CardRatings for our coverage of credit card products. Brad's Deals and CardRatings may receive a commission from card issuers. This content is not provided or commissioned by the issuer. Opinions expressed here are author's alone, not those of the issuer, and have not been reviewed, approved or otherwise endorsed by the issuer. This site may be compensated through the issuer's affiliate program. These user responses are not provided or commissioned by the bank advertiser. User responses have not been reviewed, approved or otherwise endorsed by the bank advertiser. It is not the bank advertiser's responsibility to ensure all posts and/or questions are answered. You can read our full advertiser disclosure:
click here
Finding cheap lodging nowadays has never been easier – with the advent of Airbnb, one can stay in nearly any city on earth for cheaper than possible ten years ago. However, many people, including myself, still enjoy staying at hotels. For me, that means over 60 nights a year in a hotel, and saving every dollar possible is my chief goal. So, how do you find cheap hotels? Here are some tricks I use to save big on every trip.
How to Find Cheap Hotels Online
1. Look for Hotel Promo Codes
We post a lot of coupon codes for hotels on our travel discounts page at Brad's Deals, for every major brand. We also publish coupons for the major Online Travel Agencies (OTAs) that post some of the best hotel deals like Expedia, Travelocity, and Hotels.com. Keep in mind, if you like loyalty points as much as I do, you won't get them when booking through an OTA. And, many of their coupons will not work on brand-name hotels.
2. Book Your Hotel Blindly
Hotwire is one of my favorite hotel booking sites out there for finding cheap hotel stays. You pick the location and star rating of your hotel, and pay for a non-refundable booking. Only after booking do you know the actual name of your hotel. By booking blindly, the hotel fills a bed that was already going to be empty for the night, and they can continue to sell the room at a higher price to customers booking directly.
3. Join a Club
Club 1 Hotels is currently offering a free one-year membership for our readers, normally $99.99. I've analyzed their members-only discounts across a number of properties, and the pricing usually beats what you see on Expedia. Keep in mind, you won't get any loyalty points, but this is a great way to save on your next vacation.
Costco and Sam's Club are also good options for finding travel deals at members-only pricing.
4. Don't Travel on Weekends in Vacation Destinations
Most people perform their leisure travel on the weekends, so if you're headed to Orlando, the beach, or the ski mountain, think about staying midweek rather than the weekend.
5. Don't Travel During the Week in Major Cities
Conversely, most hotels are booked solid during the work week in places like Manhattan, Chicago, and Boston. Think about staying the weekend, instead of a full week to save some cash.
6. Earn Points, Earn Status
If you book your hotels directly, in the same chain, you not only will earn lots of loyalty points, but also earn hotel status. Want a preferred room? That becomes a lot easier to receive when you're a status member. Many credit cards offer the lowest end status for free (the Hilton Aspire card from Amex actually gives you top-tier Hilton Diamond status). If you're only staying in hotels once or twice a year, this isn't the strategy for you.
Related coupons: