How I Got a Bad Deal on Brad's Deals (and How I Fixed it)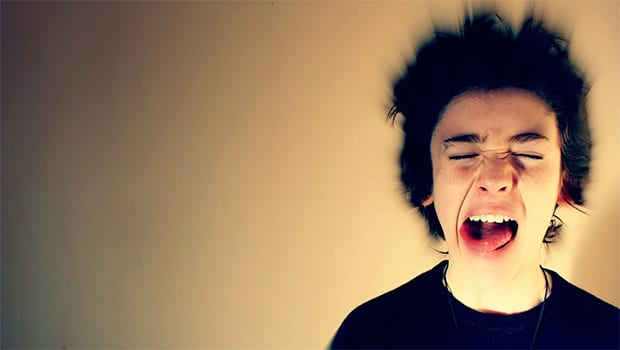 Let me tell you a story of a deal gone wrong, how I fixed it, and why I keep a doorknob assembly at my desk at Brad's Deals. Don't worry, there's a happy ending.
The problem:
About a month and a half ago, I was scouring Buy.com for an excellent deal to post on Brad's Deals. I'm the type of person who gets really, really excited about a good deal, so my heart started pounding when I spotted a Mandalay Iron Bar Bistro Set for $14.77 with $4.89 for shipping. Iron patio furniture for $20 shipped? I don't even have a patio, but at that price, I'd figure out some use for it. I read the product description twice, to make sure this wasn't a deal on some spare parts for the set, but it clearly described the furniture. Price-checking out my find, the second lowest was $239!
I posted the deal and ordered one myself. As you might expect, the response from our readers was fast and furious. Within an hour, the deal was no longer available at Buy.com. A few readers said that they were able to order, as I did, but many reported problems right from the start.
So at that point, I was waiting for a cancelled order notice. If you play the deal game, you know that cancelled orders happen, and I was ready to chalk this up to a price error. Then I got a shipping confirmation.
When I grabbed the mail a few days later, it never occurred to me that my bistro set might be in the padded envelope UPS had left me. Then I saw the sender name: ANTonline. It was the Buy.com marketplace seller for the bistro set. Knowing something was wrong, I opened the envelope and started to laugh. It was a doorknob. A mobile home doorknob.
Now, some of you may be asking, "Casey, what is wrong with you? Why would you laugh about paying $20 for something you don't want or need?" The answer is that I never believed for a second that I would be stuck with it.
The resolution:
So there it is, all out in the open. I confess, I'm a deal editor for Brad's Deals and I got a bad deal. A doorknob instead of a bar bistro set. How humiliating! But I knew I had options and my first step was clear:
Go to the original retailer.
I went online at Buy.com and found that in my order history, I had a few options. Since this was a marketplace seller, I had the option to contact them through my Buy.com account. Why did I do this instead of emailing or calling ANTonline directly? Because this way there would be a record of my interaction with the company if things went badly. Buy.com has a guarantee on items sold through their marketplace, but you always want to start with the original seller and give them a chance to make it right.
Be polite.
No matter how obvious it may be that something is shady, don't be rude (yes, I'm looking at you "tkim," who packed up a doorknob in place of a bistro set). You want the person who you are dealing with to be on your side. I wrote a polite email explaining that I did not receive the product I ordered and asked when I could expect to get the correct item.
I'll admit that I didn't expect much from the marketplace seller, but they surprised me. I heard back within a day. They told me that there was an error on their end, and that they would credit me with a full refund (including shipping). The doorknob, they said, was mine to keep. But what would I have done if they had never responded or if their response hadn't been good enough?
Move up the chain.
If I hadn't gotten a refund from the marketplace seller, I would have moved up to filing a claim with Buy.com. Like Amazon, they have a robust money-back policy in cases where marketplace sellers attempt to defraud buyers. In the claim form, there is even an option to select if you received the wrong item.
Go to your credit card company.
The final line of defense against a bad deal is your credit card company (check out our blog post on credit vs. debit cards for more). If you cannot find resolution by working with the company, your credit card company can issue a chargeback on the sale. Be prepared to make your case and offer proof. In my case, the padded envelope, the packing slip, and my shiny gold doorknob would have provided plenty of evidence that I did not get what I ordered.
Final thoughts (a.k.a. why the doorknob is still at my desk)
I keep the doorknob at my desk because I don't have anything better to do with it, it makes me laugh, and because it reminds me that some deals are too good to be true. But it also reminds me that being a smart consumer matters. I went into this deal with 3 possible ways to straighten it out if it didn't go well.
Ever had a deal go south on you? Were you able to resolve it? Share your stories in the comments section below!