UPS May Charge More for Shipping During the Holidays This Year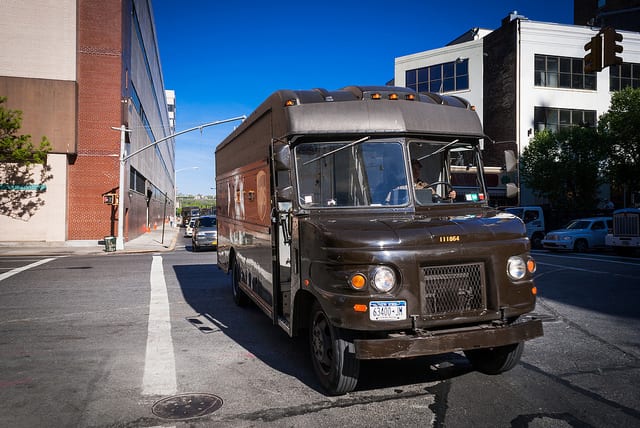 It's only February, but you're an online holiday shopper, it might not be too early to start placing your orders for Christmas 2015.
Shipment giant UPS announced plans last week to implement holiday surge pricing during what they call "peak season." That means snatching up last-minute Christmas presents online might cost a little more this year, although paying a little extra should ensure your packages get delivered on time.
"After last year's debacle, where their service was so bad, they wanted to prove they have the service right," said Kevin Sterling, a BB&T Capital Markets analyst in an article on Bloomberg.com. "This coming year, they can go back to the shippers and say, 'We got the service figured out, now you have to pay.'"
Sadly, even attempting to avoid the surge charges by ordering through rival shipping company FedEx won't cut it, as they will likely follow suit. A rep for FedEx said in an email that the company makes pricing decisions "based on economic conditions, market conditions and the value of the service that we provide." Translation: if UPS is doing it, they're probably going to be doing it too.
So how can you get out of paying exorbitant fees just to get your Christmas shopping done online? We've got a few options for you!
Buy Early
These surges in shipping fees will undoubtedly correlate with surges in shopping, and yes, that means your Black Friday may be tainted by higher-than average shipping fees. We've mentioned this before, but a lot of credit cards offer price matching programs that allow you to buy something up to 90 days in advance and get a refund on the difference come Black Friday. So you could do all your Christmas shopping in September, skip the surge pricing, and get back any extra money spent without breaking a sweat.
Shop in Person or Opt for In-Store Pickup
If the thought of skipping out on all the Black Friday fun makes you sad, go old-school and head to the mall instead! It's a bit of a zoo, but it'll mean absolutely no shipping fees. Opting for in-store pickup will also cut out the UPS middleman, and will keep you on the couch and out of the mall on even the craziest holiday shopping days.
Buy in Bulk
I'm not suggesting you do all your holiday shopping at Costco (although they usually have pretty great Black Friday sales), but if you want to buy during "peak season" and pay as little as possible for shipping, try bundling ALL your shopping together in one order. It might take a bit of planning, but stores like Target, Macy's and Walmart should have enough variety to satisfy everyone on your list.