7 Essential Tips for Buying Diamond Jewelry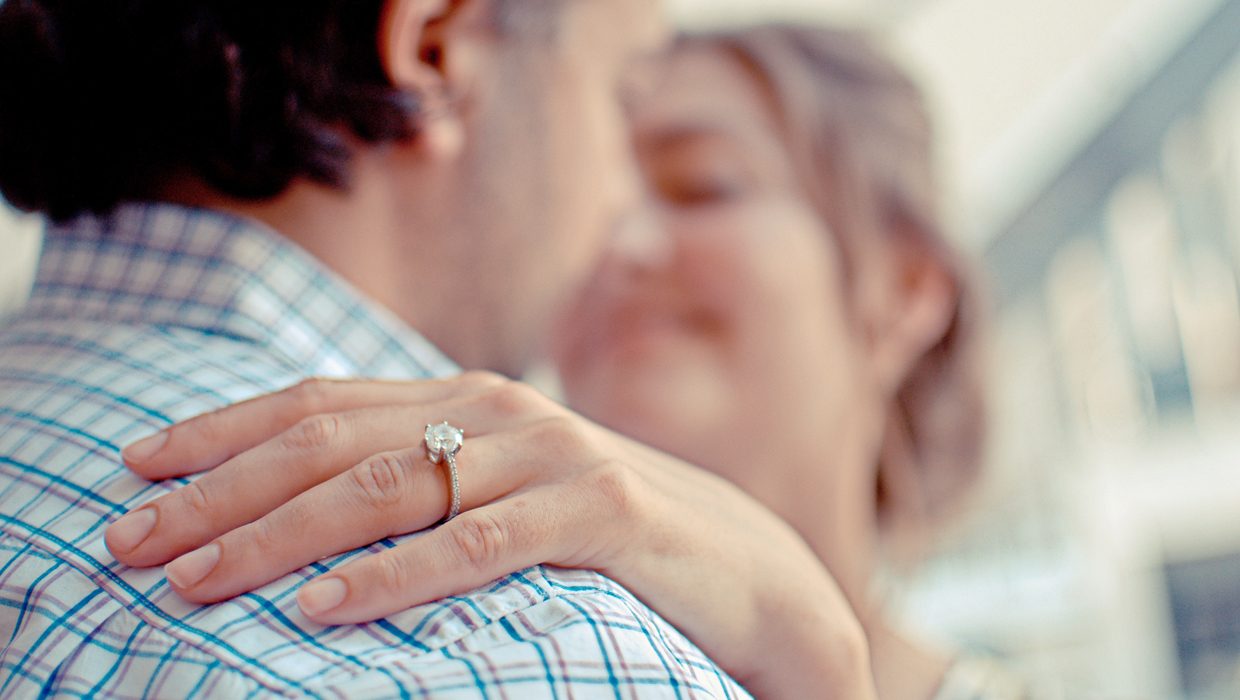 Buying diamond jewelry – especially a diamond engagement ring – is often second to a house or a car as the biggest purchase a person makes in their lifetime. Because of this, it can be a really daunting process. After all, what kind of diamond should you be buying? What's the difference between something like a flawless solitaire and a slightly included princess cut? 
If just reading that stressed you out, don't worry! We put together seven tips that will help even a diamond novice make the right purchase. Here's all the info you need on how to save, where to skimp, and how big to go when shopping for diamonds.
Know the four C's: Cut, Color, Clarity and Carat.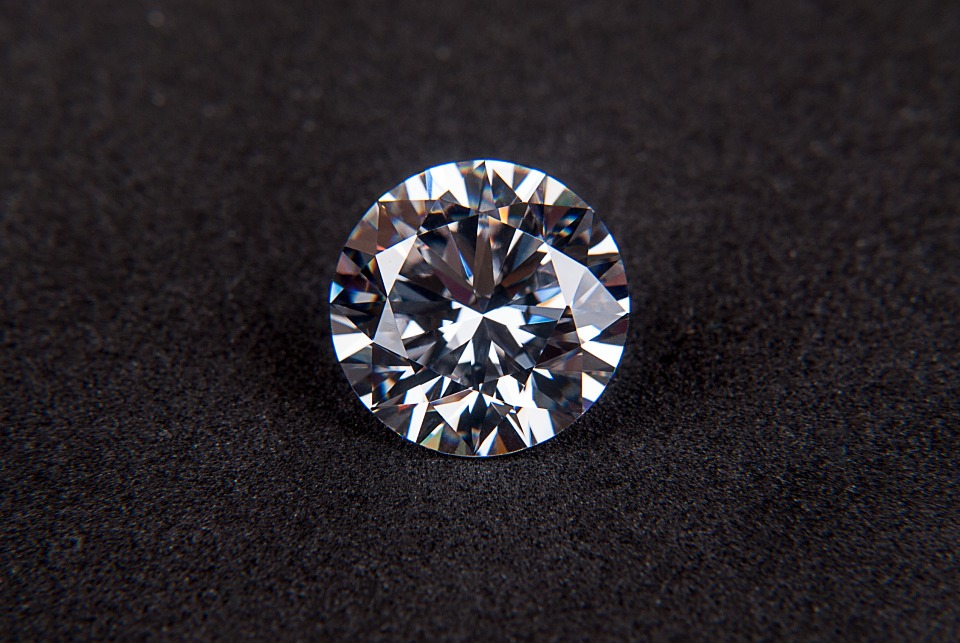 These are the basics for how diamonds will be priced, so you'll need to acquaint yourself with these buzzwords before you go shopping for that sparkly-something.
Cut determines how much your diamond will sparkle, but cut can also refer to the diamond's shape (think: cushion, round, square). Cut ranges from poor or fair to excellent, and gemologists recommend choosing the highest cut grade for your budget.
Here's a chart from Sears that breaks down cut from a sparkle perspective:
And another one from Zales that can help de-mystify diamond shape:
Color actually refers to the lack of color in the diamond. This is rated on a scale of D to Z from colorless to colored, and we recommend choosing a near-colorless stone (grades G-H) since the naked eye can't detect traces of color, and you'll save some money. Here's a chart to help you pick which color diamond is right for you (and your budget):
Clarity refers to the tiny imperfections, called inclusions. You can choose from I2-I3 (which have obvious inclusions) to FL, which are flawless and extremely rare.We recommend maximizing your budget by choosing a slightly included diamond, which may have a few very slight visible inclusions. Here's another chart from Sears to help you sort out clarity:
Carat refers to the weight of the diamond. Smaller carat diamonds will appear larger if they're well cut, and you can optimize your budget here by choosing a diamond weight that's slightly less than what you are looking for, as diamond price increases exponentially with increased diamond weight. So you'll save good money if you choose, say, a 0.9 carat diamond versus a one carat diamond. Check out this chart from Brilliant Earth to see just how small the difference there is:
Setting matters.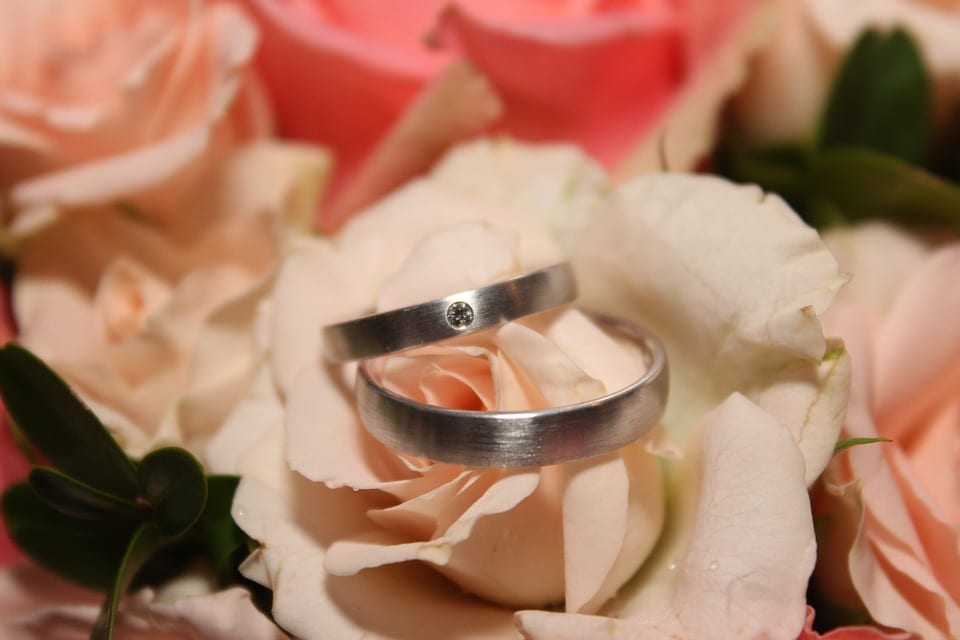 What you set your diamond in is going to affect the price. While you can get plated metals for a lot less than precious metals, keep in mind that plated metals can wear off over time. Even white gold may yellow as the years pass, but it will still cost less than a platinum setting.
You could go with sterling silver, but keep in mind that it's not a super popular metal for an engagement ring, as it's not quite as strong and long-lasting as platinum, yellow gold, white gold or rose gold, which are the most popular engagement metals for a reason. Stick with the classics if you want your ring to stand the test of time.
On average, a 14k gold ring starts at about $200, an 18k gold ring goes for about $350 and platinum will set you back about $500. And those prices are just for the setting.
Ditch the "two-month salary" rule.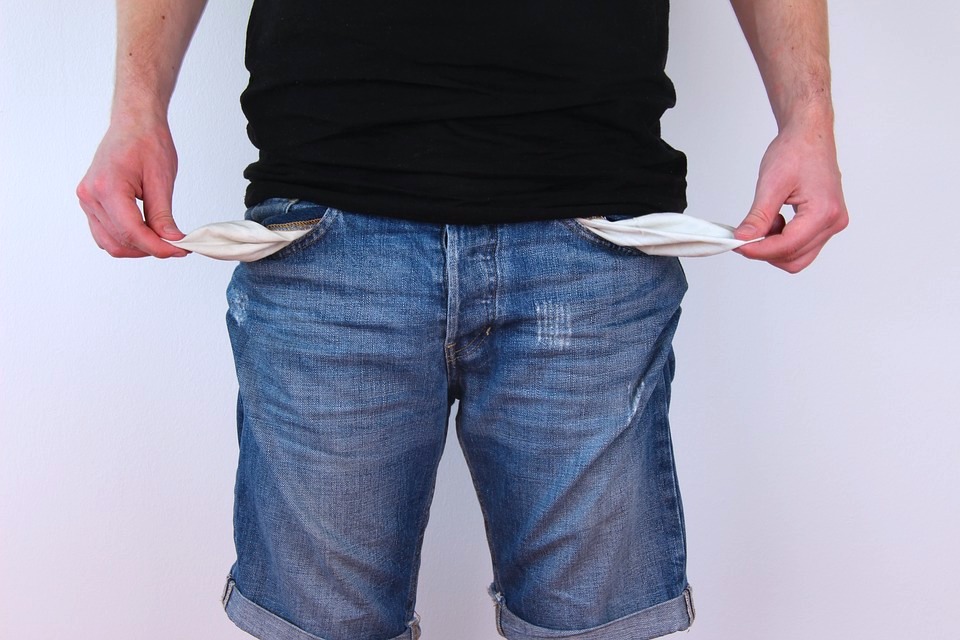 According to diamond giant De Beers, if you're proposing to your beloved, you're supposed to spend the equivalent of two months salary on the ring. News flash! This is a marketing ploy! Buy what you can afford, don't go into debt before you even start planning your wedding. If your soon-to-be spouse would rather see you starved for cash than wear an affordable ring, you might want to reconsider marrying this person.
If you still want to go all out, look into diamond-upgrade plans. Many retailers will discount a smaller, but better quality, diamond in a trade-up program. So in five or 10 years, you can upgrade your ring to a bigger diamond.
Know your diamond alternatives.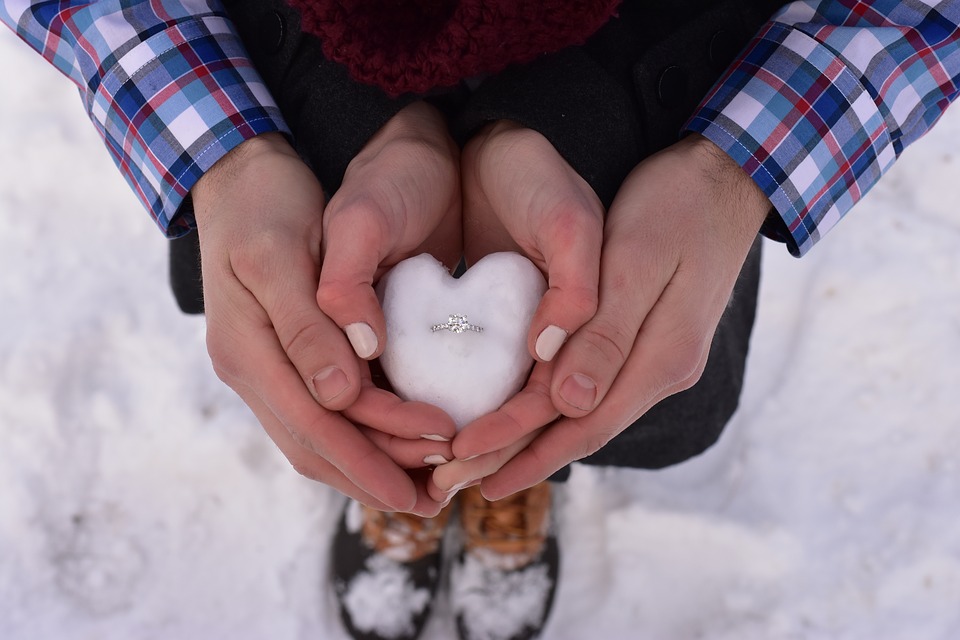 Man-made or lab-created diamonds can cost a lot less than mined diamonds, look exactly the same, are better for the environment, and don't make you complicit to child labor and slavery. Price-wise, the difference is staggering. You can expect a one-carat, traditionally-mined diamond to run around $5,800, while lab-created rocks of the same size go for less than $3,500.
Cubic zirconia and other clear stones get a bad rap because they scratch and can get dull, but one little-know diamond alternative is moissanite, a naturally occurring crystal that is almost as hard as a diamond, and has similar shine and sparkle. A one-carat moissanite ring clocks in at under $1,000, for comparison.
Learn the meaning of "diamond accented."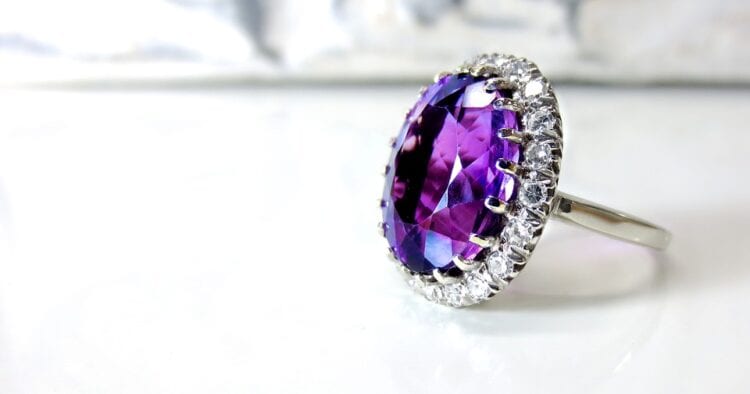 Ever wondered how some retailers can advertise diamond tennis bracelets for $30? The answer is simple: those bracelets are diamond accented, not totally adorned with diamonds. Some might include ONE diamond chip, while the rest of the stones are clear diamond alternatives. If the price seems too good to be true, make sure you are reading the product details. You don't want to invest in a diamond piece and find out it isn't actually made of diamonds. Shop discounted diamond pieces at Super Jeweler or Jewelry.com!
Check for certification.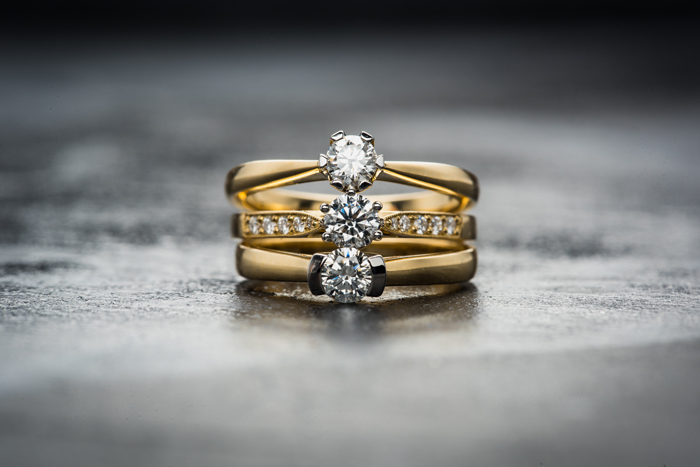 A certified diamond comes with a report by a team of geologists who evaluate the diamond's properties from all angles, and certification offers documented proof that your diamond is real and is qualified correctly. According to diamond retailer Blue Nile, "A completed certificate includes an analysis of the diamond's dimensions, clarity, color, polish, symmetry, and other characteristics. Many round diamonds will also include a cut grade on the report."
You can buy a lot of diamonds (especially online) that are not certified, but to protect yourself on a big investment, like an engagement ring, you should make sure your diamond is certified before you buy it. A good rule of thumb would be to make sure that your diamonds are certified if you are spending more than $1,000, or if the diamonds are a carat or more in weight. Look for diamonds certified by the Gemological Institute of America (GIA) or the American Gem Society Laboratories (AGS or AGSL). You will need this (and an appraisal) to get your jewelry insured.
Know the ring size.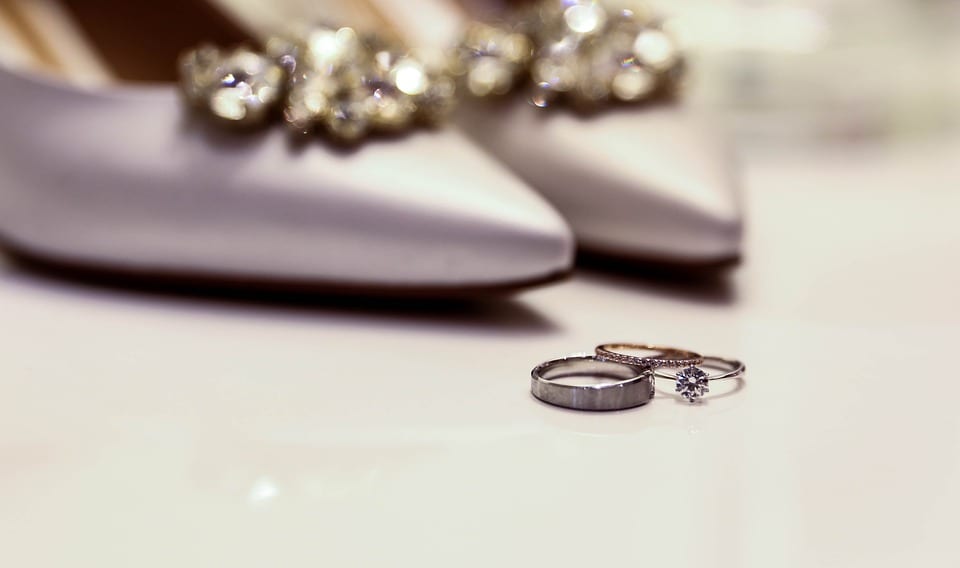 Ring size can affect the price of diamond bands. After all, a larger ring will need more diamonds to cover the surface than a smaller ring. If the band size is causing the price of your ring to soar, you can always consider adding a different stone to accent the diamonds, or choosing a ring that has diamonds only on the front, or the front two thirds of the ring, as this will keep the stones from being hit or dinged from the back during everyday wear.
Can you buy a diamond at a department store?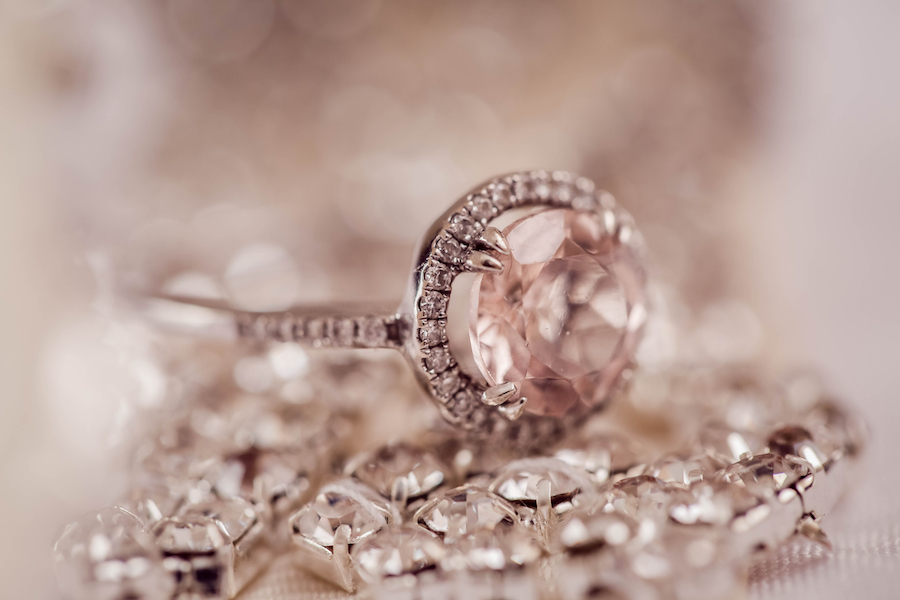 The short answer is yes, but do your research. Stores that sell diamonds should include information about the 4Cs, and whether or not their products are certified diamonds on their websites. Many, like Macy's, also offer jewelry protection plans, which you can purchase if you want. These are typically replacement plans and offer free cleaning and resetting. Some offer trade-up options. Before you spend the money on a protection plan, compare it to the cost of adding the jewelry to your homeowners or renters insurance. Remember, this is a big purchase! You'll want to insure it!
If you don't want to insure your jewelry through a current policy, a protection plan is worth the money – just read the fine print for any policy you choose. Does it cover loss? Theft? Be aware, since you will want the most broad coverage. Check out Macy's diamond page for some great sales, and Kohl's for more great deals.
If you are just starting to look, check out Blue Nile, where you can browse thousands of rings and also build your own, made-to-order ring from scratch. They have hundreds of thousands of different choices, so you can get a unique ring, within your budget.
What are your best diamond-buying tips? Let us know in the comments!
Related jewelry deals:
Related coupons: