How to Find Amazon Coupons and Save Money Shopping Online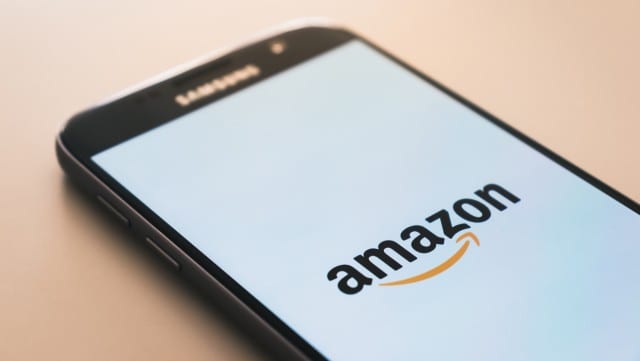 As one of the world's largest online retailers, shopping on Amazon is almost impossible to avoid – it's everywhere, it sells everything under the sun, and it's incredibly easy. Many of our readers ask, "Are there any coupons for Amazon?" and the answer is a resounding YES! Here's everything you need to know to find coupons and promotional codes for Amazon.
Where can I find Amazon coupons?
The first place to look for Amazon coupons is on Amazon itself. We'll be referring to this screenshot as we go: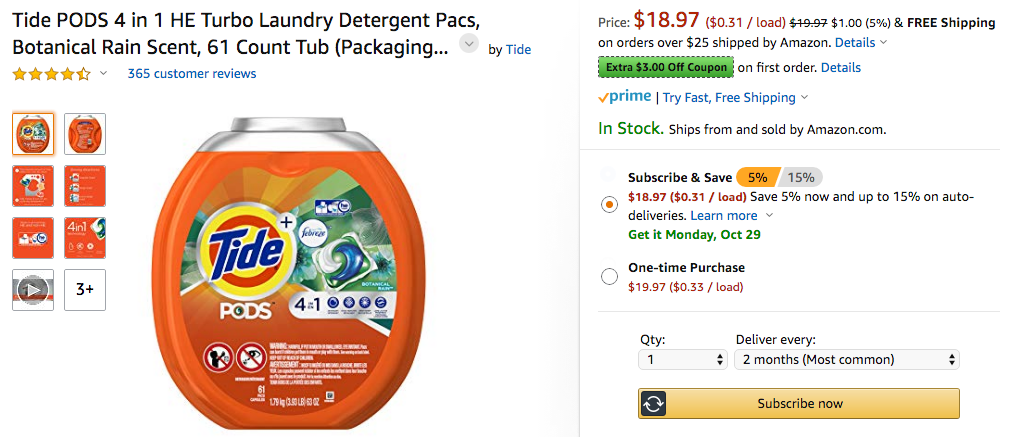 Clip instant coupons on Amazon.
Look for items that have instant coupons that you can "clip" and apply to your order. In the example above, the coupon is shown in green below the item's price. You'll click on that green coupon button to clip it. In this case, you would save an additional $3.
Use Subscribe & Save to unlock extra discounts.
If you're ordering a consumable item that you know you'll need to buy repeatedly, setting up a recurring Subscribe & Save order will shave 5% off your total. Set up five or more products on a monthly automatic delivery and the savings goes up to 15%.
Even better, Subscribe & Save stacks with instant coupon offers. One of our favorite Amazon shopping hacks is to clip the coupon, sign up for Subscribe & Save, and then cancel the recurring delivery once the order has shipped. Using this trick on the Tide Pods shown in our screenshot would reduce the price tag to $15.17.
Check Brad's Deals for Amazon coupons and deals.
In addition to the instant coupons and Subscribe & Save options shown on product pages, you'll also find the latest Amazon coupons and promo codes on Brad's Deals. Visit our Amazon coupons page, then click on the blue "reveal code" button to get the coupon code you'll need at checkout.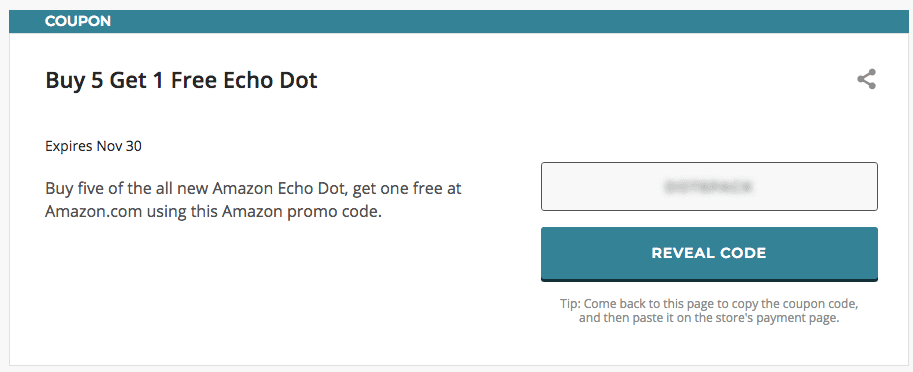 Brad's Deals also actively searches every day for the best deals on Amazon and posts them to our Amazon deals page. Here are some of our favorite deals on Amazon right now:
3pk Compression Socks $16 Shipped
41' Solar String Lights $21 Shipped
Front-Zip Sports Bra $18 Shipped
Wasn't that easy?