How to Buy a Stylish, Functional Wrist Watch (For Less!)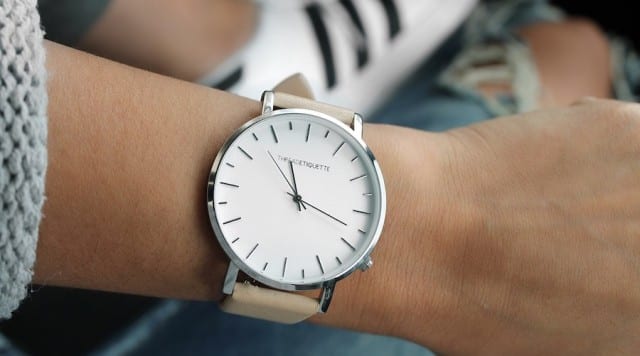 In the age of smartphones and fitness trackers, we always have the time on hand. But that doesn't mean the regular old wristwatch has gone out of style — far from it! For the modern man or woman, a nice wrist watch can be a fashionable accessory, a symbol of status, and a classy way to check the time while with polite company. After all, your boss your date, or your mom probably won't notice you glancing at your wrist, but you better believe she'll notice if you pick up your phone!
Know your budget.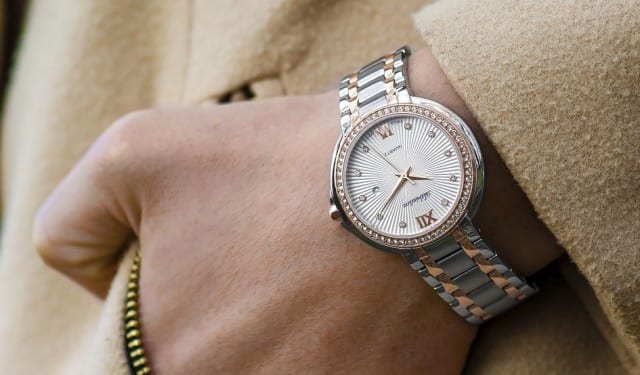 How much are you willing to spend? You can get watches for $10 or less or you can literally spend hundreds of thousands of dollars on a Rolex. If you can afford the latter, you probably don't need this guide! We actually see a lot of discounted designer watches from $75-$300, so figure out what you are willing to spend. This will help you narrow down your search.
Ask yourself what the watch is for.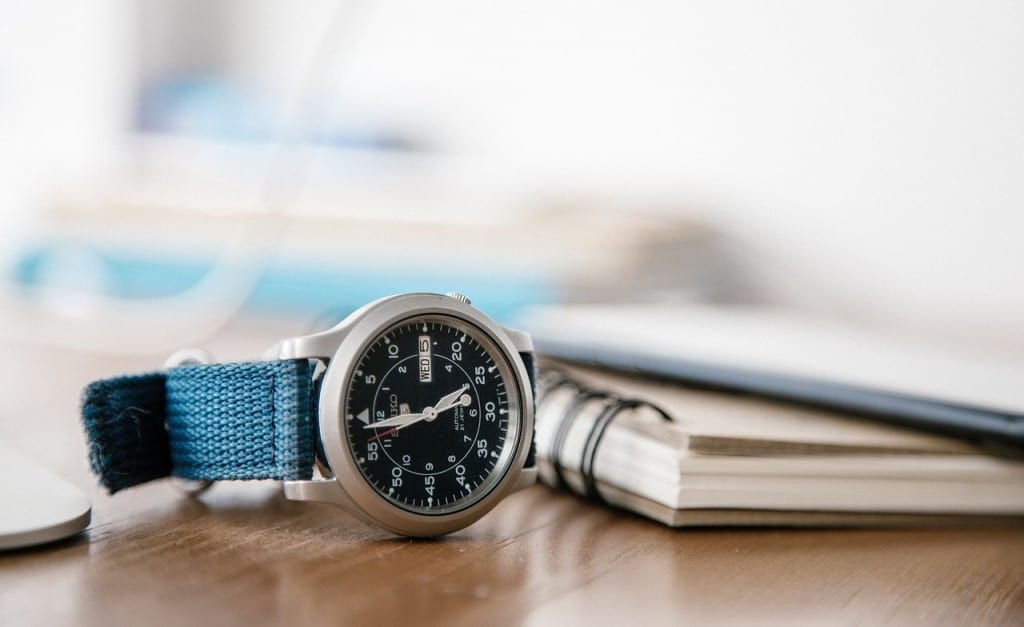 If your want a watch for fashion: You'll want to consider how it will pair with your style and wardrobe. Maybe a bangle watch will accent your bracelets, or a nice leather band will match your shoes. You can get a great fashion watch for under $150. Shop this Last Call sale on Michael Kors watches, or find Coach watches for less at Ashford.
We would be remiss not to mention size here, and we aren't referring to the band. Most watches have a case (that is, face) diameter of 34-44mm. But many people want either a small or very large case, so it's important to think of your wrist size and lifestyle here. A giant case may not, for example, look very classic with a traditional suit cuff, and a small case may be lost on a larger wrist.
A leather band is a classic choice, but there are also metal chain bands, rubber bands, silicone bands, canvas bands, and bangle bands. Choose what you like here, and what you will wear.
If you want this watch for function: Are you a swimmer? You need to make sure your watch is waterproof! You can easily find watches that can survive a deep sea dive, or which have been designed for aviation. Sure, all watches tell time, many do much more than that, and these have what are called "complications" —  stopwatch functions, calendars, alarms, lunar phases, and more.
Automatic watches, which every watch snob will insist on buying, are powered by the movement of the wearer, or by winding. Quartz watches tend to be less expensive, may be battery or solar powered and also tend to be more accurate.
If you want this watch as a status symbol: There will always be a market for high-end luxury watches like Rolex, Tag Heuer, Patek Philippe, Cartier, and Breitling, to name a few. But you can get a classic style from mid-tier brands like Movado, Edox, Seiko, Skagen, and Victorinox. Ashford and Jomashop as well!
Ready to buy a watch today?
We pulled together a great deals on watches from our site to help you see what kind of style you like, and to help you save a few dollars:
We found this classic Edox watch for just $149 shipped; perfect for the man who values classic, understated style: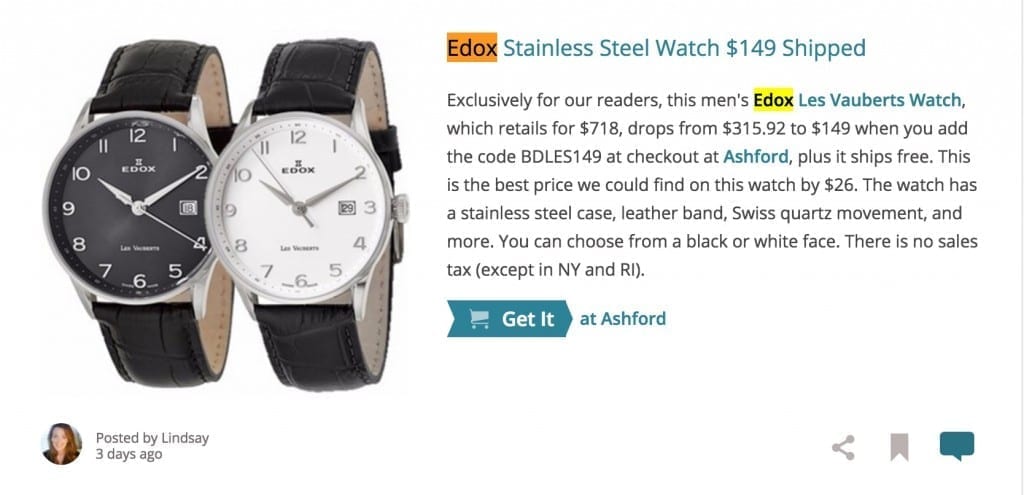 Check out this Michael Kors watch, which is a great example of some of the complications you can find on a watch: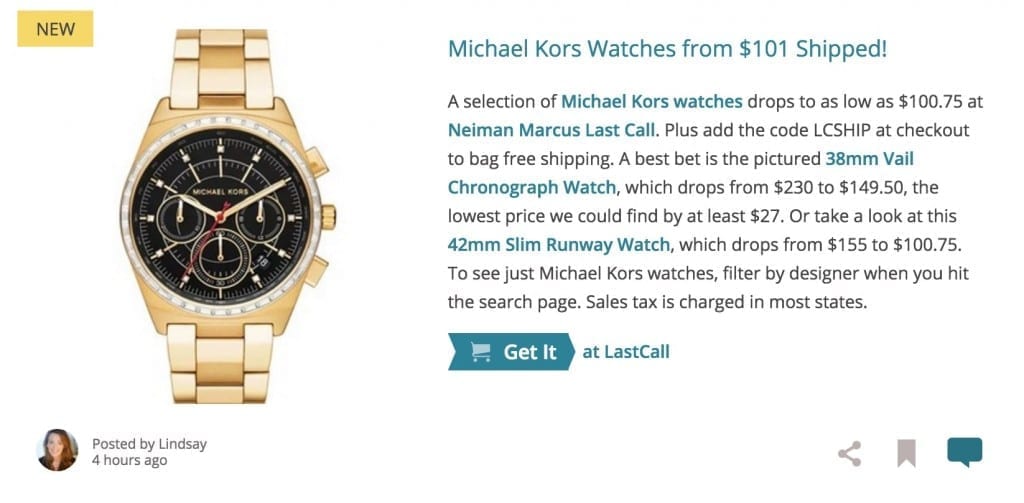 Here is an example of a women's dress watch with a small case: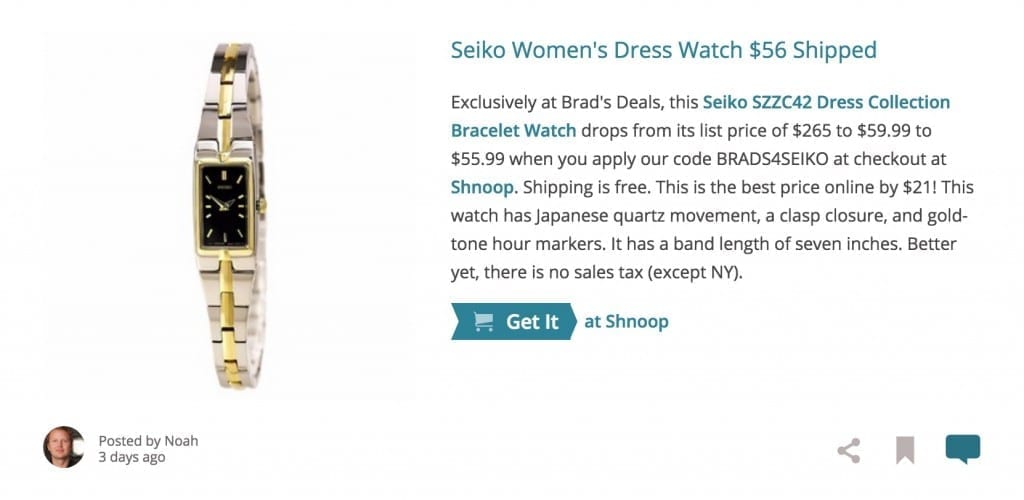 And here is a really low-end option: two watches for $20!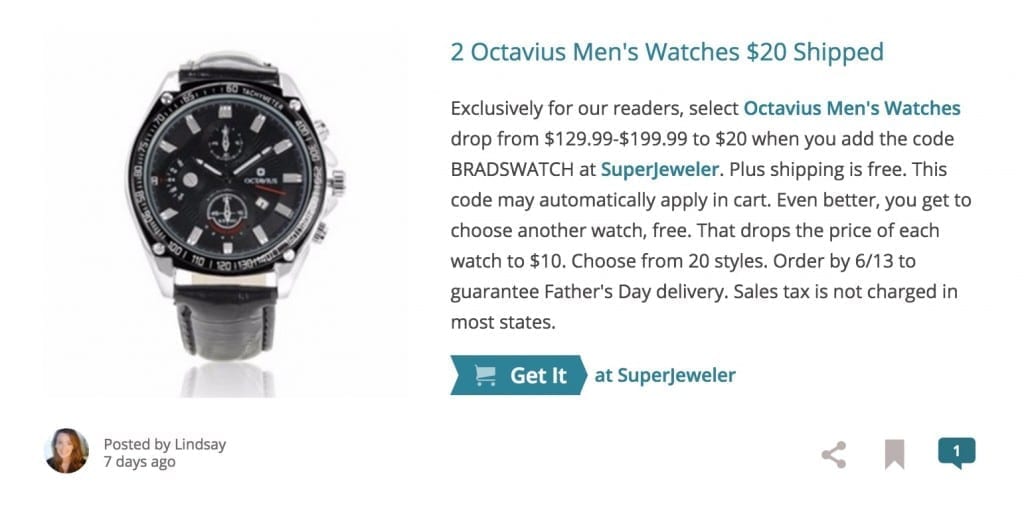 Watch buying can be a little intimidating at first, but as with most purchases, our advice is to choose what YOU love and will wear. That's always the best step to take if you want to be happy with any purchase.
What is your favorite way to save on watches? Let us know in the comments!