How To Get Free Airline Tickets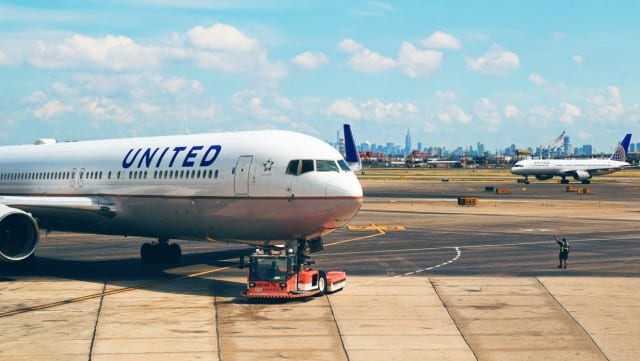 Editorial Disclaimer: Brad's Deals has partnered with CardRatings for our coverage of credit card products. Brad's Deals and CardRatings may receive a commission from card issuers. This content is not provided or commissioned by the issuer. Opinions expressed here are author's alone, not those of the issuer, and have not been reviewed, approved or otherwise endorsed by the issuer. This site may be compensated through the issuer's affiliate program. These user responses are not provided or commissioned by the bank advertiser. User responses have not been reviewed, approved or otherwise endorsed by the bank advertiser. It is not the bank advertiser's responsibility to ensure all posts and/or questions are answered. You can read our full advertiser disclosure:
click here
I've been using points and miles to fly around the world for over a decade now. There's nothing I love more than flying for (nearly) free. While points and miles are one strategy to get free flights, there are many other ways you can take to the skies for cheap! Note: Citi is a partner of Brad's Deals.
How to Get Free Airline Tickets
1. Points and Miles
We've written extensively on the best airline and travel credit cards, which depending on your spending habits can get you a free flight much quicker than earning miles by flying your preferred airline. Many programs, like Chase Ultimate Rewards, Citi ThankYou Points, American Express Membership Rewards, Capital One, and Marriott Bonvoy allow for points transfers directly to airline programs. Other credit cards, like the Wells Fargo Propel card, allow you to use points earned from spending for cash back or directly for flights. Either way, you're earning points or miles that get you a free flight. Note, if transferring points or miles to an airline program, you will be on the hook for taxes and possibly fuel surcharges.
2. Volunteer to Take a Later Flight
Airlines oversell their flights, since they assume most of the time, a few people are going to miss their flight for one reason or another. The problem that frequently occurs, however, is a flight checking in with more people than seats available. When this happens, the gate agent will ask for volunteers to give up their seat and make alternative flight arrangements. I've used this method to receive over $1,000 in future flight vouchers before, and accrued thousands more compensation over the years. Often, the next flight is only a few hours after your originally booked reservation. Pro tip: leverage your flexibility to confirm a first class seat if you can!
3. Service Interruptions
While delays and flight cancellations are absolutely annoying, my favorite words to hear from a gate agent are "mechanical delay." That means the airline likely will compensate you if your delay is substantial enough (2+ hours is my general guideline). Don't expect the airline to reach out to you automatically- fill out a customer service form on the airline's website, letting them know the situation. You'll likely be compensated in miles or vouchers, which can be used for a future flight. Seat back or wifi not working on your flight? That's worth complaining about, too. Recently, my in flight entertainment didn't work on an Alaska Airlines flight, and I was compensated $50 towards a future flight. Not too shabby!
4. Work for the Airline
Have some extra time for a part-time job? Become a customer service agent or bag handler for the airline. Many airlines have a low threshold for hours worked to qualify for flight benefits, which will allow you to travel standby for free.
5. Gifts
Have a birthday, graduation, or gift-giving holiday coming up? Ask for flight tickets instead of physical gifts. The "gift of travel" is a popular one nowadays, and the memories made will likely last longer than any physical item.
Do you have more ways you like to get free airline tickets? Let us know in the comments!
Related travel credit card deals:
Gold Delta SkyMiles® Credit Card: 60k Pts
Southwest Premier: 40,000 Points
Earn 70,000 AAdvantage Miles