How to Get Started with Points-Based Travel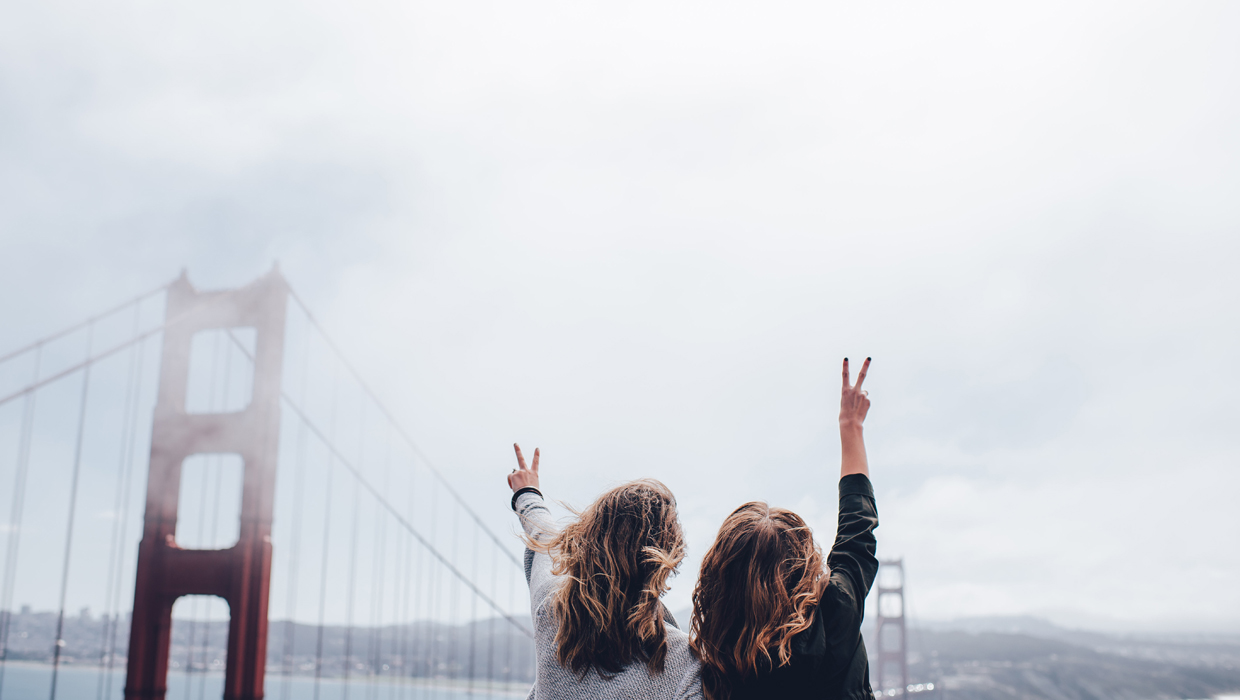 Editorial Disclaimer: Brad's Deals has partnered with CardRatings for our coverage of credit card products. Brad's Deals and CardRatings may receive a commission from card issuers. This content is not provided or commissioned by the issuer. Opinions expressed here are author's alone, not those of the issuer, and have not been reviewed, approved or otherwise endorsed by the issuer. This site may be compensated through the issuer's affiliate program. These user responses are not provided or commissioned by the bank advertiser. User responses have not been reviewed, approved or otherwise endorsed by the bank advertiser. It is not the bank advertiser's responsibility to ensure all posts and/or questions are answered. You can read our full advertiser disclosure:
click here
I am not an elite travel hacker. I don't have millions of miles. I have neither the patience, the will, nor the credit score needed to deploy the credit card churning strategies that many budget travel experts document in such mind-blowing detail that it seems like you'd need an Accounting degree to keep it all straight. I'm a reasonably average woman who likes to travel, and prefers to do so inexpensively. Here's how I do it. 
In fact, I'm a superbly average consumer, complete with eternal student loan payments, some lingering credit card debt from my younger-and-stupider days that I'm making good progress on paying off, and a good (though not excellent) credit score. I pay city-priced rent, but my car is paid off. I'm also single and childless, which is either an advantage or a disadvantage, depending on the situation.
I also feel like it's important to acknowledge this up front: Mine is not a Instagram-ready story of "How I paid off a zillion dollars in debt on $30,000/year in NYC" which usually reveals that the author got free room and board plus an allowance from their rich family (can that genre please just die already?) but my single, kid-free lifestyle has a particular mix of financial advantages and schedule flexibility that goes a long way to enabling my travel habit. My shoes won't fit everyone, and that's okay.
Anyway, that all boils down to having the time and enough financial security to travel occasionally, but not so much that I take the time and expense of it for granted. Travel is still an aspirational expense in my world, and if that sounds familiar, then this is for you. If you're not worried about lounge access, have never flown to Dubai for the weekend just because, or have no idea if you've ever had a single air mile in your name, this is a decent place to start.
Get a credit card that earns points towards travel.
I never said that credit cards weren't going to be a part of this, stop looking at me like that. The ugly truth is that air miles are inexorably tied to credit cards. But you don't need a bajillion cards. You only need one to get started. While most airlines and hotels have branded credit cards, our travel expert Mark Jackson prefers credit cards that earn points that aren't attached to any particular frequent traveler program, like Chase Ultimate Rewards.
Look for sign-up bonuses when choosing your card. Many cards will offer a bonus that's equivalent to a free round trip ticket. Be sure to read the conditions, too. It's not unusual for a credit card to require that you spend a certain amount within the first month or two in order to qualify for the bonus miles, but some are as easy as treating yourself to some french fries – which is exactly what I did recently to get enough miles for free airfare to Argentina. More on that below.
Sapphire Preferred® Credit Card
A quick word about interest rates – I personally do not worry much about interest rates for this "daily spending" credit card because, as I'll go into in this next section, the whole idea is to pay them off immediately so that interest doesn't get much opportunity to accrue in the first place. But of course, given a choice, I'd always choose a lower rate.
Pay for literally everything with that credit card.
I was young and stupid with my credit cards once upon a time, so I know some readers will instinctively recoil at this advice. The key here is to spend as though it's your debit card. Keep tabs on your balance and never let it exceed what you can comfortably write a check for right this minute. I pay off the entire balance of my points credit card at least twice per month – every time I get a paycheck. Every time I pay bills. Every time I think about it. The longer that balance sits unpaid, the more I'm going to pay in interest, and I'd really rather not do that.
Circling back to the sign-up bonuses I mentioned above – if you're using your card for daily spending, it's not going to be so hard as you think to hit a bonus threshold.
Buying points is not always a terrible idea.
If you need to book a hotel or airfare right now but your point balance falls just short, go ahead and top off your account by buying some miles directly from the airline. Put it on your points-earning credit card to double dip on the purchase. I've done this a few times, whenever the math shows that buying the miles is less expensive than buying a full-price fare.
Literally, that's it. Pick a card, use it like a debit card, collect all the points. Top off your points if you're close to a free ticket or stay and need it right away. Enjoy bargain travel.
Related articles: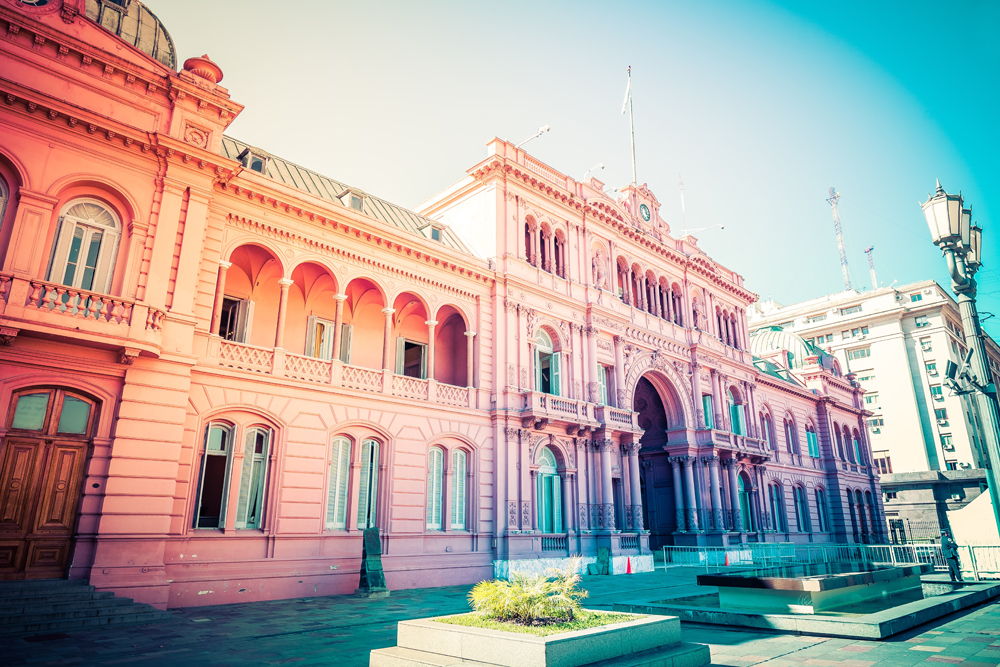 Putting it all together: My $300 trip to Argentina
Okay, so, using the method above, I had accumulated about 20,000 air miles.
Separately, I wanted to get a chip-and-pin credit card specifically to use as a backup when traveling abroad. When I started looking around for a chip-and-pin credit card, I found one that just happened to come with a 40,000 mile signup bonus. Combined with my existing balance, that added up to a free flight to pretty much anywhere in the world.
Well, if I had a free flight to anywhere, then I was going to make it count! Round trip airfare to Buenos Aires typically runs about $1,000, give or take, definitely more than I'd be willing to pay for a flight out of pocket. I still had to pay for my accommodations, but American dollars stretch pretty far in Argentina right now, so a week in a gorgeous Airbnb loft with a balcony located in a trendy barrio cost a little less than $300.
Honestly, the signup bonus on the second card is why I could go on such a big trip for so little, but even if I hadn't, then I'd still have earned enough points to fly Chicago to Ft. Myers in February. Argentina is a pretty spectacular result, but seeing family in Florida for free is also pretty great, and it more or less came down to nothing more than switching the card I used for my normal daily spending. I'm not spending any more money than normal, and I'm still making great progress paying off my debt balances. If a non-elite like me can do it, so can you!
Related travel credit cards: