How to Go to a Wedding Without Going Broke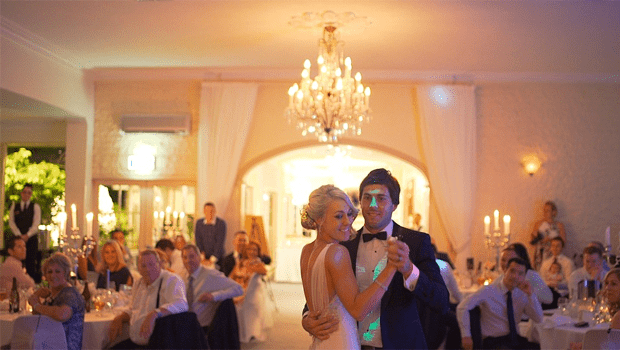 Weddings aren't just expensive for the bride and groom. The average wedding guest spends a whopping $592 on the day, according to an American Express study. That amount will increase greatly if you're part of the bridal party or traveling for the wedding. But before you start checking "no" to your invites or spending too much, here are some ways to save money as a wedding guest.
In general...
Shop the registry early. Check out the registry ASAP to get an ample selection with varying prices so you're not stuck with the most expensive options.
Look at the registry – but buy from somewhere else. Now that you know what's on the registry, compare prices at other stores before you make the purchase. A great example of this is nearly any model of KitchenAid mixer. They're a popular item on registries from places like Bed Bath and Beyond or Target, but those are actually two of the worst possible stores to buy them from! On the other hand, you can almost always find deals on KitchenAid mixers at any number of other online merchants. If possible, once you buy it from a different store, go to the registry to mark it as fulfilled to avoid double buys.
Mix and match registry and non-registry. Buy an item from the registry that can go along with something you can get a deal on or find for little cost. For example, buy the wine glasses from the registry, and throw in a bottle of wine. With towels, purchase bath soaps and a candle. To go along with the coffee mugs, throw in coffee.

Do a group gift. Split the cost of a larger gift with a group of friends to lesson the blow. Put it on a credit card that earns cash back rewards, collect their share to immediately pay off the balance, and you get to collect the cash back bonus.
Find the deal. Many of the most popular stores people register for – Crate & Barrel, Bed Bath & Beyond, and Kohl's– offer coupons on Brad's Deals. If we don't have any posted, many merchants will send you a coupon for entering your e-mail on the website to receive coupons and promotions.
Rent your dress. Opt to rent your dress instead of buying a brand new one. Websites such as Rent The Runway let you rent designer dresses and accessories for a fraction of the price. We put together a few of our favorite rentals for this summer.
If you're in the bridal party…
Buy your bridesmaid dress used. The biggest lie in the wedding industry is that you will wear your bridesmaid dress again. Bridesmaid Trade and Tradesy sell used bridesmaid dresses from popular stores such as  David's Bridal and J. Crew. Plus, enter your e-mail at Tradesy to get $20 off any purchase of $200 or more.
Be an active part of the planning process. As a bridesmaid, chances are you'll have the opportunity to give input. If the bride gives you an idea of what she's looking for with the bridesmaid dresses or shoes, send over suggestions. You'll be helping her out while being able to keep your budget in mind. The same is true for planning the shower, bachelorette, or engagement party. If the bridesmaids are throwing these events, come prepared with less expensive (but still fun!) suggestions. The same goes for groomsman and the bachelor party.
If it's a destination wedding…
Find the best airline credit card deal. Fly to the wedding for free. We've put together a collection of the best credit cards for travel rewards, all great options for those hitting the airport soon. Purchase something you'd normally pay cash for, and pay the entire balance to avoid debt accumulating.
Get the best hotel rate. Just because the bride and groom say you're getting the room at a special rate doesn't necessarily mean it's the best rate in the area. Compare prices on hotel deal websites plus call the hotel directly to see if they could do better.
Stay at a different hotel. Break the mold, and stay at a nearby hotel that has a better rate or one that you're an active reward member with.