How To Lower Your Electric Bill Without Unplugging Anything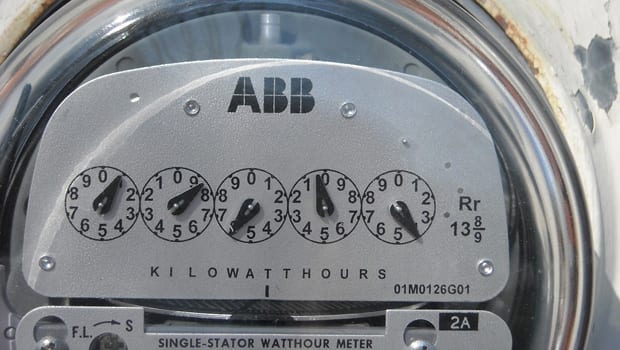 Did you cringe at the thought of your electric bill every time you ran your air conditioner this summer? Are you dreading your winter heating bills? If so, then this post is for you.
I had no idea what alternative energy suppliers were or how they worked until just a few months ago. Up to the point when I switched, I associated the idea with the rather scammy guys who would show up every so often in my apartment building's stairwell claiming they could lower my power bills if only they could see a copy of my most recent bill. Yeah, not happening buddy.
But then I had an encounter with my power company that left me so hopping mad that I found myself searching online to figure out if I had any kind of choice at all for dumping them once and for all. And the answer is a big fat YES! Consumers in many states, mostly in the Northeast and Midwest, have a choice when it comes to who supplies their energy, and those alternative suppliers often charge much less than your default power company does.
First, an important note about deregulation.
To take advantage of alternative energy suppliers, you must live in a deregulated state. There's no single good place to check if it's an option for you, and many of the lists out there are badly outdated, but I can pass along a few tips for figuring it out. If you live in Illinois or Texas, Power2Switch makes it easy to check which companies service your community. If you're in the northeast, your chances are excellent. The Midwest is more of a toss up. Most Westerns states once were deregulated but suspended their programs after an energy shortage caused open market prices to spike. Most of the south remains regulated as well. The best information is available when you plug "[your state] energy deregulation" into your favorite search engine.
Not in a deregulated state? Your electric bill can still work for you. Skip ahead to the last section of this post to learn how.
Understand your power bill.
The first step to understanding how alternative energy suppliers work is to understand your electric bill. If you take a close look, you'll see that the charges are broken out into two categories: supply and delivery. These line items are charged at different rates. Chances are pretty good that you won't be able to change who delivers your electricity. Unfortunately for me, that means that I do still have to deal with my old power company on some level. However, you can change who supplies your electricity, and that's where you can switch to save.
Still confused? Let's say that there's only one grocery store where you live, and it carries a popular brand of soda pop. But then the market starts carrying a second brand that's cheaper but tastes exactly the same. So what do you do? Chances are good that you just switch to the cheaper brand. Alternative energy suppliers work just like that - you can't change the store since it's the only game in town, but you can change the brand you buy.
Compare the supply cost per kWh.
In Illinois, we have the Citizens Utility Board (CUB) which keeps track of what everyone is charging in a rather handy table. For example, in Chicago the default power company is ComEd, and they are currently charging 6.932 cents per kilowatt hour (kWh) to supply energy to its customers' homes.  If you used 1,000 kWh last month, that's a supply charge of $69.32. By contrast, you can get a rate as low as 5.75 cents per kWh from Hope Energy, which would come out to $57.50, a savings of $11.82 over ComEd. Over the course of a year, you could be saving more than $140.
Some suppliers charge more, some less. Some rates are variable and some are fixed. And you can even find suppliers that promise 100% green energy, though those don't tend to save the consumer very much money. Of course, if climate change is an issue close to your heart, then the added cost may be well worth it.
Look for rebates.
Many alternative electricity suppliers will offer rebates to new customers. For example, Spark Energy is currently offering a $150 Visa gift card for signing up. When I made the switch, I chose a supplier that would give me a $75 Visa gift card as a welcome gift. Not only am I keeping more cash in my pocket every month with a lower electric bill, but I have an extra $75. It's hard to argue with free money!
Beware of contract terms and cancellation fees.
As with all good things in life, there is often a catch. It's not uncommon that a supplier will require that you commit to a 6 or 12 month contract, and the cancellation fees can be steep . The two I saw most often in my research were a flat fee of $50-$150 or $10 for every month left on your contract . If you know that you're not moving in the next year, this may not be such a big deal (it wasn't for me). Also, most suppliers with cancellation fees give you a 3 month opt out period. So if you're not happy with the switch, cancel within 90 days and you won't have to choose between coughing up a cancellation fee or being locked into a year-long contract.
Not deregulated? Not a problem!
This sounds counterintuitive, but if you're in the habit of paying off your cards every month, then there's no reason in the world why you shouldn't be paying your monthly energy bill with your credit card. Taking advantage of the opportunity to rack up your favorite reward points can certainly take the edge off your bill, especially when you're stuck with your supplier. Use the American Express Starwood Card to collect Starpoints points for a dream vacation to Paris just for paying your electric bill. Cash back cards are also a great option. The Chase Freedom Card gives 1% cash back on everything, and 5% back on select categories on a rotating basis. Rewards almost make you feel good about running the air conditioner!
Do you have any tips or tricks to share for saving on your energy bill? Tell us in the comments!