How to Make Moving on a Budget Quick and Easy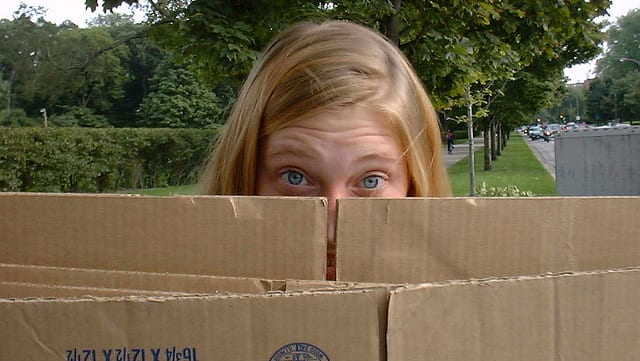 Let's just be honest. Moving is a huge pain. Chances are you're excited to settle into your new place, but the thought of the actual moving part makes you queasy. We understand. Here are our tips to make your move as smooth and affordable as possible!
1. Organize, organize, organize! The first step to ensuring your move is stress-free is organization. Pack everything before your moving day, if not well before, in proper supplies. Bubble wrap the breakables and make sure that box can actually support all of your dumbbells. The next step is to label everything. There's nothing worse than starting to unpack a box in the wrong room. Whether it's color coding boxes or drawing each item on the outside of the box, choose a system and stick with it.
2. Snag Cheap Moving Boxes. If you're a recycler, then finding used moving boxes is the best option. You can get moving boxes just about anywhere, and they might end up costing you nothing! Look on websites like Craigslist.com. You'd be surprised how many people took good care of their boxes and simply want to recycle them by giving them away. Do you work in a large office? If your office gets supplies or the building gets a lot of deliveries, ask to take home the empty boxes. Same goes with large restaurants (think McDonalds and Starbucks) and retailers. You'll rarely get no for an answer.
3. Choosing the Right Moving Truck. If you're renting a truck to move yourself, make sure you shop around for the best deals. Budget Truck Rental (get 20% off your rental here) and U-Haul are the most common, but look for smaller companies in your city as well. Don't forget to beware of hidden fees. A lot of the same rules apply for renting a car, so check those out here.
4. Choosing the Right Moving Company. If you're going to hire movers, make sure you do your research and read reviews (a great place to turn is Angie's List). SomeSpeedyMover might be the cheapest, but they might also steal your stuff. Get a written contract with prices before you decide anything. All interstate moving companies must be licensed by the federal government and are assigned a motor carrier number you can verify on the Federal Motor Carrier Safety Association's website, www.protectyourmove.gov.
Happy National Moving Month BradsDeals readers! Do you have more tips to save on moving costs? Let us know in the comments below!
Want more tips like these? Sign up for Brad's Daily Alerts today to get the best daily deals delivered to your inbox!
Cover photo: t whalen / Flickr