8 Ways Money-Savvy Women Can Boost Their Salaries & Careers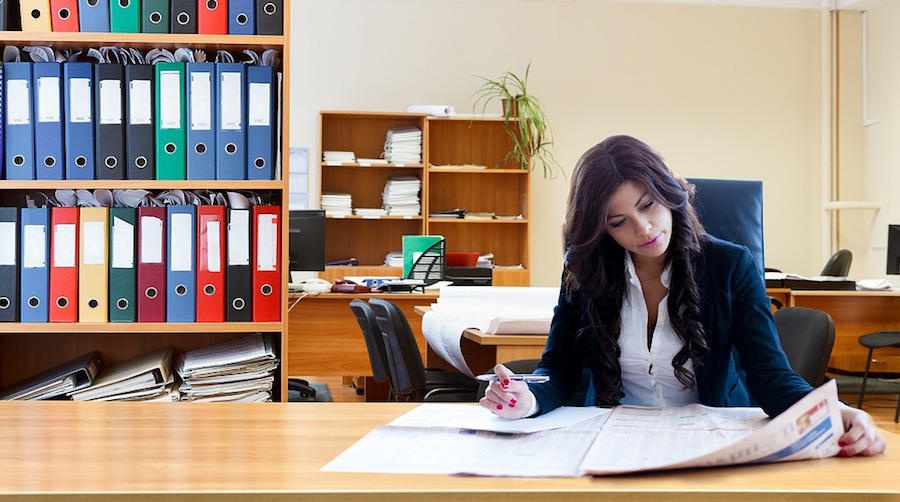 When you're offered a new job, there's one thing you can do before accepting that can really help you in the long run: negotiate your base salary. Asking for more money upfront is always a good idea, as long as you approach it tactfully.
Women especially are hurt by not doing this. A recent study found that only seven percent of women attempt to negotiate a higher starting salary, compared with 57 percent of men. Making an extra $2,000 a year might not seem like a lot at first, but think about it over time. Each salary-based bonus or merit increase adds up over the years, and of course, the lower your starting salary, the longer it will take to reach those higher income brackets. Your peers who negotiated higher salaries will end up making much more than you after a few years. This is why some experts postulate the gender wage gap is partially due to the fact that so few women negotiate their base salaries.
We don't negotiate a lot in our culture, but fortunately, it is a skill you can learn. In honor of International Women's Day, we complied a few ways to get into the negotiating mindset, and build your career goals from the ground up.
Know your worth.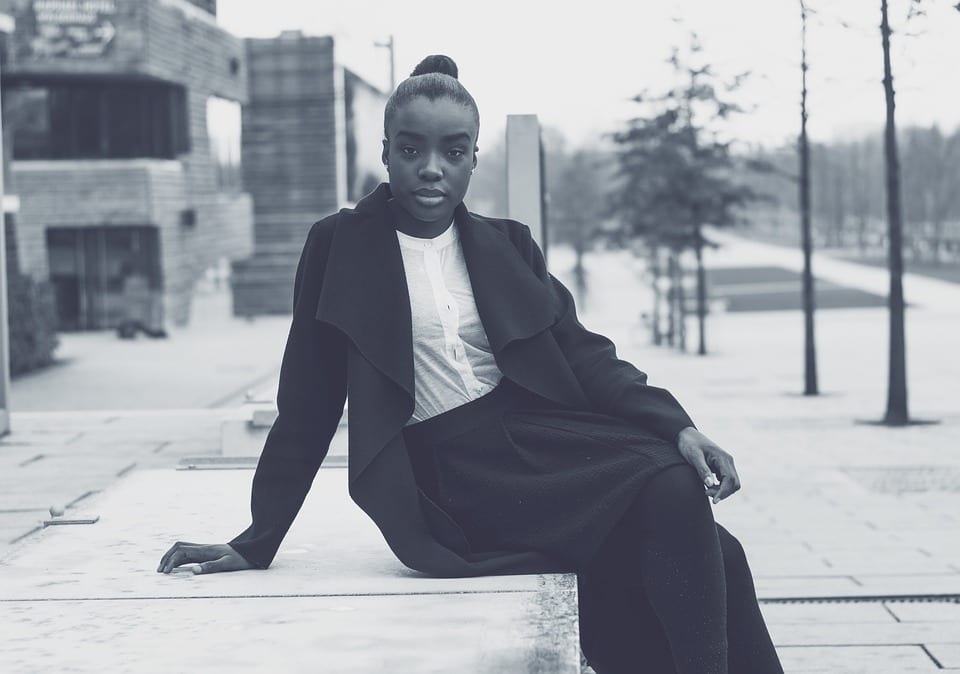 What do your peers make? This can be murky territory, given the fact that many companies make employees sign non-disclosure salary agreements. Thankfully, there are now resources like GlassDoor, Comparably and PayScale, which can give you an idea of what other employees with similar experience are making at entry-level jobs and beyond. Take advantage of this information! It's reported that women have lower expectations when it comes to salary than men do. Being armed with the correct information can help you look for the right jobs, before you even start interviewing.
It's also important to note that legally, even companies that make employees sign non-disclosure salary agreements cannot prevent you from discussing your salary with other employees. If you have friends within your company who you are comfortable talking about the (often uncomfortable) subject of wages with, do it! Employers often want these subjects to be taboo, so their employees won't band together and demand fair treatment. Knowledge is power: seek it out!
Be grateful — but not too grateful.
Interviewing for a new job can be a slow, arduous process. It's easy to get discouraged, and to immediately jump at any job you're offered. Yes, it's good to be grateful, but try not to fall into the gratitude trap. Remember that you don't have to accept the first offer you receive, especially if it doesn't feel right and doesn't offer enough money. You can always use these first job offers as feathers in your cap that prove you are likable and needed in the workforce. These offers will give you the momentum you need to get even better at interviewing and punching up your resume.
Be positive.
Congratulations! You've been offered that job you interviewed for three times. You receive a phone call or email from HR detailing your offer and you're crestfallen — they're not offering nearly as much as you expected.
Instead of jotting back, "Actually, I was expecting more and I was paid more at my last position," which reads as a little snotty, try something like: "I am so excited about this position and for the opportunity to work with you. I really enjoyed our meetings, and I'd like to join the team. Is there any way you can go a bit higher with the starting salary? I need a little bit more to justify leaving my current position."
Start positive to show that you appreciate the offer, and stay in the interviewing mind frame of up-selling yourself, then politely make your ask.
Be realistic.
Let's say the job offers $35,000 to start. Don't come back and ask for $50,000 — that's asking for 30 percent more, which is a heck of a lot. If you actually want the job, asking for more like $40,000 will get you somewhere. If $50,000 is the average salary for the job and your experience level and you're married to that number, you're probably better off looking elsewhere.
Use communal language.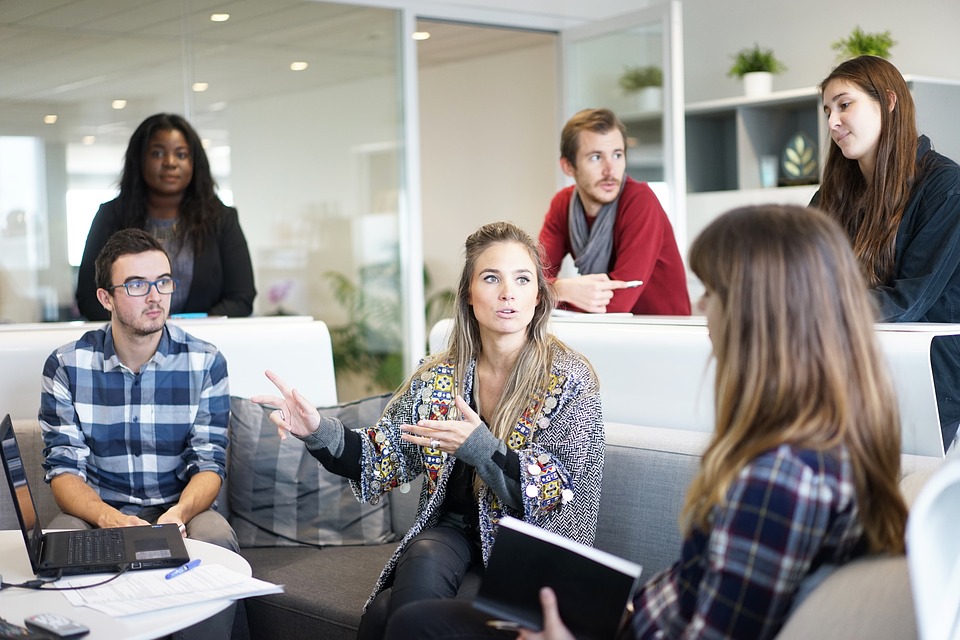 Don't just talk about your skills and the ways in which you will be an asset to the company, also focus on how your work affects the company and their goals. What can you do for the company, and how will your specific skill-set help the company moving forward?
Frame your increased starting salary as a win-win for everyone by focusing on the way your competencies will affect the team. "I would love to take the job and help you increase both productivity and company morale, like we talked about at the interview. I'd love the chance to help you implement these new strategies, so that everyone is happier and more productive at work."
Ask for perks instead of cash.
Denied the salary increase? You can also ask for other perks that might make the job more attractive to you, like more work-from-home time, a higher 401k match, transit benefits, a relocation package, or the ability to bring your dog to the office.
---
Related Article: The Best Business Credit Cards
---
Be proactive.
If you get a no, ask how the pay structure works and when raises are offered. Again, focus on your value when you ask the question: "If I prove my value, are there opportunities for raises in the future? How is that generally structured?"
Become your own boss.
Female entrepreneurs are currently underrepresented in our society, but that's slowly changing. Women now make up more than 40 percent of the new entrepreneurs in the U.S., and if you're ready to take the next step in your career, why not bump up that percentage another notch?
Not sure where to start? Check out the business incubators and accelerators for female entrepreneurs in your area, they're a lot more common than you think. In fact, we have one of our own right here at Brad's Deals. Our Women's Tech Accelerator started up in 2016, and since then has helped three female-led tech companies get off the ground.
We outfit selected startups with indispensable resources like office space, phones, broadband internet, and meeting rooms at our headquarters in downtown Chicago. Startup teams also have access to all of the in-house experts here at Brad's Deals. Our company is filled with some of the tech industry's best minds, and with experts on everything from web and app development to accounting and finance working side by side the startup team, we use our team's knowledge to empower a new generation of female-led businesses to flourish.
Applications for our next WIT cohort open on June 15, 2017. If you'd like to be a part of it, check out our program FAQ, and start drafting your application now!
What are your best tips for proving your worth in the workplace? Let us know in the comments!