5 Gimmick-Free Tips to Banish Your Credit Card Debt for Good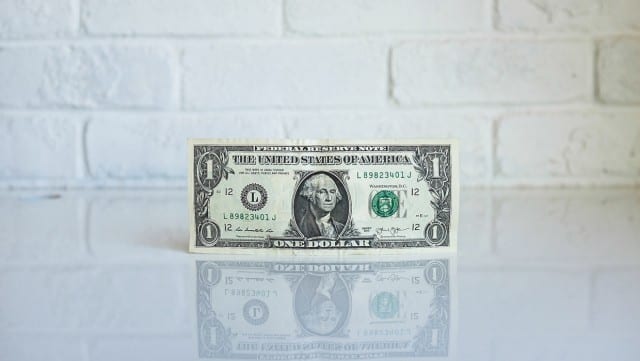 Editorial Disclaimer: Brad's Deals has partnered with CardRatings for our coverage of credit card products. Brad's Deals and CardRatings may receive a commission from card issuers. This content is not provided or commissioned by the issuer. Opinions expressed here are author's alone, not those of the issuer, and have not been reviewed, approved or otherwise endorsed by the issuer. This site may be compensated through the issuer's affiliate program. These user responses are not provided or commissioned by the bank advertiser. User responses have not been reviewed, approved or otherwise endorsed by the bank advertiser. It is not the bank advertiser's responsibility to ensure all posts and/or questions are answered. You can read our full advertiser disclosure:
click here
Last year, Americans who took on debt during the holidays took on an average of $1,054 in credit card debt when holiday shopping. Additionally, 65% of Americans who went into debt over the 2016 holiday season did so unexpectedly. Were you one of them?
If you accrued credit card debt over the holidays, you're in the right place. In this article, we'll give you a few tips on how to avoid digging yourself deeper into debt, pay down your current debt, and do so while paying minimal interest.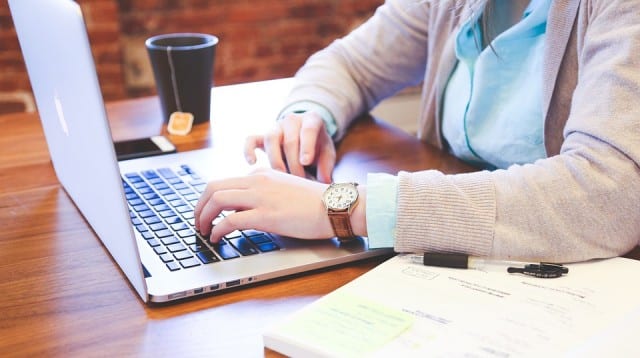 Step one: get organized
You need to take control of your finances before you can start paying down your debts. Start by organizing your debts, savings, and account balances in one place. This lets you see exactly how much you owe at a glance, giving you a big picture look at your debt. You can use a spreadsheet or financial tracking app like Mint to do this.
Dive deeper and add your interest rates and projected monthly payments to your spreadsheet. This gives you a look at how much interest you'll end up paying, ensuring you're not met with any surprises when your statement closes.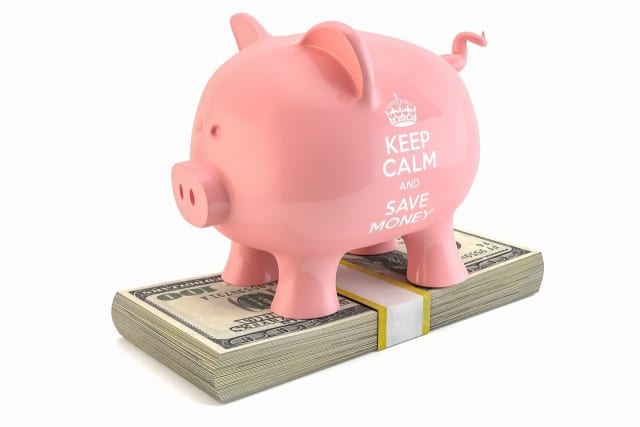 Put a savings plan in place.
Prevent yourself from going deeper in debt by making a budget. There are many budgeting methods you can use to stay on track–one of the more straightforward methods is the "bucket method". Using this method, give yourself a certain amount of money to spend on every category of expense you have. Say, $50 for bus tickets, $500 for groceries, and $1,000 for rent. Save the remaining money or use it to pay down debts at the end of each month.
Keep using the financial spreadsheet or finance app you set up at the beginning of this article too. Log all of your expenses and tag them by category. This gives you real-time access to your spending and lets you keep up-to-date with how much money is left in each "bucket".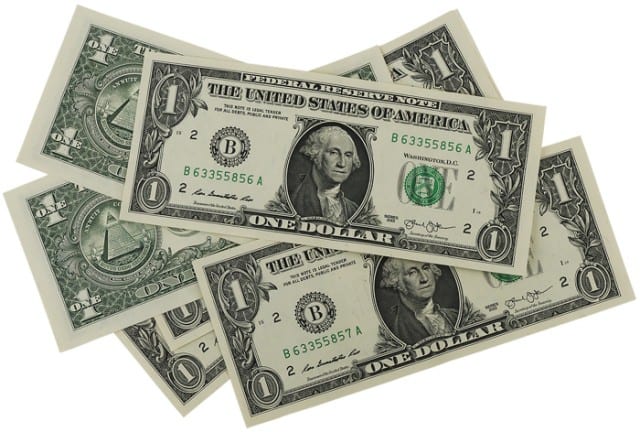 How should you save?
Quick note on savings: your first order of action should be to have an emergency fund in place. This is generally thought of as enough money to cover your basic living expenses for two to three months in case of financial emergency. For bonus points, put your emergency fund in a savings account that isn't linked to your checking account to ensure that you don't pull from it.
After making an emergency fund, pay down your high interest debts before working to fund a savings or investment account. The money you'll pay in interest fees will greatly overpower the amount of interest you may earn in a savings account.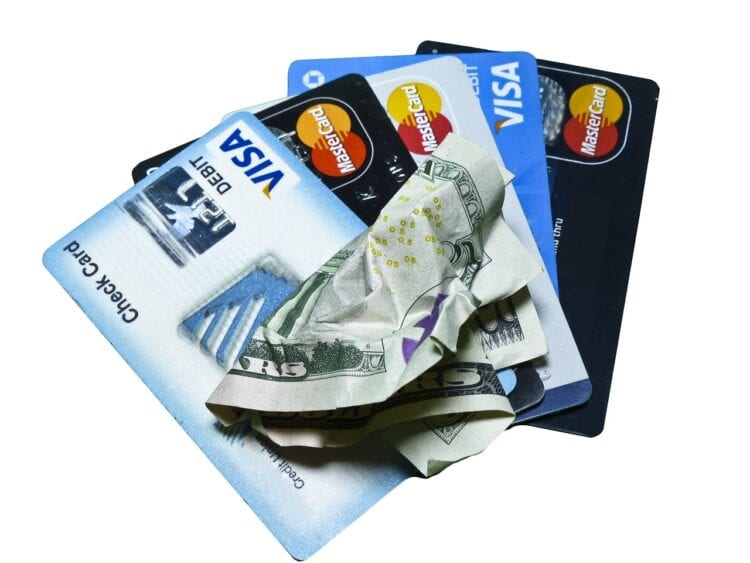 Pay down as much debt as possible.
Now that you know your financial situation, it's time to start paying down your credit card debt. It's in your best interest to pay down your debts as quickly as you can. This prevents your interest from continuing to grow and will even help improve your credit score by reducing your overall credit utilization (debt to available credit ratio).
For example, if you have $1,000 in credit card debt at an APR of 15.5% and made only the minimum payment of $35 per month, it would take 36 months to pay down your holiday debt. Additionally, interest charges would amount to a whopping $256. If you paid $400 a month, it would take just three months and cost $24 in interest.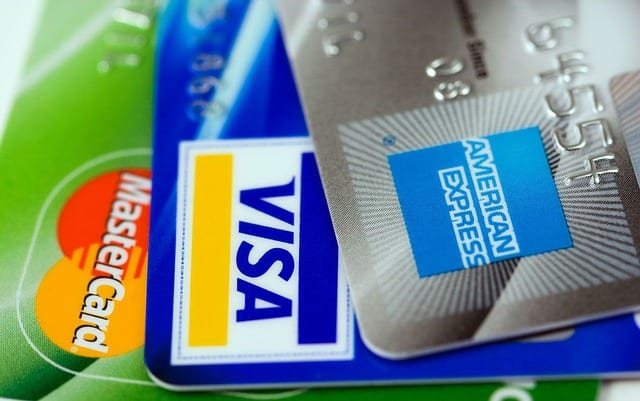 Consider opening a balance transfer credit card.
Consider moving your balance to a balance transfer credit card if you can't pay down your debts in a short period of time. Balance transfers are when you move credit card debt from one card to another. Many balance transfer cards offer a 0% interest promotional period that can last anywhere from 12 to 24 months. This gives you a period of time to pay down your balance without accruing more interest.
Moving your balance isn't free though. Most balance transfer cards charge 1% to 3% of the total balance transferred. Make sure to pay down your balance before the end of your interest-free promotional period. If you don't, the remaining balance is subject to the APR you were initially approved for.
If you have debt across multiple credit cards, you can consolidate the debts to a single balance transfer card. This makes paying the debts cheaper and more convenient as you have a single credit card to pay down with no interest.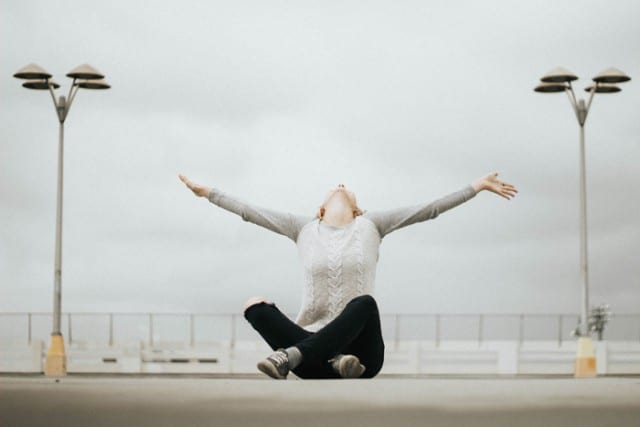 Enjoy living debt free!
Next holiday season, make sure to work your holiday shopping into your newly made budget. This will help you save money and avoid the Blue Monday stress come next January.