How to Save Money on Diapers and Formula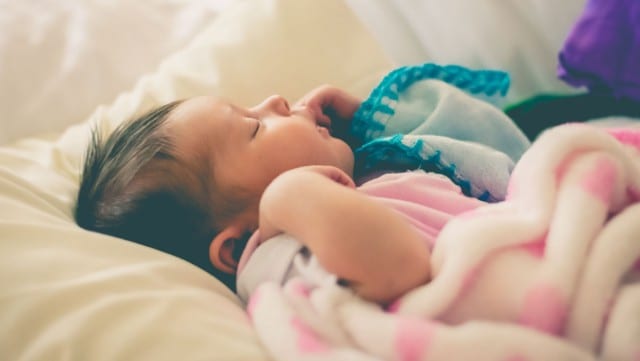 Few things are more important than keeping your little one fed, happy, and comfortable. But diapers and baby formula can cost you a pretty penny in addition to all of the other costs of raising a child. Diapers run between $30-$60 per month, and powdered formula can cost up to $150 per month. And while some brands are cheaper than others, many babies have sensitivities that require specific products. 
Thankfully, there are a number of ways for parents to save money on diapers and formula, from strategically choosing when and where to shop to knowing how to use coupons and maximize rewards.
10 Ways to Save Money on Diapers and Formula
Take Advantage of Free Samples
You can request free samples of diapers or formula every time you go to your Pediatrician. You should also register with all of the major diaper companies online, since this will get you coupons as well as free samples. Check out the following sites for more details:
Bambo Nature
Goodnights
Huggies
Luvs
Pampers
Seventh Generation
The Honest Co.
Rack Up Rewards Points
On many of these same websites, you can join rewards programs that will help you earn free diapers. For example, join Huggies Rewards and download the app to easily upload your receipts and earn points for every Huggies purchase.
Use Coupons
Our editors regularly hunt down the best coupons for diapers, so you can find them all in one place. Also be sure to create a deal alert for diapers and formula, since we often find special prices or offer exclusive discounts to our readers.
Compare Prices Online
If you just pick up diapers when you're at the grocery store, you might save time and enjoy the convenience, but you'll probably spend a lot more money over the course of a year. Compare prices online before you shop. Amazon is a great place to start, since the retail giant offers some of the best deals on baby formula and diapers.
And while it may intuitively seem that your Costco membership would serve you well in your baby shopping endeavors, don't buy diapers at Costco. Reportedly, the cost is typically higher than at other retailers, and you may not even be able to find the brands you like.
Shop Amazon's Subscribe and Save Options
When you choose Amazon's Subscribe and Save, your diapers and formula will be automatically shipped to you at regular intervals. You choose the delivery frequency, and you can save anywhere from five to 15 percent on each shipment, depending on how many items you order. You won't have to make an extra trip when you run out of diapers, either. It's an incredibly convenient and frugal way to purchase the products you use regularly.
However, don't set up your subscription and forget about it, since you might find better deals elsewhere if you stay on the lookout or receive deal alerts. You can always cancel your subscription or skip one shipment if you find a better deal somewhere else.
Prime members can also sign up for Amazon Family and save up to 20 percent on subscriptions to their favorite brands. A Prime membership costs $119 per year, but you'll get a ton of benefits from your membership beyond just the savings on formula and diapers.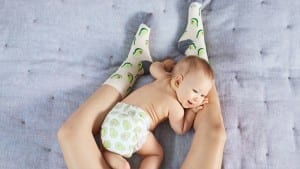 Stock Up
When you find a great deal on diapers or formula, don't just buy what you need for the week; stock up as much as you can to save. This might even include buying diapers in the next size up – babies grow fast! Just make sure you'll use any formula you purchase before it expires.
You should also wait to buy in bulk until after you know what works best for you and your baby. So if you find a great deal on a particular brand, don't buy too much to start; make sure your baby can digest the formula.
Buy Powdered Formula
It may require a little more effort, but powdered formula is available at a much lower cost than ready-to-use formula. You may have found a brand that works well for your baby already, but if you haven't, consider trying generic formula. The law requires all formulas to meet the same nutritional standards, so the quality won't suffer if you buy generic. Cow's milk formula is frequently cheaper than soy-based formula as well; just make sure it's okay with your pediatrician.
Maximize Your Credit Card Rewards
Since diapers and formula will you cost you a significant amount each month, you should use your credit cards strategically. Make sure to factor any rewards or discounts into the total purchase price when deciding where to buy. For example, you might see a better price at Walmart, but what if you use your Target REDcard to save 5 percent?
Or, if you have a Chase Freedom Flex℠ Card, pay attention to the rotating rewards categories and be sure to activate them each quarter. Five percent cash back can make a big difference, so if Chase is offering the reward at grocery stores or drugstores, you should look at the prices offered at those stores and factor in a five percent discount. Always use the card that will get you the most rewards when buying diapers and formula.
Take Advantage of Registry Completion Discounts
Some sites, such as Amazon, Kohl's, and Target, will give you a discount on any items that don't get purchased from your registry. So make sure to add diapers and formula to your registry, even if you don't think your friends or family will purchase them as gifts. U.S. News has a more complete list of registry options and the completion discounts offered.
Buy Gift Cards at a Discount
We frequently find deals on gift cards from sites like Raise, so be sure to check our site regularly or set up a deal alert. You can typically use coupons with a discounted gift card as your method of purchase, so this can be a great way to stack the savings.
When your baby grows up into a frugal shopper, you can boast about all the tricks you once used to save money on your favorite baby formula and diaper brands. But until then, enjoy each and every moment with your little one.
Related: Baby Freebies & Free Baby Stuff for Expecting Mothers