25 Ways to Spend Less on Utilities and Stay Cool This Summer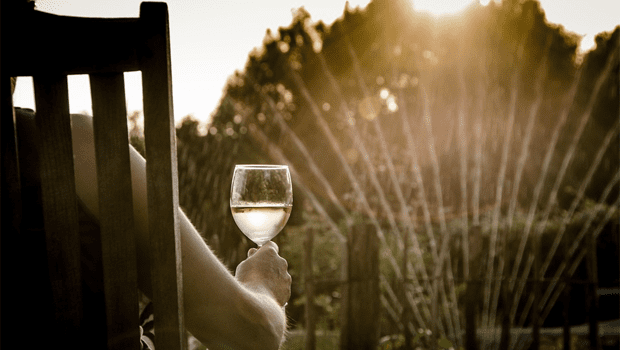 Paying utilities including gas, electric, and water are unavoidable. And with the warm summer months rapidly approaching, these costs have the ability to skyrocket. Instead of breaking out that paper fan and sweating throw your summer clothes, here are some ways to save on your utility bills.
Free Things You Can Do
These simple tips are things you can start doing today to lower your utility bills and won't cost you a penny.
Pay your utility bills with a credit card. Instead of paying cash, pay your utility bills with a credit card that earns cash back points. For example, Chase Freedom is currently offering $200 back when you spend $500, which is money you spent on utilities going back into your pocket. Use the card to pay your various utility bills and other expenses you'd usually pay cash for, pay off your balance in full to avoid any interest or debt, and get paid to pay your bills.
Seha bs / Wikimedia Commons
Skip the stove. A stove not only uses more electricity, but it's going to heat your home making it more difficult to keep cool. Instead try grilling outside or use a toaster oven, microwave or a crock pot, which require less energy and give off less heat. This Kenmore 4-burner grill is currently available for just $185.
Use your dishwasher more efficiently. If possible, set the water temperature lower on your dishwasher and change to a lighter wash cycle. Only use the washer on a full load to prevent wasting water. Clean your dishwasher regularly to keep it working properly. Also, opt to air dry your dishes instead of a heated dry, which not only uses electricity but will also add heat to your home.
Use your washer and dryer more efficiently. If possible, wash and rinse your clothes with cold or cool water. Air dry instead of using the dryer to reduce electricity and keep your place cool. If you're going to use the dryer, don't overload it, and be sure the lint trap is cleaned before each use. Do your laundry all at one time since a hot dryer that was just used takes less energy to heat up again.
Use your fridge and freezer properly. Adjust the temperature to a lower, more energy efficient one. Let hot foods cool before putting them in the fridge since it will cause your fridge to work harder. Avoid standing at the fridge searching for a snack since every time you open the fridge, it needs to kick on to combat that warm air you're letting in.
Use heat-producing gadgets at night. If you are going to dry your clothes or dry the dishes in your dishwasher, do it in the early morning or later in the evening when temperatures are cooler.
Open and close your curtains at the right times. When you're gone during the day or not in a specific room, close your curtains or blinds to trap the cold air in since the the natural light will heat up your home. However, when you're home, use the natural light instead of electric lighting to save on electricity.
Check all of your faucets. A leaky faucet is like money dripping down the drain. Right now, select Pfister kitchen faucets are 25% off at Home Depot.
Water your lawn in the morning. If you water your lawn or garden before 8 a.m., it will absorb better, and you will end up using less water.
Lower your water heater. Dial back the temperature on your water heater to save on electricity.
Turn off and unplug. We all know to turn turn off lights and any electrical gadgets when you're not using them, but even keeping items plugged in can waste electricity. When you're not using a lamp, television, DVD player, radio, toaster, and so on, unplug it.
Make Minor Adjustments
These suggestions require a little work and a small amount of money, but they can make a huge difference.
Hire a professional to come out. Find a repair person that can take a look at anything from your air conditioner, water heater, and appliances to be certain it's running efficiently and make any repairs. Right now on Brad's Deals, you can take 25% off an Angie's List Annual Membership to find someone in your area with great reviews.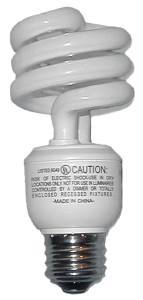 Buy Energy Star items. Replace your light bulbs and any fans with energy star items to lower your electricity bill.
Buy a programmable thermostat. A programmable thermostat would allow you to regulate the temperature of your home even when you're not there. You can raise the temperature while you're at work, but set it to a cooler temperature right before you get home. This Honeywell Digital 1-Week Programmable Thermostat can be found at Walmart for $20 right now.
Change your air conditioning filter. A clogged filter will lead to your air conditioner having to work harder.
Use weather stripping. Seal any holes and cracks with expanding foam, caulk, or weather stripping to keep cold air in and warm air out.
Start using a timer. Purchase a timer for lights if you like to leave the light on for your pet or when you're traveling.
Big Changes For Big Results
These options require more time and money than the above options, but these options can drastically reduce your utility costs over time.
Research alternative energy providers. Depending on where you live, you can see if alternative energy is a possibility for you. You can find solar energy systems, wind generator systems, or solar hot water systems.
Upgrade to a more energy efficient air conditioner and appliances. While they'll cost you upfront, energy efficient appliances can drastically lower your utility bills. Plus, with certain products, you can qualify for Federal Tax Credits or be eligible for certain sales tax exemptions, credits, and rebates. This NewAir 10,000 BTU Portable Air Conditioner has been reduced to $300 just for Brad's Deals readers.
Install or reinstall your air conditioner in the shade.An air conditioner that is positioned in the sun is going to use more energy to work properly.
Make changes to your roof. Fix any leaks or cracks that can cause cool air to escape or warm air to enter. Consider professionally painting your roof white to use 40 percent less energy to cool your home, according to a study by the National Laboratory's Heat Island Group.
Install ceiling fans. Ceiling fans can help you use your air conditioner less, or when you are using it, make it easier to circulate the cool air. This Hampton Bay 42" ceiling fan is currently $45 at Home Depot, well below what you'll find other similar models selling for.
Plant tall trees and bushes around your house. Tall trees and and bushes means natural shade and cooler temperatures in your home.
Install dimmers. Being able to adjust the lighting to a dimmer setting can lower your electricity bill.
Put up drapes with an insulating liner. The insulating liner will help keep the cool air in and prevent that natural heat from raising the temperature in your home. Check out these Eclipse Samara Blackout Energy Efficient Curtains for $33.88 at Walmart for a budget-friendly option.
Related coupons: