4 Ways to Save on a New York City Vacation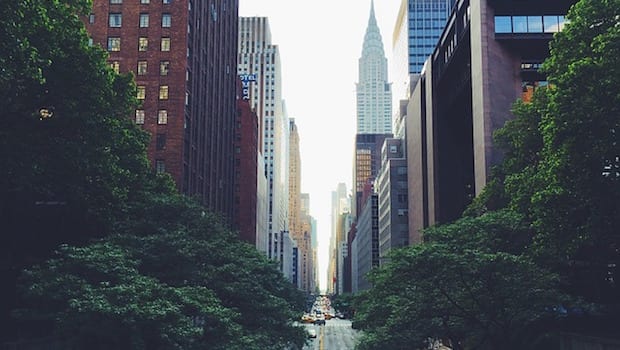 New York City is expensive. In fact, it's the most expensive in America, with average monthly rent prices clocking in at over $3,700 a month, and the average home price at a staggering $1.38 million. For the traveler, this means normal trip expenses rise as well. However, I just returned from New York City, and I've got a few tips on how to save money in The Big Apple.
1. See the (right) sights.
There are many "tourist traps" in a city like New York. Bus tours, expensive viewing decks, and touristy meals all tack on costs to your trip. However, if you choose the sights you see wisely, or even the time you see them, you can really save a lot of money on your trip.
For instance, the MoMA is one of the most important art museums in the entire world, with Van Gogh's Starry Night, Dalí's Persistence of Memory, and others within its walls. Normal admission is $25 for adults, but if you go on Friday nights, the museum is free! Other museums, like the Met, offer "pay what you want" admission. And some sights offer tours that may not be free, but well worth the price. The Municipal Art Society of New York offers tours of Grand Central Station for $20, and these are an incredible look at the history of the space.  There's even an app for $4.99 that describes much of the same experience, allowing you to discover a lot of the history detailed on the live tours.
2. Grub on cheap eats.
There's no question that New York City is home to some of the world's best (and most expensive) restaurants, but you don't have to be a prince to nosh in Manhattan. Famous, delicious street food abounds, like Halal Guys, which has several locations scattered around the city. Or, you can focus your attention to the delicious pizza found all over Manhattan and Brooklyn, which won't break the bank.
3. Those boots were made for walking (and taking the subway).
Cabbing or even Ubering to your destinations will put a major dent on your travel budget. Instead, walk everywhere, and when the distance is too far, take public transportation. You'll get a much more authentic city experience, and there are dozens of subway lines. Anywhere the subway doesn't go, you can get to by bus. Don't be afraid--everyone takes the bus in New York City.
4.  Choose your accommodations wisely.
Hotel prices are astronomical in New York City. So, instead of dealing with Manhattan prices, try places like Hoboken, New Jersey. Not only do hotels run cheaper here, they also have a great view over the river of the skyline, and there are easy New York Water Taxi connections that will drop you off on the island.
What are your favorite frugal Big Apple vacation tips? Let us know in the comments!