How to Spend a Weekend in Chicago for Almost Nothing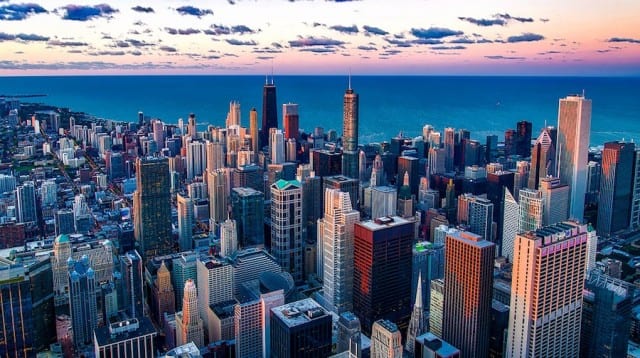 Editorial Disclaimer: Brad's Deals has partnered with CardRatings for our coverage of credit card products. Brad's Deals and CardRatings may receive a commission from card issuers. This content is not provided or commissioned by the issuer. Opinions expressed here are author's alone, not those of the issuer, and have not been reviewed, approved or otherwise endorsed by the issuer. This site may be compensated through the issuer's affiliate program. These user responses are not provided or commissioned by the bank advertiser. User responses have not been reviewed, approved or otherwise endorsed by the bank advertiser. It is not the bank advertiser's responsibility to ensure all posts and/or questions are answered. You can read our full advertiser disclosure:
click here
Chicago is my kind of vacation town. It has a huge lakefront with beaches and parks, and it's home to one of the most prestigious art museums in the country. Despite all this, it doesn't have to cost a fortune to visit, and maybe that's why it draws more than 40 million tourists ever year. I've written before about how I cut the cost of my vacation to Los Angeles in half, but you can cover even more of your trip if you know how to book it. Here's how to visit Chicago for almost nothing.
Use credit card bonuses to cover the cost.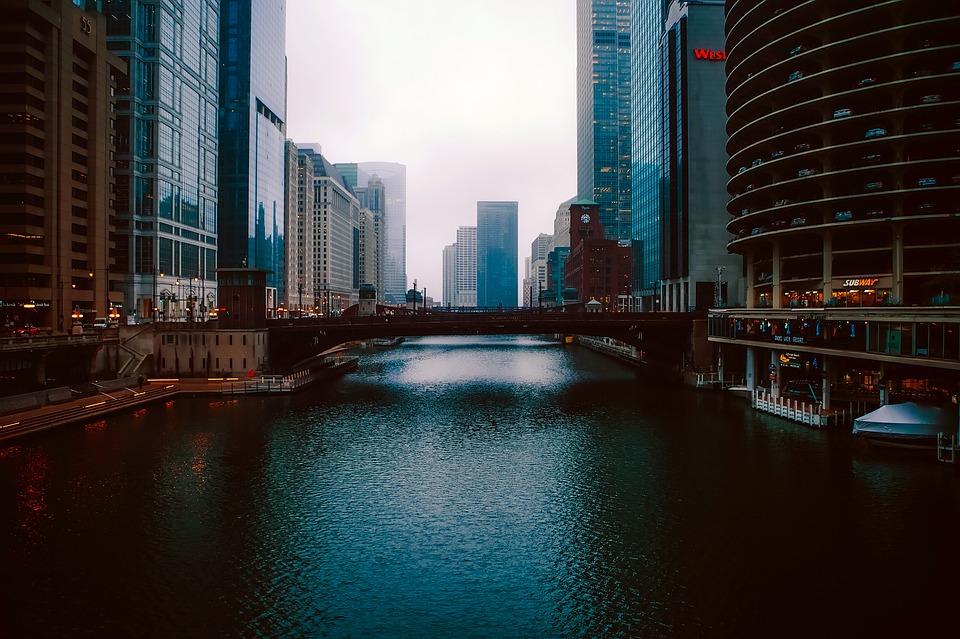 I want to pay as little as possible when I travel. That's why I spend so much of my day reviewing and posting travel deals at Brad's Deals. It's also how I stumbled across an effective way to use credit card rewards to pay for comfortable travel. (Editor's Note: check out our 'Beginner's Guide to Points and Miles' if you're looking to get started in this hobby, and need a little help!)
Several credit cards have signup bonuses that you can use to pay for travel, but I'm going to keep this as simple as possible. Let's focus on the Sapphire Preferred Card, which gives you 60,000 bonus points when you spend $4,000 in the first three months after you open your account. That translates to about $500 to spend on airfare or hotels, or over $1,000 to use on travel if you use one of Chase's transfer partners like Hyatt or United.
For example, a round trip from anywhere in the US on United is only 25,000 miles in economy, so the sign up bonus alone could cover a flight for you and a buddy. If you're keen on using your Ultimate Rewards points for hotels, the Hyatt Place Downtown is a Category 4 hotel, which is only 12,000 points a night. You could also earn two free nights by signing up for the World of Hyatt Credit Card, which offers 25,000 Bonus Points after you spend $3,000 on purchases in the first 3 months from account opening. Plus, 25,000 Bonus Points after you spend $6,000 total within 6 months of account opening. That will set you up for a nice free weekend at the Park Hyatt Chicago, normally 25,000 points a night.
You can also earn 10,000 bonus points from every friend you sign up for the card. Sign up five friends and you'll have the same 50,000 bonus points you'd have earned from spending the initial amount.
As an added bonus, you earn two points per dollar on flights, hotels, and dining, and one point per dollar on everything else. That's what makes this such a powerful reward for travelers. Now that you've got a budget to work with, let's figure out the rest.
Getting to (and around) Chicago for less.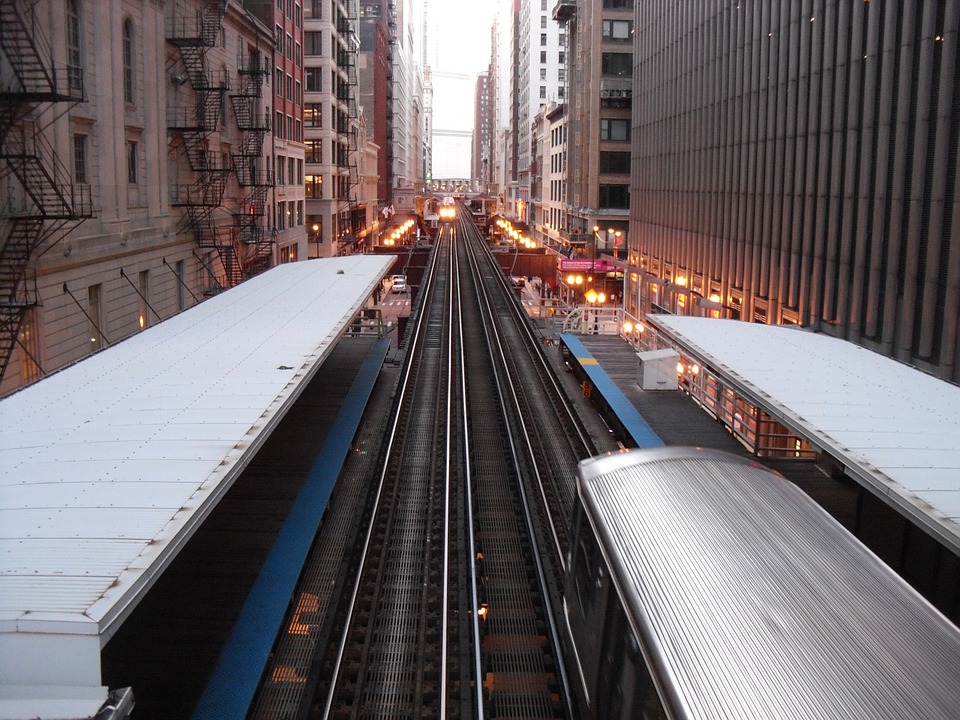 There are a few different ways to get to Chicago. You could drive, sure. After all, the city is the clotted heart of the Midwestern highway system. That doesn't mean you should drive, though. Parking is expensive, and you don't want to try to navigate this city during rush hour. You can find free parking spots if you know where to look, but that often means a bunch of extra time circling the block in residential neighborhoods. Instead, consider other options.
Chicago is a major railroad hub, and that makes it a reasonable destination from almost any major city. Best of all, you can leave your car behind if you take the train. That means you'll save on parking fees and traffic headaches. Chicago has a robust public transit system, one of the best in the world in my opinion, and you won't need a car if you plan to stay anywhere near one of the train lines. Getting into downtown from either airport is an easy $5 ride on the CTA (it's only $2.25 going back to the airport).
It's also easy to find round-trip airfare to Chicago from New York or Los Angeles for less than $200. I use airfare comparison sites like Airfarewatchdog to find low rates, then I buy directly from the airlines. Be sure to check Southwest Airlines, too. That airline doesn't feed its rates into comparison sites, but there are often flights into Chicago's Midway airport for pretty cheap, and have great vacation deals through Southwest Vacations.
I like Virgin America for regular flights. They often have sales for $69 one-way flights, and their rewards program is just fine, too. Remember, you earn two Chase Ultimate Rewards points on travel expenses (including flights on Virgin America) when you book with your Sapphire Preferred Card, and Virgin's Elevate reward program gives you five Elevate points for every dollar you spend on base fare. Keep in mind that the airline will cease to exist in 2019, when Alaska completes its merger of operations with the small, but unique, carrier.
If you already have some points built up, you can find some flights for as few as 2,500 Elevate points. The combination of these two reward programs can save you even more if you frequently go on these types of trips.
Whether you fly or take the train, the CTA makes it was to get around without a car. I usually ride the Blue line from O'Hare to save money on taxis. It costs less than $10 to board at the airport, and you can ride it all the way to the loop. Midway has a connecting train line too. Just follow the signs for the Orange line and buy your Ventra pass before boarding. There's also a Greyhound bus station, and it's within walking distance of several CTA stops.
Where to stay.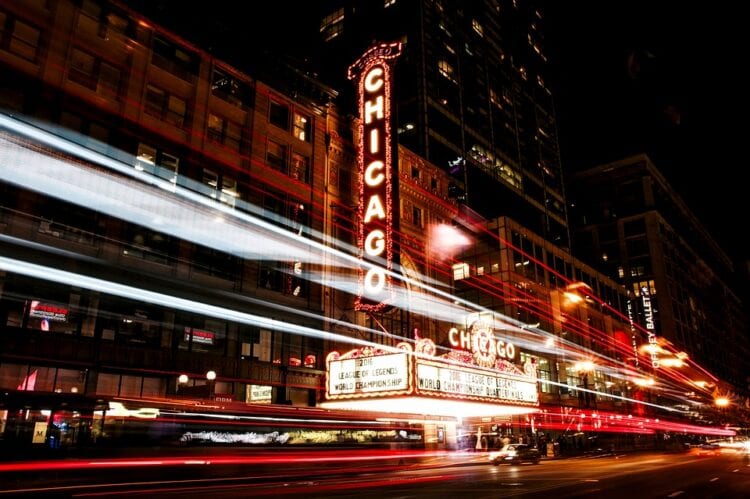 You've got a lot of options for places to stay in Chicago. Every neighborhood has a different personality, and you can find one to suit your lifestyle if you know what to expect. Some popular spots for tourists include Gold Coast, Lincoln Park, Lakeview, and Wicker Park but there many, many more neighborhoods than that, each with its own distinct features, food and culture (check out our frugal guide to Chicago for more details!). There are plenty of places to stay in the Loop, too, and all these neighborhoods have access to public transportation. Just remember to stop at a Ventra terminal to get a CTA transit card.
Need a quick breakdown of the top tourist neighborhoods? Stay in the loop if you want to visit Navy Pier and all of the city's museums. Lincoln Park gives you closer access to the Lincoln Park Zoo, several parks, and an expansive farmer's market during the summer. Fans of high-end shopping should stay in the Gold Coast, and foodies will be happy just about anywhere. Wrigley Field is in Lakeview, and it's a must-see spot Cubs fans.
Whichever neighborhood you stay in, you'll want to get the most out of your accommodations. Hotels usually reward frequent travelers who book directly through their websites, but I tend to do my price shopping on sites like Hotels.com. That gives me a sense for the prices of hotels during the time I'm planning to travel. Vacation rental sites like Airbnb can help you cut the cost even further. One quick search showed me plenty of listings within a few blocks of Lake Michigan for less than $85 per night. I spotted one place with a private bedroom and bathroom only a couple blocks from Montrose beach (where you can bring your own net and play volleyball for free during the summer). It cost $180 for two nights—including cleaning fees.
If you prefer to book directly with your hotel, don't forget to maximize your hotel rewards. For example, the Marriott Bonvoy program grants members points to use at more than 6,200 properties around the world. This program is especially popular because it gives you a free fifth night free when you redeem your points for four consecutive nights. That extends the length of your vacation by 20%.
If you're looking for cheap things to do in the city, especially during the warmer months, stay by the lake. There's a trail that goes all the way from Edgewater to the South Shore Cultural Center (a distance of more than 18 miles). You can walk, run, or bike the trail and get a gorgeous view of the city while you're at it.
Get the most from your credit card rewards program.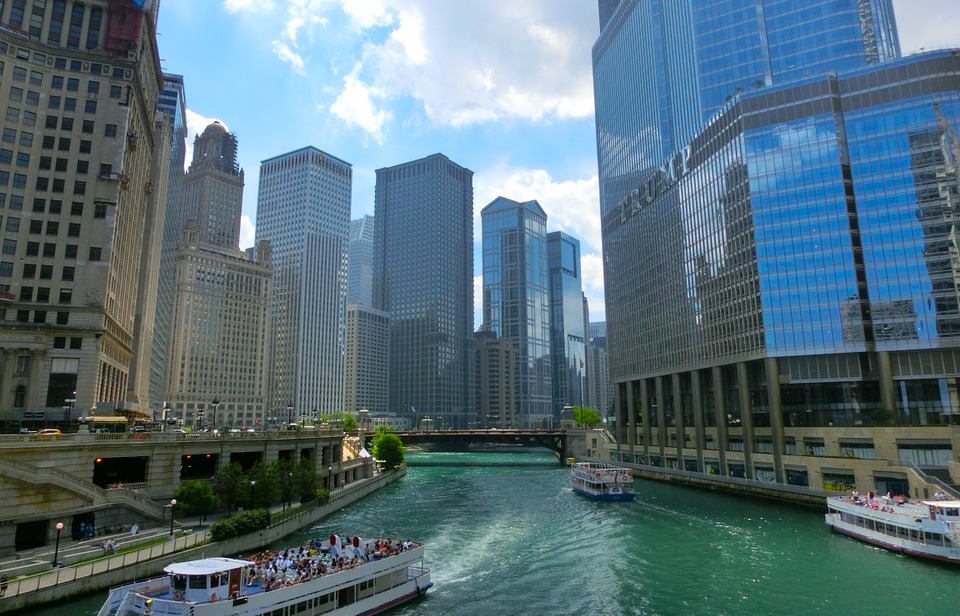 I'm all for squeezing as much out of my travel budget as possible. That's why I recommend double checking your rewards programs before booking anything. Once you know how much you plan to spend (and where you plan to stay), you might be able to get even more for your money with the Chase Ultimate Rewards travel center.
The options I mentioned above give you a $200 budget for airfare and a $200 budget for lodgings, little enough for the Sapphire Preferred Card's signup bonus to cover for your whole weekend. That's awesome, but you might be able to stretch it even further. If you use book your flight or hotel through Chase Ultimate Rewards and you can use your 50,000 bonus points for $625 worth of travel. If the prices are similar in both cases, you can get even more out of your points by booking through the rewards center.
The extra cash might just bump you from a modest vacation rental to a more luxurious hotel. It could also get  you a better view of the lake.
Are you planning a trip to Chicago this year? Let us know in the comments!