8 Products Trying to Fool You with Dishonest Ads (Don't Let Them!)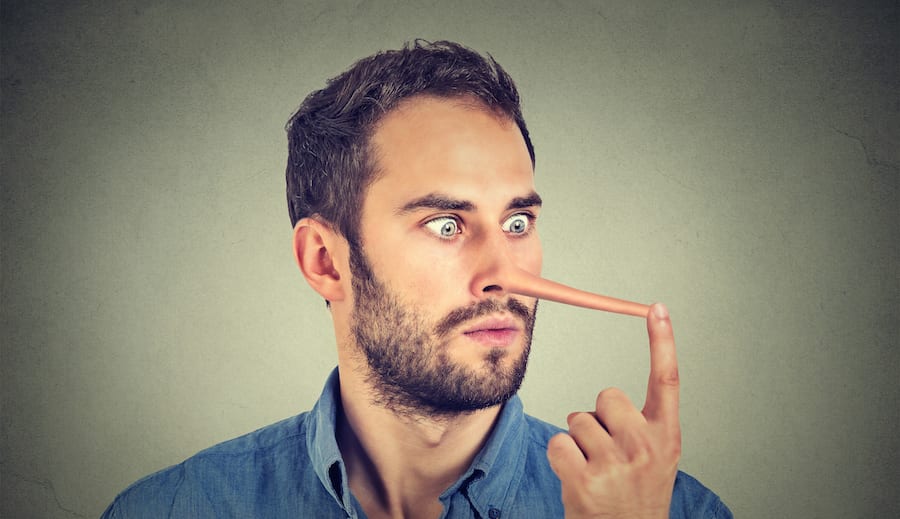 Most Americans are so used to being targeted by advertising, we often don't even notice it. After all, we live in a culture where brands are constantly competing to become the next household name. But as a consumer in the United States of Advertising, you need to have a strong BS detector, lets you fall for a half-truth or entirely unsubstantiated claim blaring from every TV, billboard or smartphone every time you open your eyes. 
Before you waste your money shelling out for a "miracle" product, it pays to do some research. Here are eight products that straight-up lied in their advertising, and a few alternatives that actually do the trick.
Activia is "clinically" and "scientifically proven" to regulate digestion…or is it?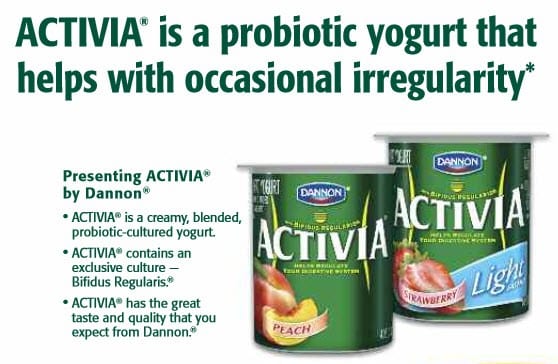 No, it's not. Before 2010, Activia claimed it had "special bacterial ingredients" that helped speed up your digestive system and keep you as regular as silver fox Jamie Lee Curtis herself. Turns out, this was what they call a "true lie." The Federal Trade Commission concluded that, "In truth and in fact, eating one serving of Activia daily is not chemically proven to relieve temporary irregularity and help with slow intestinal transit time." Dannon coughed up $21 million in a settlement, and they were ordered to remove "clinically" and "scientifically" proven from its labels.
Why did Dannon float this untruth in the first place? One word: Money. Using "science" as a justification, the yogurt brand was able to pump up the price of Activia by 30 percent in comparison to other leading brands of yogurt, even though all yogurt contains probiotics that help stimulate digestive health.
Yogurt is generally a good thing to eat, but if it's packed with sugar, the costs likely outweigh the benefits. If you actually want to get "regular," there's no magical solution, but you should follow three major rules: keep a high-fiber diet, avoid excessive caffeine and alcohol intake, and drink lots of water. If you want to get a good deal on yogurt that isn't lying to your face, check out Thrive Market, which has an impressive collection of healthy yogurts and probiotics at reasonably low prices.
Airborne caught viral success by falsely claiming it could ward off germs.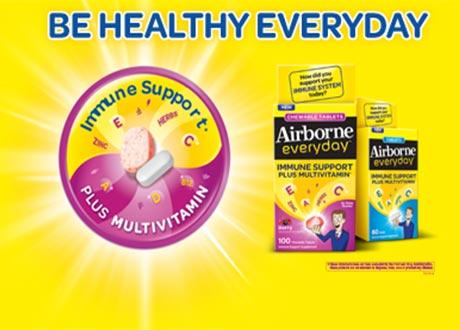 Duty-free airport shops still make a killing hocking Airborne to paranoid travelers who think it magically puts up a shield against all foreign cold and flu viruses floating through the terminal. But while Airborne has been a household name since the '90s, no scientific study has ever supported its claim to be a germ-busting miracle drug.
As Center for Science in the Public Interest senior nutritionalist David Schardt said, "Airborne is basically an overpriced, run-of-the-mill vitamin pill that's been cleverly, but deceptively, marketed." In fact, in 2008, Airborne had to pay a $23 million fine for claiming in marketing materials that it could boost the immune system, when in reality, it can't! Oops!
Want to avoid getting a cold on a plane? Take a daily dose of herbal medicines such as Echinacea, wear a face mask, take your vitamins, and stay super hydrated. Also, stay away from that guy on the plane who won't stop coughing up his lungs into a baggy. Check out Puritan's Pride to get three bottles of 500mg Vitamin C for $9.95 shipped.
Is Vitaminwater actually healthy? Not really.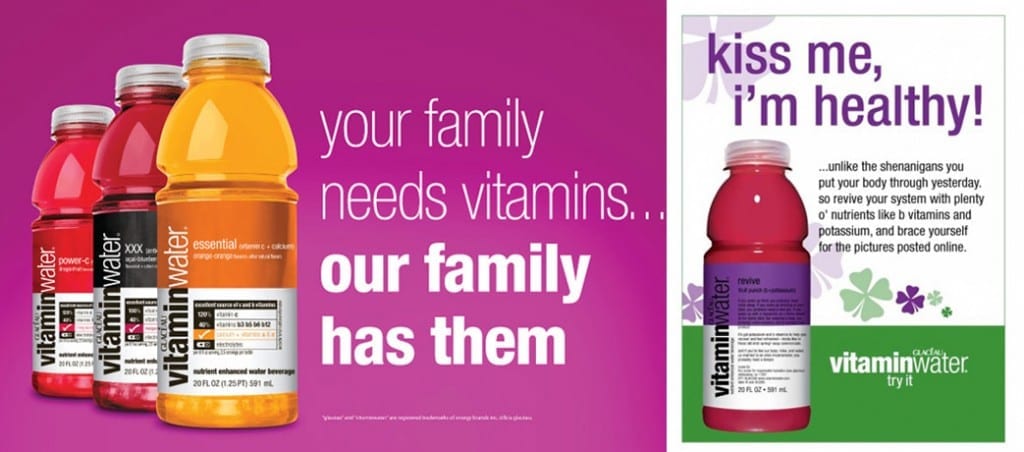 Due to brilliant advertising, many people think that Vitaminwater is a healthy, vitamin-rich alternative to plain old tap water. Heck, even I thought this until I started digging into my research for this article. After all, the ads for this "health" drink include healthy, in-shape people working out, and vague claims of immune system boosts. Some, like the St. Paddy's themed ad above, even explicitly use the word "healthy" to promote the brand.
Turns out, the average Vitaminwater contains 32 grams of sugar and whopping 120 calories, making it not much different from a 12-ounce can of Coke, which has 39 grams of sugar and 140 calories. The Coca-Cola comparison is apt, actually, because guess who owns Vitaminwater? That's right, Coca-Cola!
In 2011, the Center for Science in the Public Interest sued Coca-Cola for false advertising, and Coke fired back, saying that "no consumer could be reasonably mislead into thinking Vitaminwater was a healthy beverage." Right, because calling something VITAMINwater and literally plastering "HEALTHY" all over your ads for it doesn't give off that impression. Eventually, Coca-Cola ended the lawsuit by agreeing to add "with sweeteners" on Vitaminwater labels, and pulling the catchphrase "vitamins + water = all you need" from its marketing materials.
Incidentally, PepsiCo Inc. went through a similar debacle and spent $9 million to settle a case which accused them of deceptively calling Naked Juice "all natural" (which it isn't). On a side note, what is up with soda companies trying to get into the health game?
If you actually want to drink something with health benefits, check out the following brands, which have been recommended by prominent health magazines for their high nutritional value:
Kellogg's told you that Frosted Mini-Wheats make kids smarter. They lied.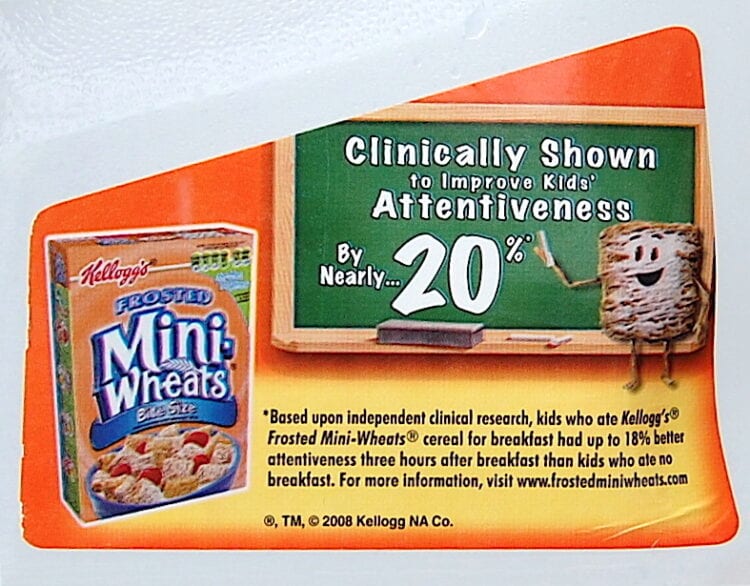 It's been eight years, but I can still hear the commercials claiming that Frosted Mini-Wheats boosted cognitive function in kids. Yes, Kellogg's thought they could get away with saying this cereal – which is basically processed wheat with sugar cubes on top – could turn children into mini Einsteins. Their ads claimed Frosted Mini-Wheats improved "children's attentiveness, memory, and other cognitive functions," and could make a child 20 percent smarter.
Kellogg's ended up having to pay $4 million for this lie. According to journalist Michael Moss, author of "Salt Sugar Fat," the study referenced in these ads (which Kellogg paid for) didn't even support the claim they were making. In fact, most of the children who ate Frosted Mini Wheats showed no cognitive improvement at all, and only one in seven saw a boost of 18 percent or more. Even this small improvement likely had nothing to do with the specific cereal – generally, you're going to do better on cognitive tests when you're full verses when you're hungry, no matter what you ate.
In the end, people who bought Frosted Mini Wheats between 2008 and 2009 were allowed to claim $5 per box, up to $15 total. It seems sugar-coated shredded wheat isn't actually a health food, who knew!
L'Oreal busted over claims that their skincare lines could "boost genes."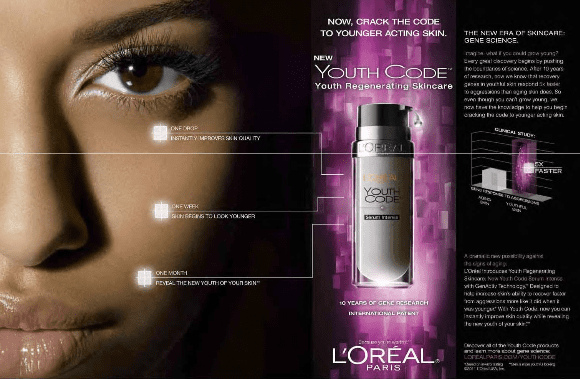 Want new genes? Too bad. You're stuck in your body. Accept it, love it. In 2010, L'Oreal began promoting two skincare lines, Lancome Genifique and L'Oreal Paris Youth Code. L'Oreal claimed these cosmetics provided anti-aging benefits by targeting your genes. Nope. In 2014, the FTC challenged the "false and unsubstantiated" claims made to market these products, which were selling for as much as $132/container. To be fair, $132 would be a pretty fair price if it DID alter your genetic makeup, but c'mon, guys.
After the lawsuit, L'Oreal was prohibited from mentioning "anti-aging" without "competent and reliable scientific evidence substantiating such claims."
If you want to look younger, don't shell out hundreds of dollars to a shady skincare company. We recommend the classic approaches instead. We're talking exercise, diet, drinking less, snuffing out that cigarette, and reading this dossier about how to achieve clear and healthy skin by Brad's Deals editor Lynn Wolfbrandt. There are also currently more than a dozen best-priced cosmetics and facial care deals on Brad's Deals, like a 7-piece Clinique Gift at $28 shipped and a Target Beauty Box for $7 shipped.
Eclipse Gum claimed it killed germs — which was not even close to true.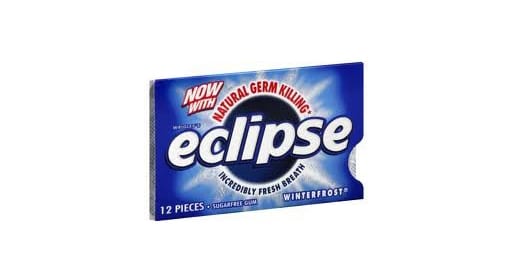 "Most other gums just mask bad breath. We kill the germs that cause it. New Eclipse now contains a natural ingredient that kills the germs that cause bad breath." In 2010, Wrigley agreed to pay $6 million for this claim. The lawsuit alleged they designed scientific studies to produce favorable results to support their hypothesis. The Better Business Bureaus caught wind of this, and Wrigley's germ-killing claim was no more.
If you want to keep mouth germs at bay, brush and floss your teeth on a regular basis! Chewing gum isn't gonna cut it, so check out these deals on 12-packs of Colgate and Oral-B toothbrushes for just $6 shipped.
Nutella, a healthy option? Seriously?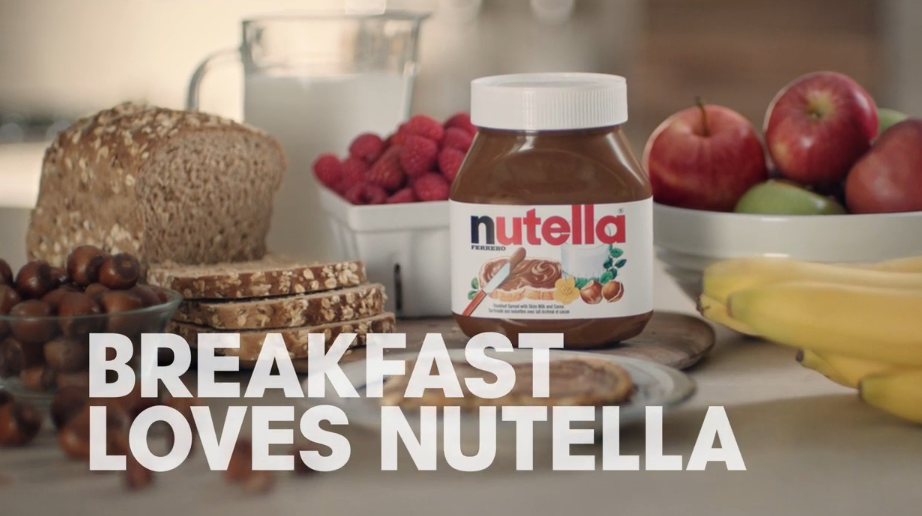 Nutella's rise into delicious prominence can partly be attributed to its initial claims that it is a "healthy breakfast option for kids." At 20 grams of sugar and a 11 grams of fat per serving, some parents were none-the-wiser. This claim eventually cost Nutella over $3 million – they had to reimbursed people who bought jars from 2008 to 2012, and they were forced to put sugar content information on the front of jars to be more transparent.
If you want something healthy to spread on your toast, hop on the avocado trend. Nutritionist McKel Hill suggests starting the day with half an avocado mashed with lemon and sea salt on a large wheat cracker: "the combination of healthy fats from the avocado and carbohydrates from the cracker are incredibly satiating," and will keep you full until lunch. Keep your kids' Nutella intake for those special occasions — sleepovers, birthdays, and bargaining chips to get them to do their chores.
Shoes alone will not help you burn more calories or tone your body. Just ask Skechers.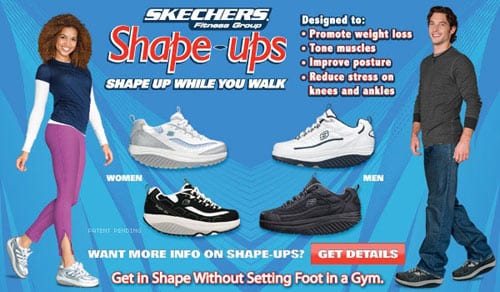 In 2012, the FTC slapped Skechers with a hefty fine of $40 million. Why? Skechers Shape Ups were advertised as shoes that helped tone your butt, make you lose weight, and give you big leg muscles. With this claim in mind, they priced them between $60 and $100. Alas, it was highly misleading.
A 2011 study by the American Council on Exercise concluded that footwear such as Shape Ups, Reebok EasyTone, and MBT (Masai Barefoot Technology) do not help you burn more calories nor improve muscle strength. So it's perhaps sage advice to keep your gym membership and not rely on shoe tech to boost your fitness. Today, Skechers no longer claims that Shape Ups tone your lower body.
That being said, Skechers is reputable brand despite this hijink, and there is no reason not to trust that they sell affordable, highly effective, highly attractive shoes. There is a bevy of current sales on Skechers happening at Famous Footwear (up to 56% off + 15% off with code HOPTOIT) and ShoeBuy (Up to 52% off + 25% off with code 25FORBRADS). Just don't assume that your body makeup is going to magically change the moment you slip on your new shoes.
Have you ever been duped by a false claim made in an ad? Let us know your stories in the comments!