4 Magical Vacations That are Free with Points and Miles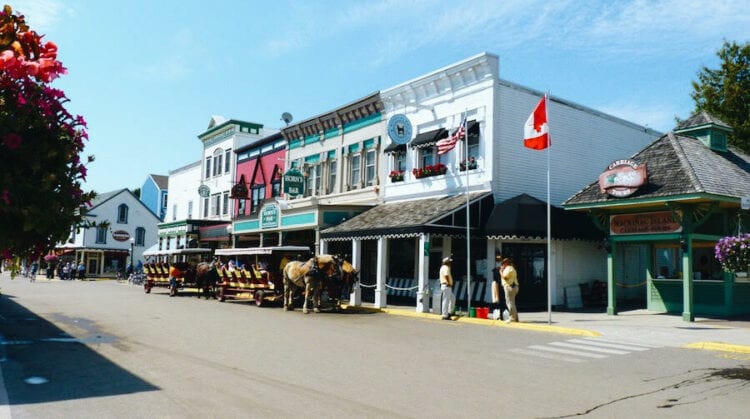 Editorial Disclaimer: Brad's Deals has partnered with CardRatings for our coverage of credit card products. Brad's Deals and CardRatings may receive a commission from card issuers. This content is not provided or commissioned by the issuer. Opinions expressed here are author's alone, not those of the issuer, and have not been reviewed, approved or otherwise endorsed by the issuer. This site may be compensated through the issuer's affiliate program. These user responses are not provided or commissioned by the bank advertiser. User responses have not been reviewed, approved or otherwise endorsed by the bank advertiser. It is not the bank advertiser's responsibility to ensure all posts and/or questions are answered. You can read our full advertiser disclosure:
click here
So you listened to our advice, and decided to start playing the points and miles game. Good for you! Maybe you applied for a travel credit card that rewarded you with a hefty signup bonus, or maybe you've just been saving up your cash back rewards to use towards a big travel purchase. However you did it, if you've got points to burn and a few days off, it's time to take a (free!) vacation. 
We rounded up four unusual but cool places you can get to using nothing but points and miles. Here's how to find them, where to stay when you visit, and how to use your points to cover the entire cost of your trip.
Befriend the wildlife in Japan.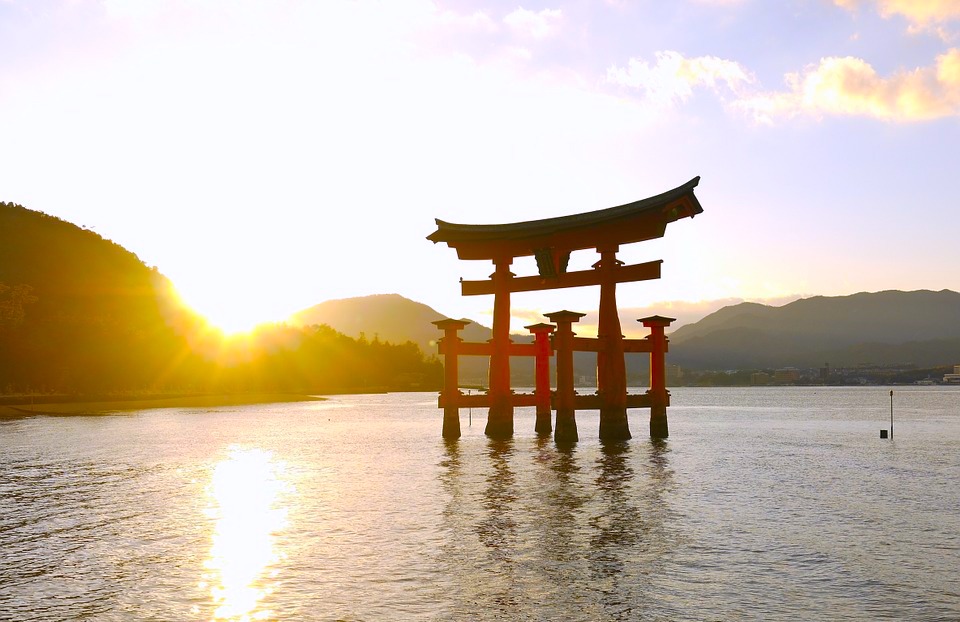 Want to visit a place where the wildlife are as friendly as the people? There's an island in Japan where you can do just that. Miyajima has hundreds of native Sika deer, and many are friendly enough to approach you on the street. In fact, you can even buy "deer cookies" to feed them by hand.
How to get there:
There's no international airport on Miyajima, but you can fly from Chicago to Hiroshima if you're coming from the United States. We found the cheapest flights for travel on China Eastern Airlines, with flexible travel dates in March and April. Hiroshima is less than two hours away from the island, and there's a train line to take you from the city to the island.
Credit card reward programs can help you cut the costs of this flight, even on China Eastern Airlines. For example, the Barclay Arrival Plus World Elite Mastercard allows you to redeem your points for travel statement credits. This covers the cost of airline travel, hotels, and more, so you can book your flight and use points to reimburse some (or all) of the cost of your trip. This card has an $89 annual fee. Other options include redeeming Korean Air miles for the flight. As it's a SkyTeam partner you can use an Ultimate Rewards credit card like the Chase Sapphire Preferred to boost your balance.
Places to stay:
If you're staying on the island, the Miyajima Grand Hotel Arimoto isn't far from the Itsukushima Shrine. That's one of the spots people regularly spot these docile animals. It's also one of the top recommended spots on TripAdvisor. You can use the miles from your Barclay MasterCard to cover the cost of the hotel, but there are other options nearby too.
If you'd rather use reward points to pay for a hotel, your best bet is Hiroshima. We found rooms at the Sheraton Grand Hiroshima Hotel, which is part of the Starwood Preferred Guest (SPG) loyalty program. If you're a member, you can use 12,000 points could cover a night's stay. Remember, the SPG loyalty program also gives you a free fifth night when you book four, so you could get a five-night stay for 48,000 points.
You can ramp up your points with the Starwood Preferred Guest® Credit Card from American Express, which has a signup bonus for new members who spend at least $3,000 during the first three months. It has a $95 annual fee, which is waived the first year.
Ski indoors in the Netherlands.
More adventurous travelers might prefer the speed of downhill skiing. There's at least one spot in the world where you can do exactly that without ever having to step outside. SnowWorld is an indoor ski resort in the Netherlands.
How to get there:
Snowworld is located in Landgraaf, which a half-hour drive from Rotterdam, and about an hour's drive from Amsterdam. We found round-trip flights between New York to Amsterdam for less than $500. The cheapest prices on Royal Air Maroc, which partners with Etihad Airways, Qatar Airways, and Iberia for frequent flyers. Want to fly Icelandair instead? Those flights start at less than $600, and you can earn Alaska Airlines miles if you're a member of the program.
As with flights to Hiroshima, you can use credit card points to reimburse the travel fees of your trip. At the time of posting, the Barclaycard we mentioned above has a 50,000-point signup bonus, which is available to new members who spend at least $3,000 within 90 days of approval. That's enough to cover a $500 flight, plus you get 5 percent of your miles back every time you redeem.
Places to stay:
The resort has a hotel, so you can literally stay on the same property where you'll be spending time on the slopes. We found rooms there for about $104 per night, which includes breakfast and a four-hour ski pass. Because these are booked as a hotel package, you can use credit card points or miles to reimburse the cost. At this rate, it would cost about 208,000 points for a two-night stay.
Bathe in natural hot springs.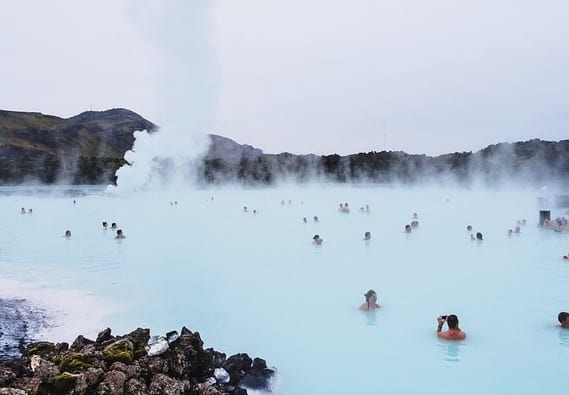 Laugarvatn Fontana is home to some of the most famous geothermal hot springs in Iceland, and it's only about 50 miles to Reykjavik. Entrance to the springs costs about $35 per adult, and it's free for kids younger than 12. Because of the close proximity to the city, this hot spring can be a reasonable day trip even for short stays in Iceland.
How to get there:
WOW Air recently announced flights from Chicago to Iceland with prices from $220 for a one-way trip. Flights from New York start at $170. This is a budget airline, and travelers should expect to pay extra for carry-on and checked baggage. For this reason, it might make more sense to choose an airline like Icelandair, which has one-way flights available from $298.
Like the other destinations, some credit cards allow you to use your reward points or miles to cover the cost of travel. The Barclaycard we've discussed has a large enough signup bonus to cover a one-way trip for travelers who don't mind waiting to find the lowest fares.
Places to stay:
If you don't mind driving across the countryside, there's an SPG hotel in Nesjavellir, Iceland called the ION Adventure Hotel, a part of the Design hotels brand. That's about 41 minutes away from Reykjavik, and it's a good reason to get out to see the country, and only 20,000 Starpoints a night.
Go back in time on Mackinac Island.
Imagine a place where regular people still hire horse-drawn carriages to get around. Revolutionary reenactments happen daily, and tourists explore a national park that takes up 80 percent of the island itself. That's Mackinac Island. Visitors leave their cars on the mainland and take ferries to get to the island during the summer. They visit tour historic places, dine at grand hotels, and watch confectioners pour chocolate fudge. The first thing you'll need to know before you go? It's pronounced mack-in-aw.
How to get there:
Even though you can't take your car with you on the island, you'll want to drive to the city to get there. You can choose whether to park in St. Ignace, which is in Michigan's upper peninsula, or Mackinaw City, which is in Michigan's lower peninsula. Both cities have ferries to the island.
The closest place to fly into is the Pellston Regional Airport, but flight options can be pretty limited. Some travelers prefer to fly into Traverse City, which is a gorgeous tourist destination in its own right, about two hours southwest of the the Mackinaw Bridge. Northern Michigan is beautiful during the summer and fall months, and driving can be half the fun of the trip.
To help defray travel costs, you can use the same Barclaycard we mentioned earlier. With it, you can use miles to cover costs at car rental agencies and ferries. You can even use your miles to cover your costs at a travel agency or discount travel site.
Places to stay:
There are two ways to stay near Mackinac Island: budget and luxury. Budget hotels are usually found in St. Ignace or Mackinaw City, the two closest cities to the island. We found one motel in St. Ignace for $50 per night. Luxury vacationers will prefer to stay on the island itself.
One notable spot is The Grand Hotel, which is consistently rated among the island's top attractions on TripAdvisor. It was built in 1887 and maintains several unique traditions, including Afternoon Tea and nightly dances with music from the Grand Hotel Orchestra. You can use credit card points to cover the cost of this too, and there are sometimes special rates for multi-night stays. Prices at The Grand Hotel start at $319 per person, per night.
Have you visited any of these locations? If so, did you use credit card points or airline miles to cover any of your costs? Let us know in the comments!