Here's Everything You Need to Know to Watch the Solar Eclipse Safely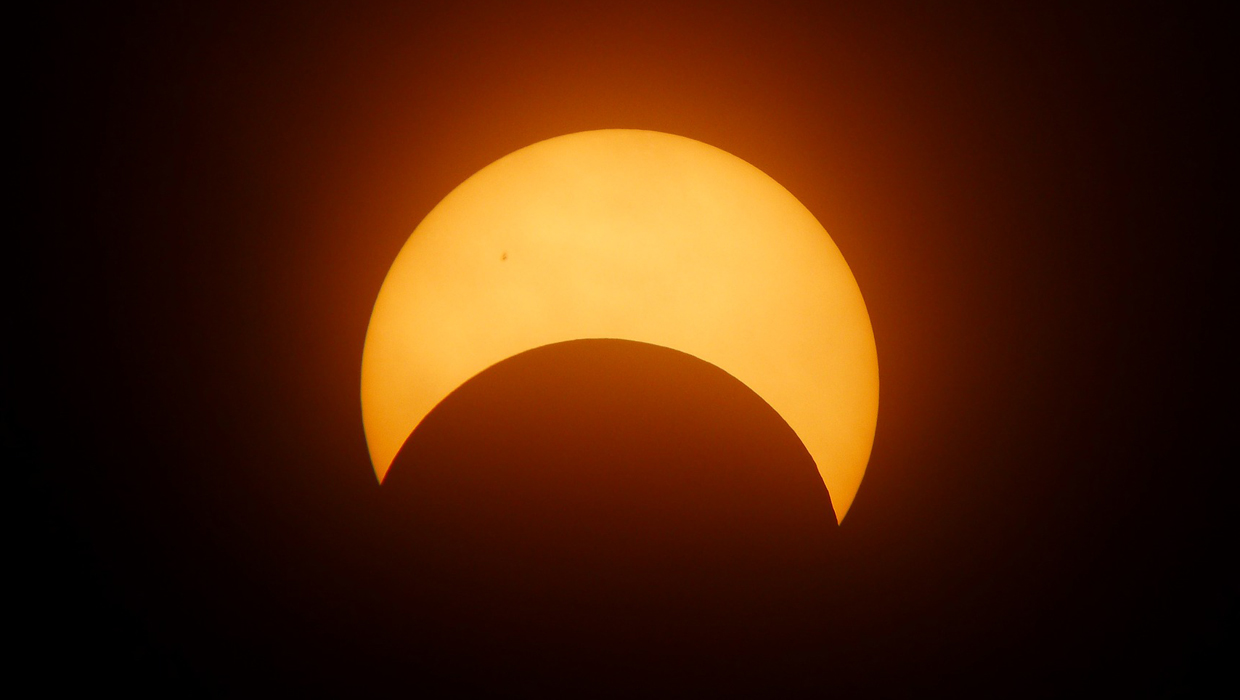 On August 21, 2017, we'll be treated to the first solar eclipse visible from the contiguous United States since 1979. Today, we're taking you through what you need to know to prepare for this rare astronomical event, from the where and when to what you'll need to watch it safely.
What time will the solar eclipse happen on August 21st?
The exact time and amount of coverage depends on where you live, but it will be at least partly visible to most of the continental United States. Vox built a really nice interactive solar eclipse calculator – just enter your zip code and they'll show you when it starts, when it peaks, and how much coverage you'll see. Here's what we got when we put in the zip code for Brad's Deals' Chicago office.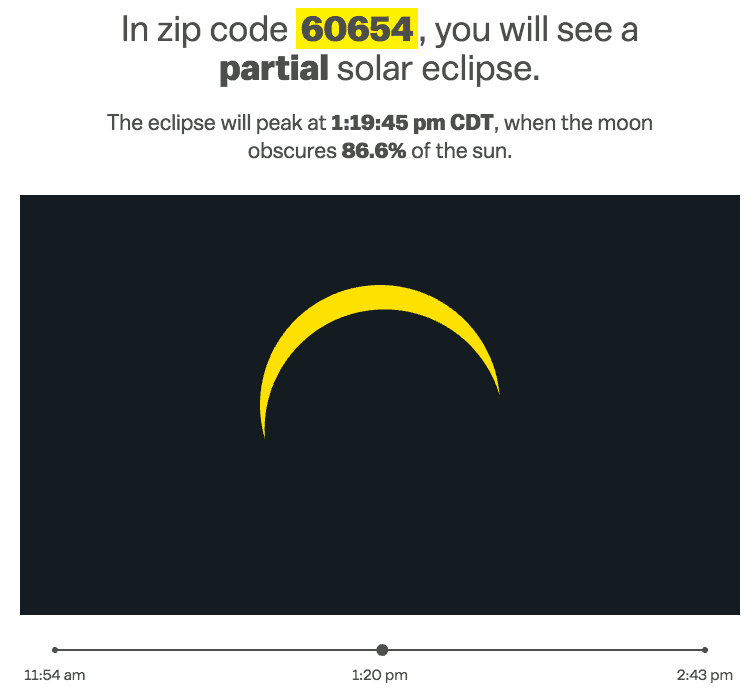 In Chicago, the eclipse begins shortly before noon and reaches its maximum of 86.6% coverage at 1:20pm.
Use this intel to block time off on your calendar now, before your manager tries to schedule a meeting for the exact time that the eclipse is peaking. If you miss it, you'll be waiting seven years for the next opportunity. (Also, please don't be that manager.)
How can I watch the solar eclipse safely?
Straight off the bat, you never, ever want to look at the sun without protective eye gear. Seriously, I know it's tempting, but don't look at the sun! Instead, keep your retinas intact with one of these sight-saving options.
Make a pinhole camera.
One tried and true method for safe solar eclipse viewing is to make a pinhole camera, and NASA's Jet Propulsion Laboratory very helpfully has provided instructions on how to build your own. You don't need any fancy equipment to pull this one off – all you might need is a trip to your local dollar store for supplies, though I'm betting you'll be able to scavenge most of them from around your house.
Procure some eclipse glasses.
Eclipse glasses are flying off the shelves right now as the August 21st solar eclipse draws near. These special glasses, which can be as simple as some cardboard and plastic light filters, block 99.9% of light and allow the wearer to look directly at the sun without risking a serious eye injury. We have a few options for finding a pair below.
What should I look for when buying eclipse glasses?
There is no higher authority than NASA when it comes to advice for buying eclipse glasses. Their recommendation is to look for glasses that are compliant with the ISO 12312-2 standard for eclipse viewers. Look for this rating when purchasing.
NASA also has some great additional advice for eclipse watchers, like how you really should not ever use eclipse glasses when looking through a telescope. (It's a really bad idea, listen to NASA on that one.)
NASA's eclipse page also provides a list of recommended retailers, but don't be scared off if a vendor isn't on the list. Look for the ISO rating in the product description before you order. Once you have them, testing them is easy: Step outside and put them on. Eclipse glasses should block all light except for the sun itself. The American Astronomical Society also has a good guide for testing your eclipse glasses.
Can I get free eclipse glasses?
Maybe! Many libraries have been giving them out for free, though we're hearing that many libraries are out of stock already. Still, it may be worth calling your local branch to ask. Check out StarnetLibraries.org for a map of registered libraries. Be patient – the site has been loading very slowly, but it is a legitimately good resource once it does.
If you have kids, you may also want to check with their school to see if they have any free eclipse glasses to hand out. According to Mashable, Mystery Science and Google have partnered up to provide 15,000 free eclipse glasses to elementary schools throughout the United States.
Warby Parker is giving away free eclipse glasses at their 55 brick-and-mortar retail locations.
And of course, check with your local planetarium or astronomical society. In Chicago, for example, Adler Planetarium is distributing glasses at the planetarium, at libraries throughout the city and suburbs, and at various events and organizations throughout the city.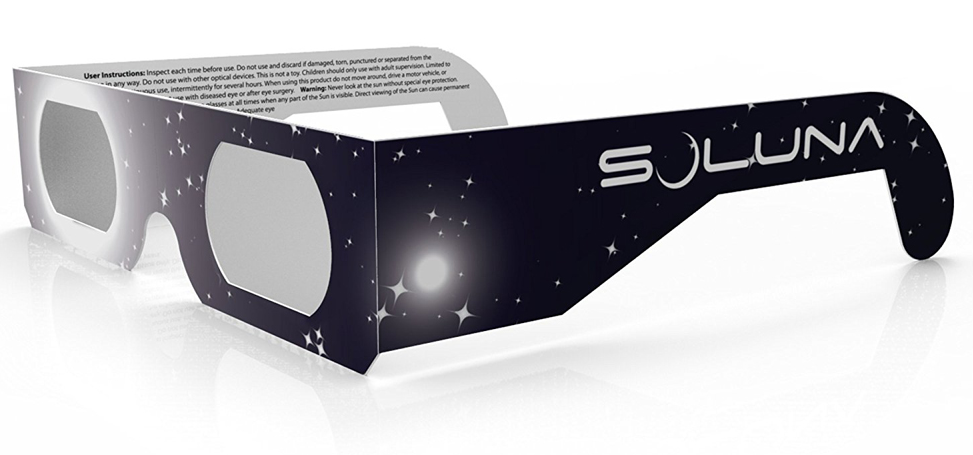 Where can I buy eclipse glasses online?
Many retailers are already sold out, and others are taking orders but can't promise delivery before the eclipse actually happens. Before you place any order, double check that they will arrive prior to August 21st to avoid wasting your money. The bottom line here is to do your due diligence, both on the ISO compliance and the delivery date.
As of 8/16, most reputable online retailers are sold out and the shipping window might be too tight anyway. However, you may be able to score free eclipse glasses from one of the resources we mentioned above.
Where will the solar eclipse be at totality?
The Path of Totality includes cities and park land in fourteen states. Some of the larger, more accessible locations include:
Jackson Hole, Wyoming
Lincoln, Nebraska
Kansas City, Missouri
Columbia, Missouri
St. Louis, Missouri
Nashville, Tennessee
Charleston, South Carolina
If you're not already lucky enough to be in the Path of Totality, you may be able to cash in some points from one of our favorite credit cards for domestic travel to get there, but you'll need to move fast since hotels are expected to fill up.