Work Remotely? You Can Travel the World for Just $699/Month. Here's How.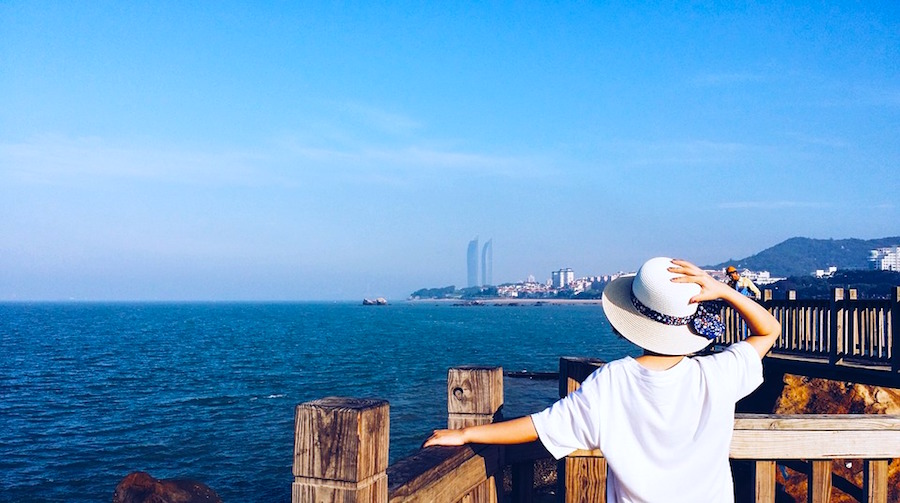 Yes, you read that right. If you have a job that allows you to work remotely, you might actually be able to save money by spending a year traveling the globe.
You may have seen ads for the Remote Year, a travel program that enables young professionals to spend a year working remotely from 12 different cities around the world. The brainchild of Greg Kaplan, Remote Year was launched in June 2015. The program includes all flights and accommodations for a total of $2,000/month for the first 11 months, but there's also an additional $5,000 down payment. While it might seem like a great value for a year of travel, it's still out of reach for many remote workers, myself included.
But I'm an expert on frugal living, and it occurred to me that I might be able to DIY my own version of the Remote Year, and reduce the price tag by focusing on travel destinations with inexpensive accommodations and strategically mapping out a trip that took advantage of the lowest fares throughout the year. Guess what? It worked!
After a few days of careful research, I pulled together my own remote year. With all travel and accommodation expenses included, it comes out to just $699/month, which is a lot less than I pay for my one-bedroom apartment in Chicago.
Want to join me?
First, a Few Caveats
All 12 of my travel destinations are places people actually want to go.
I took care to choose affordable destinations that were also popular tourist spots, because I wanted all the cities I stayed in to be safe and have plenty to offer visitors. I also selected picturesque locations, and planned the trip so that travelers following my itinerary can enjoy warm weather through the majority of the year. You're welcome!
I made sure all my flights would be booked on quality airlines, with no more than one stop per journey.
I looked for the lowest fares, but I also took into account the airline offering them and the convenience of the itinerary. I don't mind getting up early to save some extra money, but I'm not going to spend three days traveling on multiple airlines that lose my baggage, surviving on fast food that gives me food poisoning. I made sure to choose flights with no more than one stop on airlines that were well-reviewed.
Keep in mind, flight fares start to drop a few months prior to departure, reaching a low point at around 47 days. If you're willing to book as you go, you could potentially get even lower rates than what I was able to find in advance. Tuesdays, Wednesdays, and Saturdays tend to be the cheapest days to fly.
All housing is private, comfortable and convenient.
No, we're not going to be staying in 5-star hotels for $699/month, but I still wanted an upgrade from the typical budget option, aka sleeping on a bunkbed in a hostel with my backpack strapped to my chest for extra security. My itinerary includes a selection of private apartments and homes in close proximity to all the major tourist attractions. I used Airbnb, and chose only accommodations with at least a handful of 5-star reviews, that I (as a solo woman) would feel comfortable staying at.
You'll need to book ahead of time to get these prices, but you'll have more than a few quality options to choose from. While the prices I quote are based on single-occupancy, all of my choices allowed at least 2 guests. And since you'll be working remote, these accommodations all offer free internet access.
Now that we've got the details out of the way, it's time to move on to the fun stuff.
My Travel Itinerary
January: Bangkok, Thailand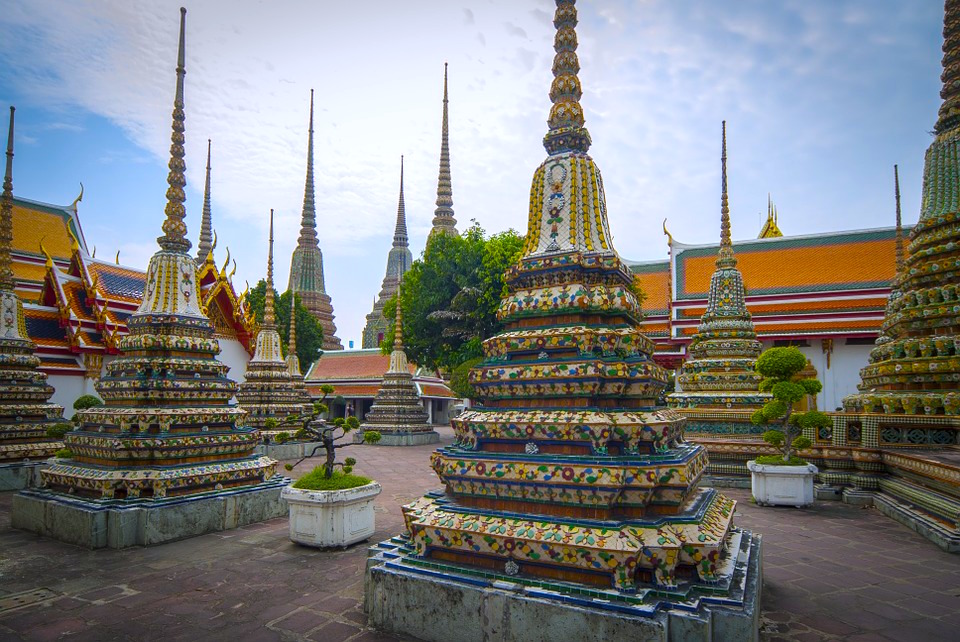 The biggest price hurdle you're going to face is getting across the ocean, so you'll want to start this trip at an unpopular travel time. Mid-January is one of the cheapest times to travel, and it's also a beautiful time to see Bangkok. The temperature is around 80 degrees with only a seven percent chance of rain on average. A flight from New York will cost about $456, and you can find plenty of reliable housing options for around $300/month.
February: Ho Chi Minh City, Vietnam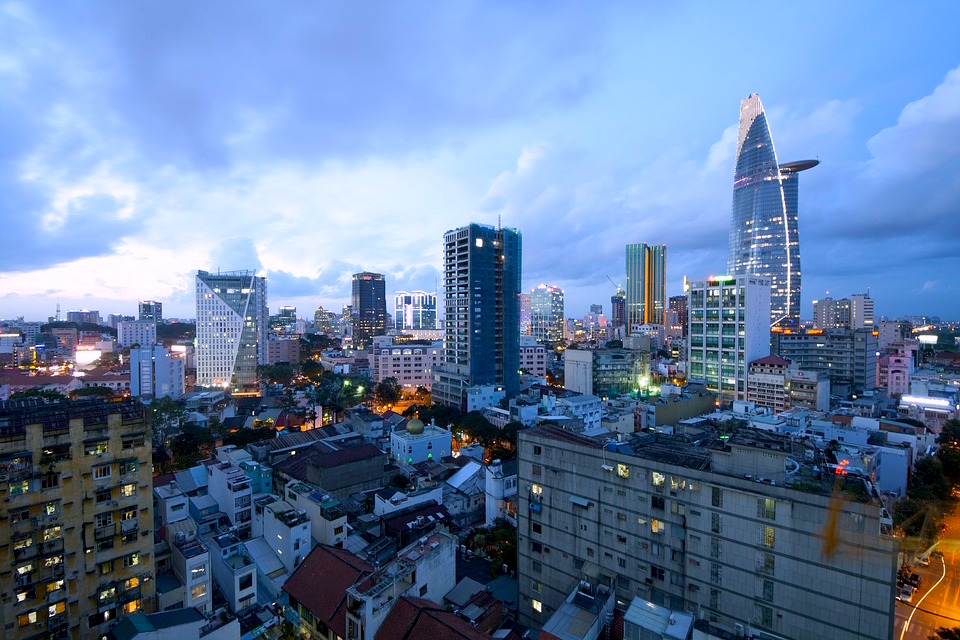 This charming city offers historical museums, culture, and karaoke. Plus, it'll be about 72 degrees. You can get a flight from Bangkok for around $57, with housing options around $300/month.
March: Goa, India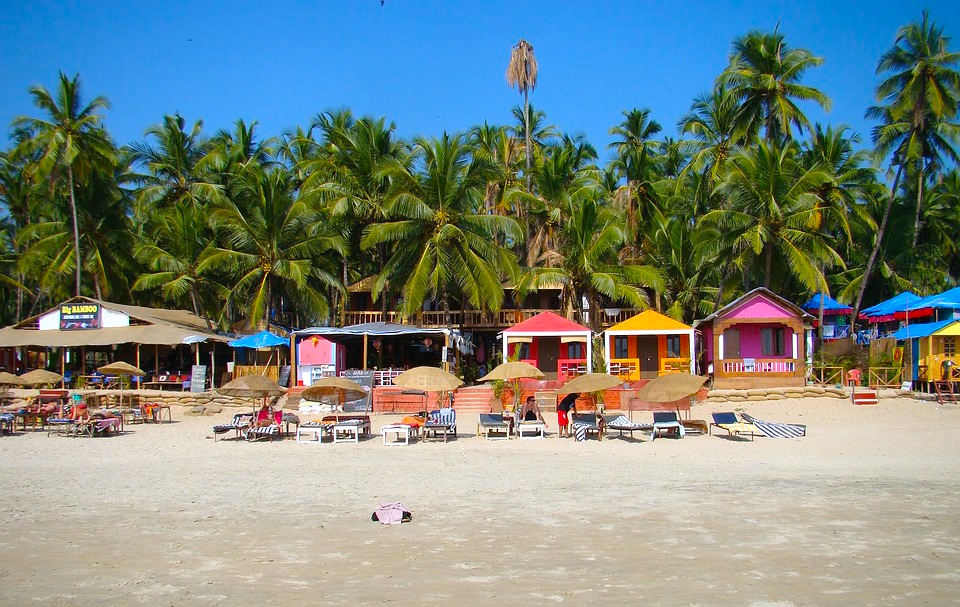 It'll be about 78 degrees when you arrive in Goa, which is perfect for exploring the beaches and the famous Dudhsagar Falls. You can get a flight from Vietnam for as low as $345, and housing goes for around $327/month. Check out this two-bedroom home and its gorgeous gardens as an example.
April: Istanbul, Turkey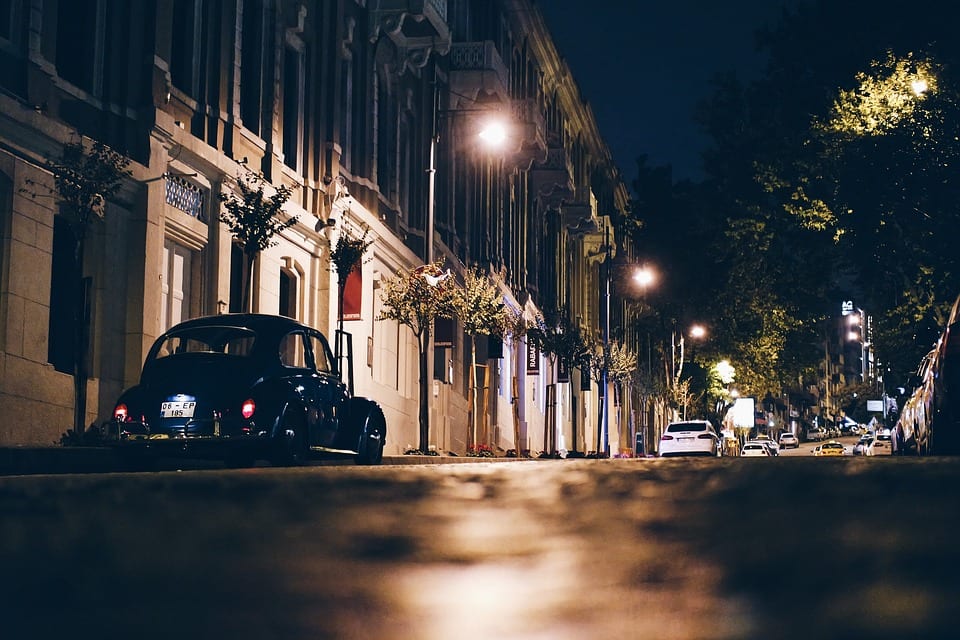 Temperatures will be in the mid-50s when you arrive in Istanbul, but that's just warm enough to enjoy a sunset Bosphorus cruise, explore the museums and architecture, or shop at the Grand Bazaar. Since you're covering some distance, you'll pay around $605 for the flight there, but you can find housing in Istanbul for around $335/month.
May: Athens, Greece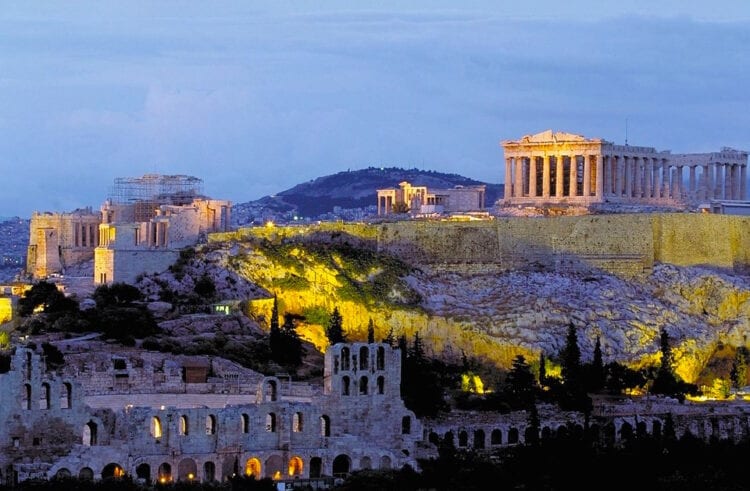 A short $92 flight will get you to Athens in mid-May, which is the best time of year to visit the city. You'll be able to explore the ancient ruins in sunny, 70-degree weather. You can stay in this bright and cozy loft for $414/month, with other options available in the same price range.
June: Tivat, Montenegro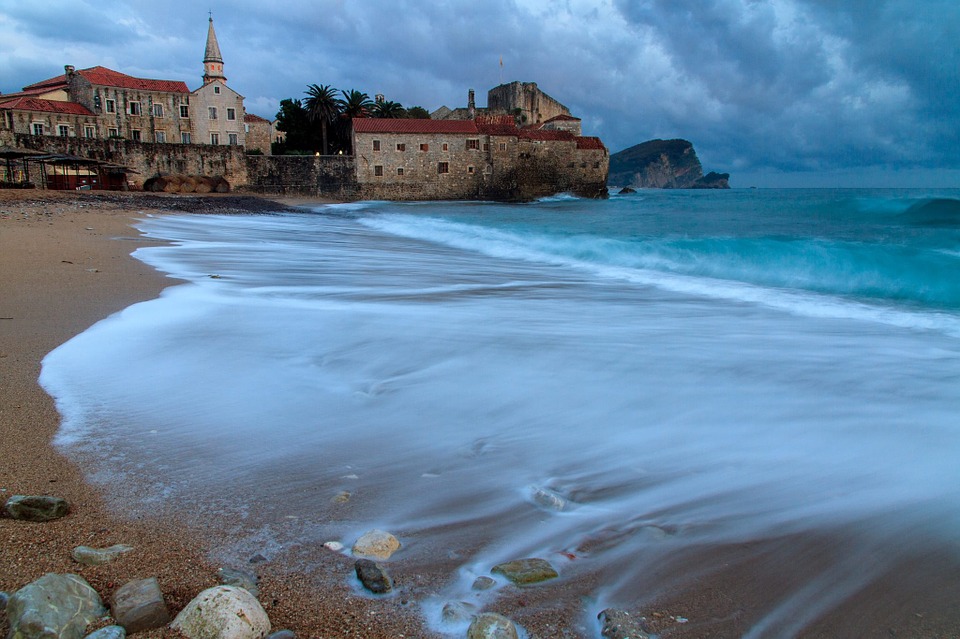 Why not spend June kayaking off the coastal town of Tivat and resting in a beachfront home like this one, which goes for $458/month? Your plane ticket will cost around $220, and you'll be able to hike, bike, beach, and shop to your heart's content.
July: Zagreb, Croatia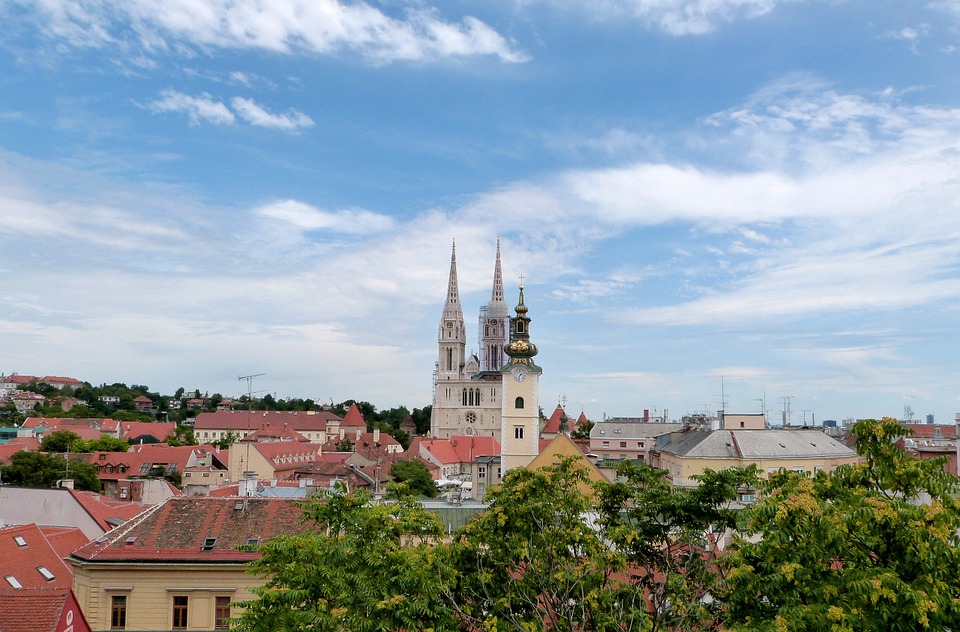 Continue the summer exploring the architecture and art museums and galleries that Croatia has to offer. You'll also find picturesque lakes and waterfalls and unique attractions such as the Museum of Broken Relationships. You can get a flight from Montenegro for around $264, and there are plenty of housing options available around $400/month.
August: Naples, Italy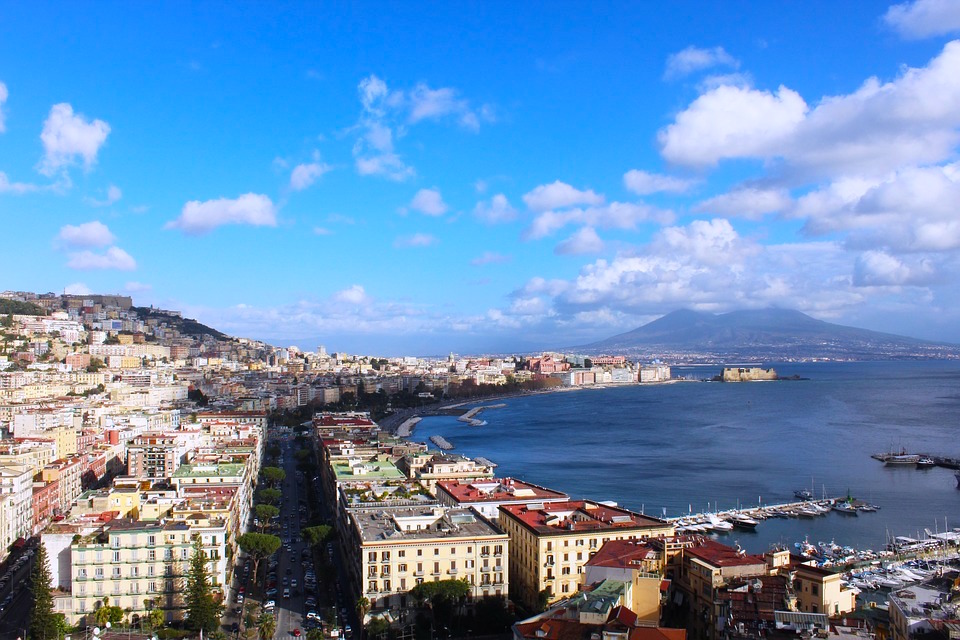 August is a busy time for travel in Europe, so it's a good thing you won't have to travel that far to get to Naples. The ticket will cost you around $245, and you can find housing for around $490/month. While you're there, visit castles and cathedrals from a mixture of historical periods, and enjoy the view of the islands across the bay.
September: Barcelona, Spain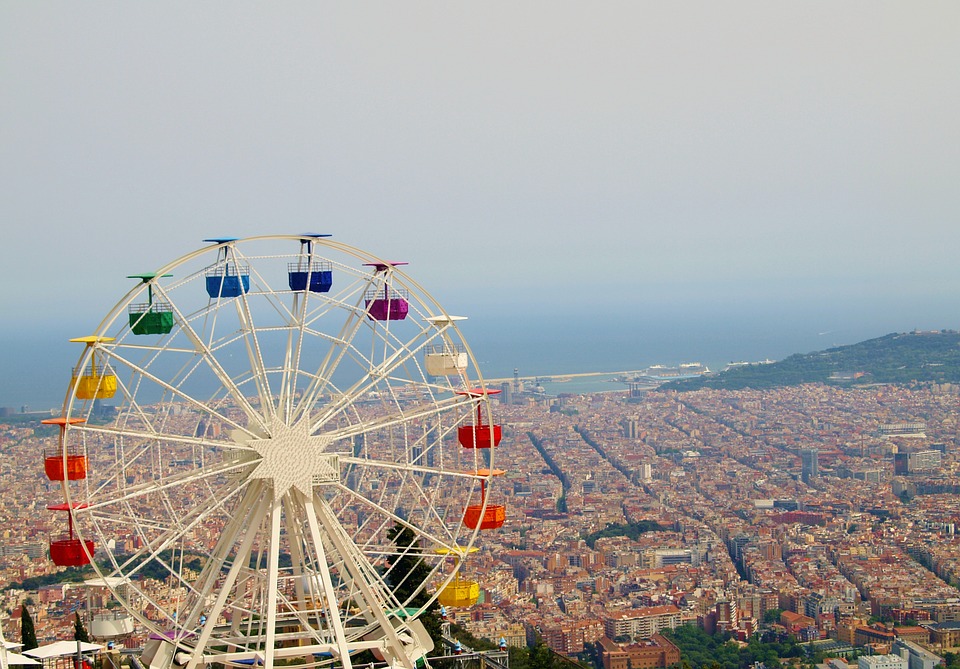 A flight from Naples to Barcelona goes for only $65 on Aegean airlines right now. Housing is going to cost you around $900 (we like the rooftop view from this loft apartment). This is the priciest so far in terms of accommodations, but considering the proximity to Naples, I couldn't leave this cosmopolitan capital off the list. There's enough art, architecture, food, shopping, and music to keep you busy for the entire month.
October: Lisbon, Portugal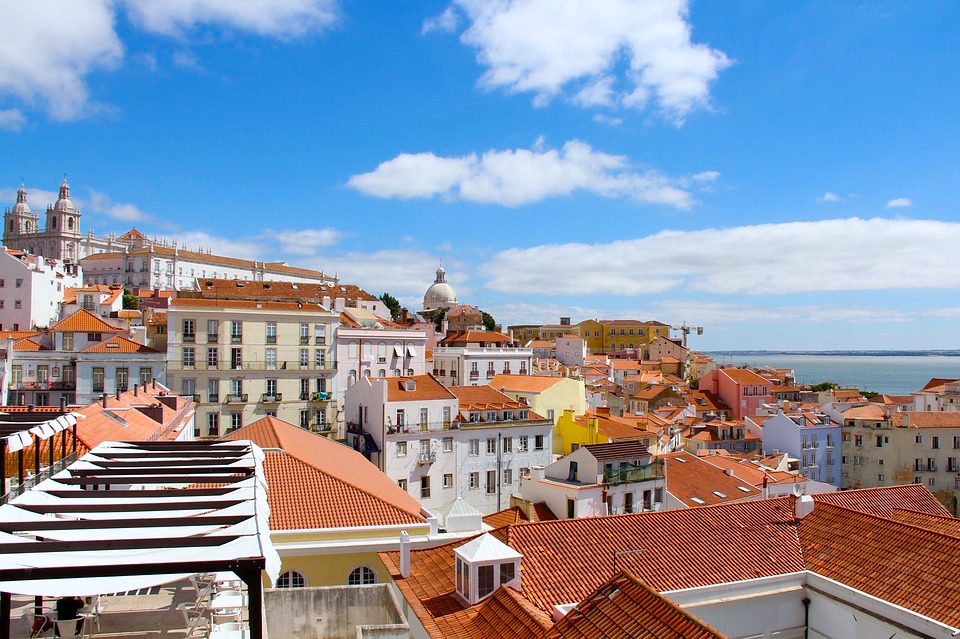 Flight fares aren't available this far in advance, so at this point I'm estimating based on this season's availability. A nonstop flight from Barcelona to Lisbon costs about $127, and the long summers make Lisbon an ideal place to spend October. Typical accommodations range from $700-$800 (we like this stylish loft for $716).
November: Prague, Czech Republic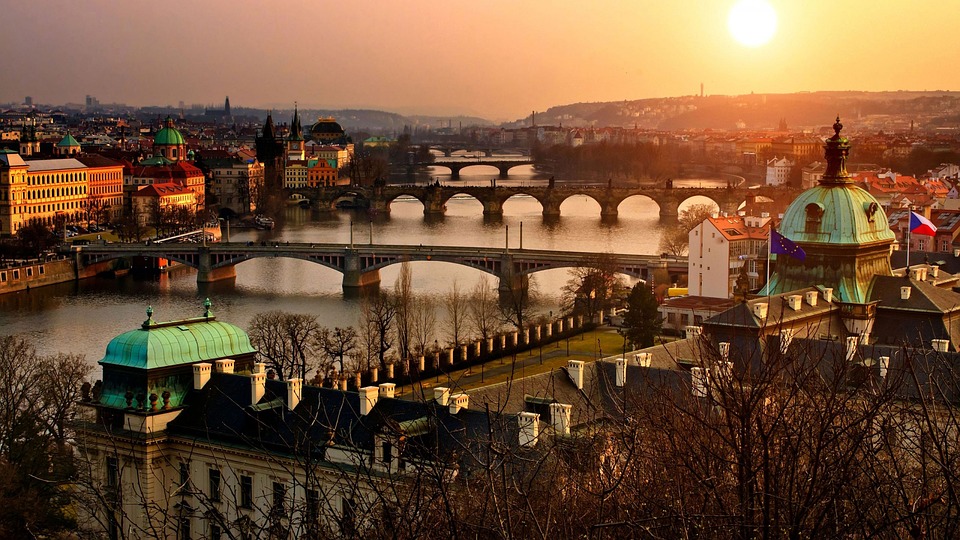 I'm estimating flight fares to be as low as $160 next November, and I found this cozy studio for $504/month just 10 minutes from Old Town Square. Temperatures will be in the 40s, but that's still warm enough to travel from baroque buildings to gothic churches.
December: Tenerife, Spain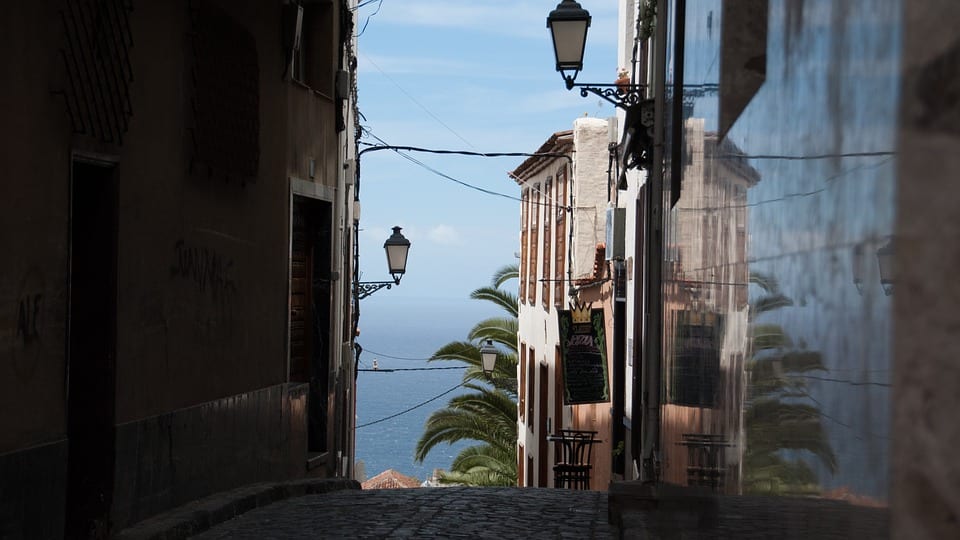 I promised to keep you warm most of the year, so I picked beautiful Tenerife as the final spot for December, where temperatures stay consistently around 68 degrees. A flight from Prague will cost around $192, and you can enjoy this breathtaking view for $746/month. The many parks and beaches will give you the perfect opportunity to unwind before returning home. You can fly back to New York in mid-January for around $414.
Total airfare cost: $2,828
Total housing cost: $5,564
Total monthly cost: $699
Visiting 12 cities in a year adds up to a pretty significant airfare total, but that cost is offset when you're staying in locations with comparatively cheap accommodations. You can also offset airfare with points and miles using one of our recommended travel credit cards. If you currently rent in the United States, you can plan this trip around your lease or sublease so you don't have to pay rent back home, which means this epic adventure actually has money-saving potential. Even if I were to store my furniture through MakeSpace for the year, I would still come out ahead in comparison to what I currently pay for rent.
If you're thinking about dropping everything and doing this right now, I don't blame you. But remember, careful planning is the key to making this work. You'll need to mess around with exact dates for your flights and accommodations to get the lowest prices available. Keep in mind that these prices may fluctuate throughout the year, which could end up working to your benefit if you're careful not to book too late. It's also a good idea to research which credit cards you are likely to be approved for, and apply for a card that will give you extra rewards for travel during the introductory period, since you'll be spending a lot of money on airfare.
If you want tips from someone who actually did this before you take off, check out travel blogger Taylor Field's best advice for spending a year abroad on a budget.
Would you consider taking a leap and traveling the world for a year while working remotely? Would you modify my itinerary? Let us know in the comments.
Related travel deals:
Emirates: Early Savings on Economy Fares