I Just Made $300 at the Airport- You Can Too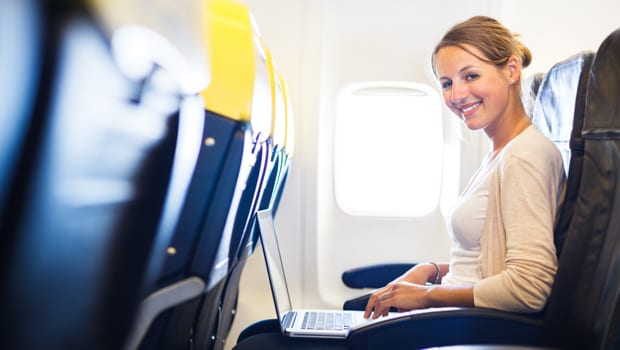 Right now, I'm traveling from Houston to Los Angeles to visit some friends to celebrate the New Year.  As I was in town to watch the Texas Longhorns lose the Texas Bowl, the best option for me was to fly Southwest Airlines from Houston-Hobby to LAX.
The flight connected in Albuquerque, and as I arrived at the gate, I discovered it was
oversold.  The gate agents were asking for volunteers- and were offering a refund on my ticket (booked on points) and $300.  This is called a "Voluntary Bump" and it's a great way to get your next flight free.  You can also be bumped without volunteering, and this comes with even more cash.
I took it.
Many of my flight-obsessed friends on the internet often purposefully book flights that have a history of offering this kind of compensation.  Why?
1.  It's a large amount of money for a small amount of convenience
$300 in travel vouchers to sit in a cushy airport seat (Southwest has great in-terminal waiting areas with plenty of plugs for electronics) for a few hours?  Yeah, no problem.  My delay puts me in 3 hours after I was due to arrive at LAX- so I'm being paid $100 an hour to essentially wait with wifi.  As an added bonus, my flight to LA is now direct, so no changing planes where they shoot Breaking Bad.
2.  I'm Flexible
My travel was flexible today, and since I can work anywhere with a wifi connection, this worked for me.  I was planning on getting work done with Southwest's reasonably fast in-flight wifi, but I'll suffice with Hobby Airport's completely free and wickedly fast wifi.  Seriously, this airport is great.
3.  I got a free flight to Los Angeles, too
The airline refunded my points that I used for my flight in the form of a travel voucher- over $280.00.  To me, it doesn't matter either way, since Southwest's points are revenue-based, but at least this keeps all my compensation together in one easy-to-use voucher!
So, as I set off to explore Hobby's lunch options (also great, with a Pappasito's in the terminal), have any of you been bumped off a flight before, and what did you receive?