I Visited Las Vegas after Reopening. Here's What I Saw.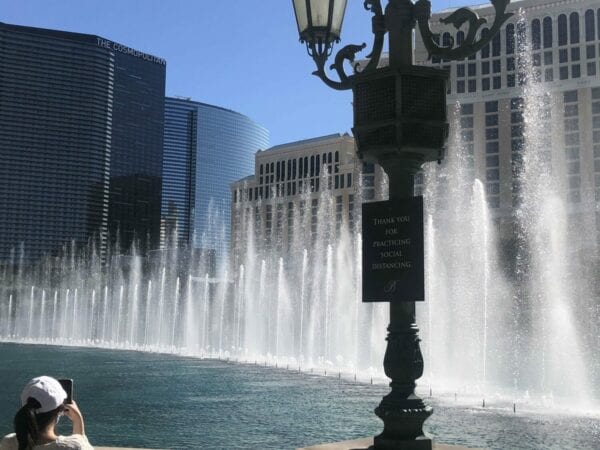 All tourism has been negatively affected by the coronavirus pandemic, but there might be no city harder hit than Las Vegas, Nevada. A city dedicated to in-person experiences like gambling, world-class shows, and nightlife has put itself in a difficult position after closing casinos and hotels in March. On June 4th, Vegas opened back up some of its casinos and hotels. I visited shortly after and here's what I saw.
What Is Las Vegas Like After Reopening?
I stayed at the Harrah's Las Vegas with a friend, where we took advantage of a $10 "Welcome Back Rate," with no resort fee due to Caesars Rewards Diamond status. Our stay was Monday and Tuesday night, which are normally less busy than the crazy weekends that Vegas is famous for.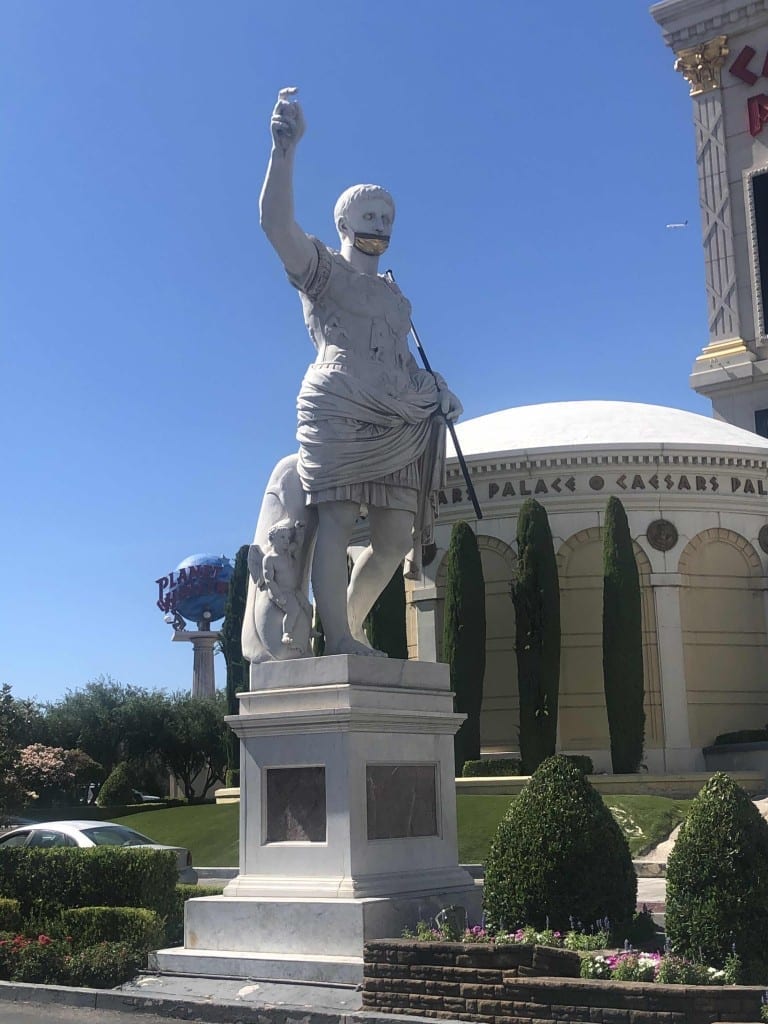 Check In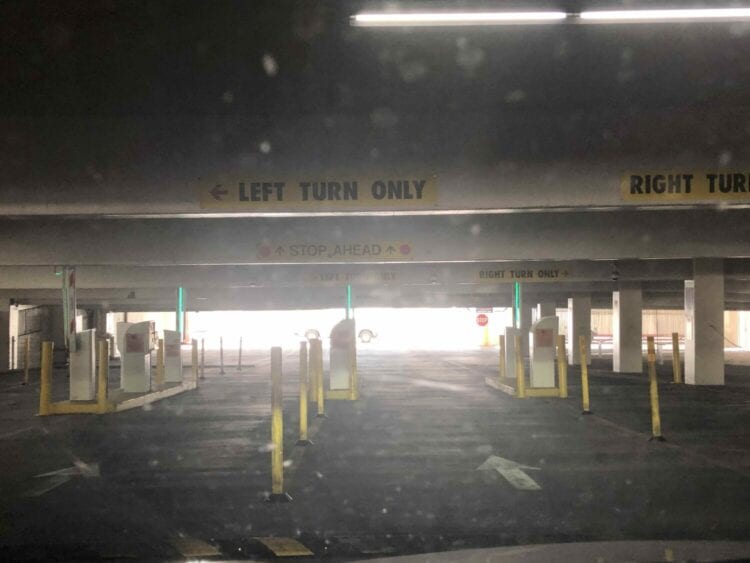 We drove in from Arizona and parked at Harrah's parking garage. While parking would've been free due to Diamond status, Las Vegas casinos that have reopened have all stopped charging for parking, saving travelers up to $18 a night! This was the first sign that Vegas was willing to offer discounts to attract guests back to the city.
The first room we received hadn't been serviced, which was understandable given they've restarted operations and there may be some wrinkles. We were given a new room, which was spotlessly clean. Housekeeping did not enter our room during our two-night stay.
Temperature Scans
Temperature scans were done only for those checking into the hotel at Harrah's. If you wanted to go to the casino, there was no formal scanning process. This seemed to be the case at all of the Caesars casinos I visited, like Caesars Palace and the Flamingo. As well as the MGM resorts, like the Bellagio, MGM Grand, and New York-New York. Others, like the Wynn/Encore and Venetian/Palazzo, were temperature scanning everyone before they entered the complex. The process was quick and easy, but I can see how things may back up as more visitors return to Vegas.
Hotel Changes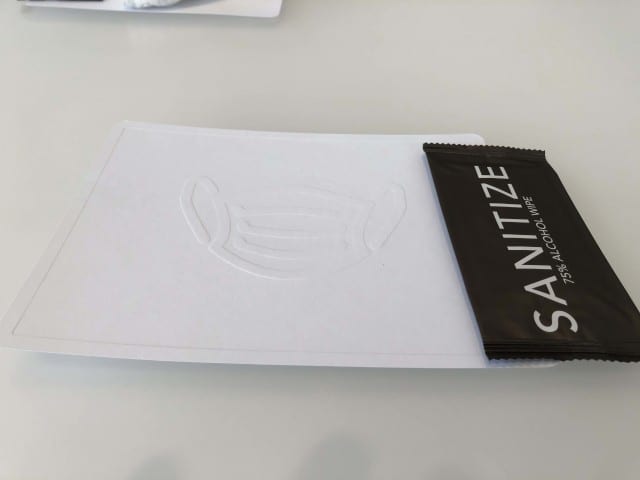 The biggest difference I saw was in casino operations. While masks weren't required at any casino, many gamblers were wearing them, as were all employees. The Bellagio appeared to be taking things most seriously, with plexiglass dividers on every gaming table. They also had handwashing stations with masks, gloves, and cleaning supplies spread out throughout the casino. There were hand sanitizing stations everywhere, as well.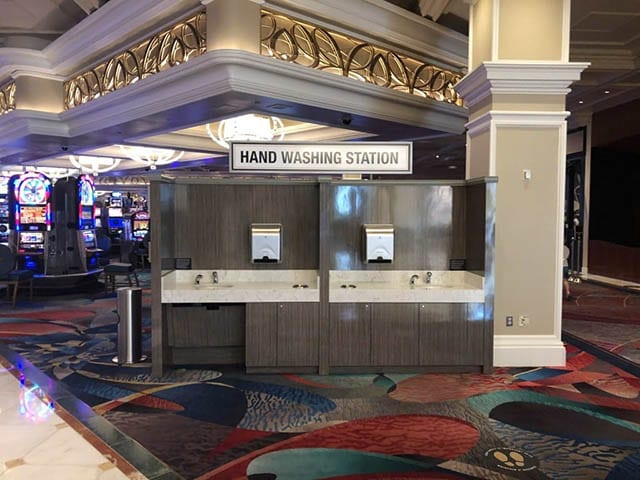 In every casino, every other slot machine was turned off to enforce social distancing. While no casino I visited seemed busy enough for it to matter, once more visitors return, it may be harder to find a machine than in the past.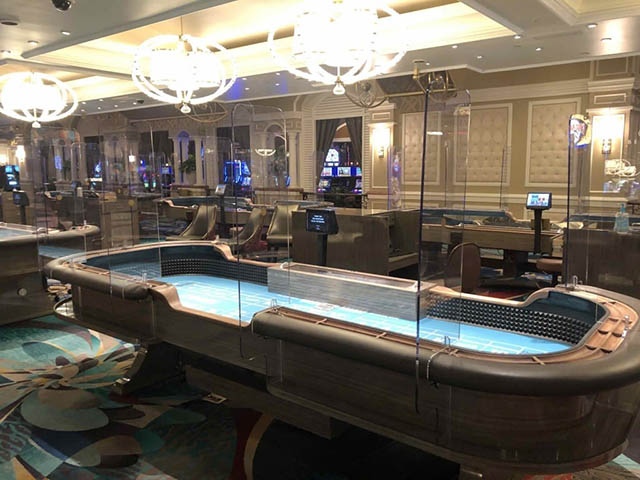 We were impressed that The Wynn gave us hand sanitizing wipes and placemats when we sat down to dine so we would have a place to put our face mask. The Wynn and other facilities were also offering QR codes for menus to reduce contact with items that someone else might have touched.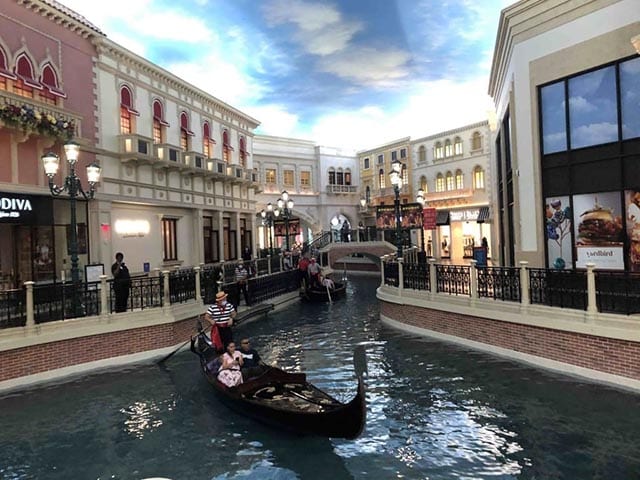 Many reading this will be happy to note that free drinks are still being handed out to gamblers on the casino floor! In addition, some attractions, like the Venetian gondolas, have also returned. I'll say in my dozens of times in Las Vegas, I've never seen there be no line for these boats, but on my trip, they were begging people to come to take a ride.
Discounts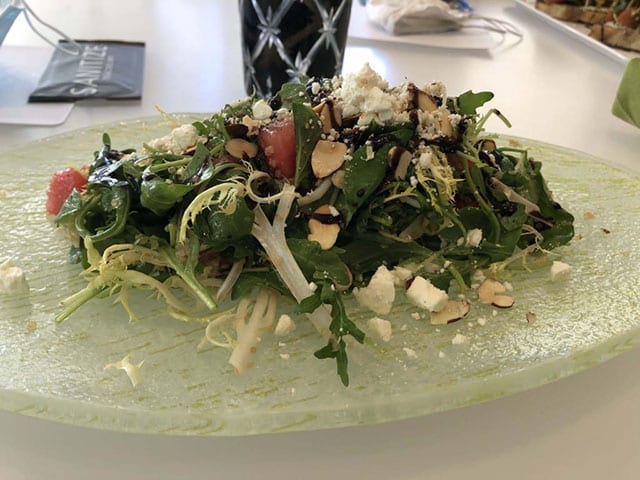 Besides free parking, there are more and more discounts being rolled out to lure people back to Sin City. Most noticeable was at the Wynn/Encore, where I saw rates as low as $99/night. Once on property, most restaurants were offering a "welcome back" menu. We had lunch at Jardin and loved our three-course prix fixe menu for only $25/person.
Places that were struggling before the coronavirus, like the Sahara, are even waiving resort fees for guests, bringing the all-in price under $50 for some nights. I expect discounts to continue for some time, even when leisure travelers begin to return. The business traveler coming to Vegas for conferences won't be returning any time soon, and that was a steady and robust revenue stream that casinos will be missing.
Overall
I felt that Vegas was doing a decent job at reopening in light of the pandemic, but it's too early to tell if it will be enough to make visitors comfortable to book their stays. Visitor behavior is likely to change once they do arrive, perhaps spending less time in public rooms like casinos and more time outdoors near pools, where they can socially distance effectively. Time will tell.