Brad's Deals Insiders Terms & Conditions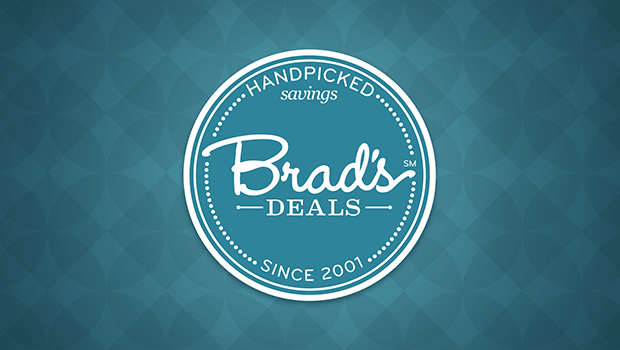 1. Program is sponsored by Brad's Deals LLC, the headquarters of which is located at East End Plaza 6115 Estate Smith Bay Suite 315 St. Thomas, VI 00802 ("Sponsor"). By signing up, you agree to these official rules and the decisions of the Sponsor, which are final and binding.
2. The Brad's Deals Rewards Program ("Program") is open only to individuals who are legal U.S. residents, 18 years of age or older, who have pre-existing internet access. Employees of Sponsor, and their respective parents, subsidiaries, agencies, and affiliated companies and their immediate families are not eligible.
3. How to Participate. NO PURCHASE NECESSARY TO PARTICIPATE IN PROGRAM.
To participate in the Program, simply visit Rewards Hub, and complete each Action. Participants must complete each Action to be eligible to earn and redeem points for rewards. Completing all Actions will result in up to 5,000 points to be awarded to the Participant, which can be redeemed for a either a Pre-Paid Visa Gift Card or Amazon Gift Card. Rewards can be redeemed in intervals of 1,000. Each 1,000 points is valid for $1.00 gift card and you may cash in 1,000 points for $1.00 at a time, or you can bank up to 5,000 points for a total of $5.00. The maximum amount any Participant can redeem is $5.00.
Limit one SoHalo Account ("Account") per person. Additional Accounts will be removed, and Sponsor reserves the right to disqualify any user that creates multiple Accounts. All materials submitted become the property of Sponsor and will not be returned.
In the event of a dispute over the identity of a participant, participation will be deemed submitted by the authorized Account holder of the email address associated with the entry form (the "Participant").  "Authorized Account holder" is defined as the person assigned to an email by an Internet access provider, online service provider, or other organization responsible for assigning email addresses.  Every Rewards Action must be manually keystroked and manually entered by the Entrant.  Automated and/or repetitive electronic submission of Actions (including, but not limited to, Actions made using any script, macro, bot, or service) will be disqualified and transmissions from any related email or IP addresses may be blocked.
Sponsor is not responsible for incomplete, lost, late, damaged, illegible, misplaced or misdirected email/mailed Actions or faulty transmissions, technical computer hardware or software failures of any kind, lost or interrupted or unavailable network connections, or failed, incomplete, garbled, misrouted, scrambled or delayed computer transmission or other errors or problems of any kind, whether mechanical, human, electronic or otherwise, which may limit a user's ability to participate in the Rewards Program.  Sponsor is not responsible for any typographical or other error in the printing of the offer, administration of the Program or in the announcement of the prizes. Sponsor assumes no responsibility or liability for (a) any incorrect or inaccurate entry information, or for any faulty, failed, garbled or jumbled electronic data transmissions; (b) any unauthorized access to, or theft, destruction or alteration of Actions at any point in the operation of this Program; (c) any technical malfunction, failure, error, omission, interruption, deletion, defect, delay in operation or communications line failure, regardless of cause, with regard to any equipment, systems, networks, lines, satellites, servers, computers or providers utilized in any aspect of the operation of the Program; or, (d) inaccessibility or unavailability of the internet or the Rewards Hub or any combination thereof; (e) any injury or damage to participants or to any other person's computer which may be related to or resulting from any attempt to participate in the Sweepstakes or download any materials in the Sweepstakes.
4. Each participant who completes all required Actions will be eligible to redeem up to five thousand (5,000) points for a $1.00 or $5.00 Pre-Paid Visa Card or Amazon Gift Card. One thousand (1,000) points will equal $1.00. Participants may only redeem in $1.00 or $5.00 intervals. Participants who have not reached enough points for redemption upon conclusion of Program, will lose the points they've been awarded. To receive a Pre-Paid Visa Card or Amazon Gift Card, Participant must manually redeem their points for the cash reward. Any points that have not been redeemed for cash prizes, will be lost at the end of the Program. Sponsor reserves the right to terminate the Program at any time without prior notice to Participants.  Maximum reward for each Participant is $5.00.
5. Expenses, Taxes, and Fees. All expenses not specifically mentioned herein are not included and are solely each winner's responsibility. Rewards consist of only those items specifically listed in this document. Sponsor is responsible only for prize delivery; Sponsor is not responsible for prize utility, quality or otherwise. Taxes and fees, if any, are the sole responsibility of prize winners.
6. By participating in the Rewards Program, Participant releases and holds harmless Sponsor and any other advertising or promotion agencies or business partners involved with or retained to provide services in connection with the Program, and/or each of their respective affiliates, parent or related entities, subsidiaries, or successors (collectively, the "Promotion Entities"), against any and all claims, demands and liabilities arising out of or relating to the Program, Entrant's participation in the Program and/or any Program-related activity, including, without limitation, winner's responsibility for, use or misuse of any prize or any portion thereof. Additionally, by acceptance of prize, prize winner agrees to release the Promotion Entities from any and all liability, claims or Actions of any kind whatsoever for injuries, damages or losses to persons and property which may be sustained in connection with the receipt, ownership or use of the prize.
7. Participant agrees to be bound by these Official Rules and Sponsor's Privacy Policy.  By entering, entrant agrees to Sponsor's use of their personal information as described herein and in Sponsor's Privacy Policy.
CAUTION: ANY ATTEMPT BY A USER OR ENTRANT OR ANY OTHER INDIVIDUAL TO DELIBERATELY DAMAGE ANY WEB SITE OR UNDERMINE THE LEGITIMATE OPERATION OF THE SWEEPSTAKES IS A VIOLATION OF CRIMINAL AND CIVIL LAWS AND SHOULD SUCH AN ATTEMPT BE MADE, SPONSOR RESERVES THE RIGHT TO SEEK DAMAGES FROM ANY SUCH PERSON TO THE FULLEST EXTENT PERMITTED BY LAW.
8. Error Correction. Sponsor reserves the right to correct or change any and all printing, typographical or mechanical errors. If because of a printing or other technical error, or for any other reason, more prizes are claimed than the number set forth in these Official Rules, a random drawing will be held among all eligible claimants making purportedly valid claims to award the advertised number of rewards available. Only the numbers of rewards stated in these Official Rules ($2,500) are available to be redeemed in the Program.
9. Void where prohibited, taxed, or restricted by law.