The Cost of Amazon Prime Is Going Up? Time to Cancel Netflix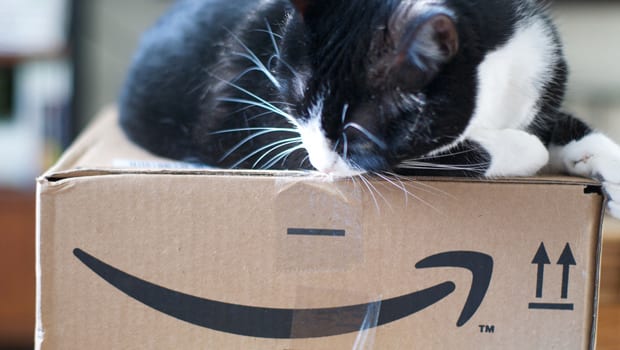 When I set out to cover this story, I'll admit that this is not the headline I had in mind. How do you get from an Amazon Prime price hike to canceling Netflix? On the surface, the connection seems tenuous at best. But the more I dug in, the more this conclusion seemed obvious. I'll start this off with a little background and news about the potential price hike, and then I'll detail how and why it makes sense to cancel Netflix instead of Amazon Prime.
News broke late last week that Amazon seriously considering raising the price of an Amazon Prime membership by as much as $40. Amazon's Chief Financial Officer Thomas Szkutak mentioned the possible price hike on Thursday in a conference call discussing Q4 results, and cited rising fuel costs as the primary reason why it might happen.
An Amazon Prime membership currently runs $79 per year, a cost which many cash-strapped online consumers already find cost prohibitive. However, it would be the first price increase for Prime since it was launched nearly a decade ago in 2005. How many services can you name that today cost the same as they did nine years ago? Consider, too, that Amazon Prime today offers members significantly more than its initial offering of only free 2-day shipping - so you actually get more bang for your buck today than you did nine years ago.
Still, a price increase from $79 to $99, or maybe $119, inevitably will cause some devoted members to reconsider and turn off any potential members who had been on the fence. In a move clearly intended to drive more users to the service, Amazon increased the minimum spend requirement to qualify for free shipping from $25 to $35. Now the squeeze is coming from the opposite direction.
What should current and prospective Amazon Prime members consider if a price hike does happen?
How much do you spend at Amazon?
As before, the value of the free 2-day shipping that Prime members enjoy really depends on how much you buy from Amazon in a year. Taking an average of Amazon's 2-day shipping costs, we come up with $8.40 per order on average. Assuming the worst case scenario of $119 for a Prime membership, you would break even on 2-day shipping at around 14 orders. So, if you're placing 15 or more orders with Amazon in a year, Prime is likely worthwhile. And that's before factoring in the value of streaming video and the Kindle lending library.
How often do you use streaming video?
If you are a moderate to heavy user of streaming video content, then Amazon Prime's value goes up significantly. If you run both Netflix and Amazon Prime, it's worth noting that Amazon's free video content largely overlaps Netflix, and in some cases has content that Netflix does not. (The opposite is also true.) Plus, Amazon Prime has a one particularly compelling feature which Netflix currently does not have: instant streaming video rentals. Renting a movie from Netflix still relies on a mailed DVD and all of the slowness that entails, but Amazon can rent most new releases to you instantly. If you consider Amazon Prime's streaming to valued equally with Netflix (let's say $7.99/month, which is $96 annually), the shipping portion of a hypothetical $119 membership is just $23, which you recoup after just 3 orders if our shipping average holds true.
Conclusion: Cancel Netflix.

Many households that subscribe to Amazon Prime also maintain an account with Netflix. The cheapest Netflix account, a basic 2-screen streaming-only package, costs $7.99/month, or $96/year. Netflix deliberately obscures this annual number since it' s much easier for consumers to say yes to $7.99/month than $96/year. (The cost is even higher for subscriptions with DVD service when you consider how many weeks that copy of Twilight: New Moon has been collecting dust sitting on your stereo speaker- Netflix counts on that, too.) Now that you know the annual cost of the cheapest account, we can reframe the value of a price-hiked Amazon Prime more easily. By our math, even if you have the least expensive Netflix account and Amazon raises the price of Prime by the worst case scenario mentioned of $40, you can get roughly the same streaming options, preserve your free 2-day shipping benefit, and come out $56 ahead by canceling Netflix instead of Amazon Prime.
We're not crazy about Amazon raising prices, but it does make sense from a business perspective, especially as Prime becomes more popular. And when you can look at it as a viable replacement for Netflix, the value is more than proven, even at the higher price. If you're not convinced, pause your Netflix, sign up for a free trial of Amazon Prime, and try it for yourself.
Vote in our poll and give us your thoughts in the comments!
Take the best online coupons and deals with you on the go! Download the newly updated Brad's Deals iPhone app today.