Do You Actually Need Extra Car Rental Insurance?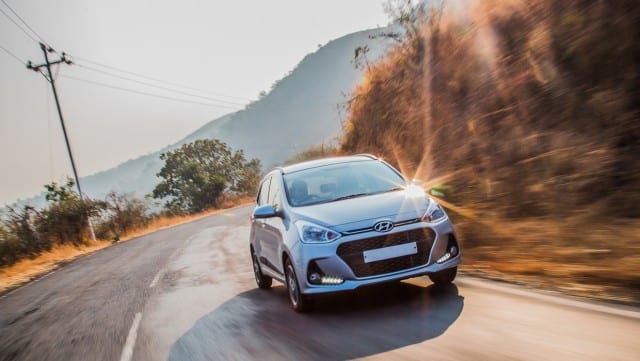 Wondering whether or not rental car insurance is worth it? Let me tell you about the time I shredded the tires of a Mercedes on the English motorway.
While traveling in the UK just a few months ago, I wanted to take a day trip to see the Uffington White Horse. Unfortunately, there were no buses or tours that went there and it was just too far to take a cab. So I booked a reservation with Enterprise online and took the train up from London to Oxford – the nearest train-accessible city to my destination – to pick it up. Automatic transmissions are somewhat rare in the UK, so when the Ford Fiesta I was expecting wasn't available, they upgraded me to a Mercedes M-Class.
I couldn't believe my luck, and after a few hesitant moments adjusting to driving on the left, my Mercedes and I hit the motorway and had a grand day exploring Oxfordshire, hiking across a sheep pasture to visit the White Horse, and catching lunch at a local pub before heading back to Oxford.
And just when I thought everything was going so well cruising down the A420, I drifted a little too far left, onto the shoulder and right over something that completely shredded both of the left side tires.
After surveying the damage, I called Enterprise for a tow. I had opted in to all of the insurance that was offered to me and thank goodness for that. Enterprise took great care of me and I didn't have to pay a cent. I had a pleasant chat with the tow driver the rest of the drive back to Oxford, and simply went on my merry way. It was the best possible rental car accident experience that anyone could hope for, and honestly one of my favorite days of my trip in spite of the mishap.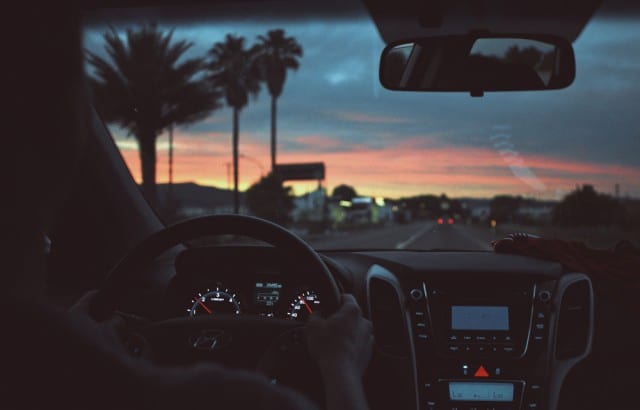 When to get the extra insurance for your rental car:
You're only renting the car for a day or two.
In most cases, tacking on the rental agency's insurance for a short term rental is not going to be cost prohibitive. It's a small price to pay for the peace of mind and lack of hassle.
You're renting in a foreign country.
The biggest reason that I wanted to get the car rental insurance for my UK day trip was that I didn't know what I didn't know about driving in the UK. Was I going to adjust to driving on the left? And what about having the steering wheel on the right? Are there traffic customs I don't know about that end up increasing my accident risk? I just wanted to worry about one less thing and know that if I screwed up, it would be okay.
Will your personal auto policy cover you abroad? Probably, but it's worth calling your insurance provider to ask. Even if you're covered, you should also ask yourself if you're up to the challenge of coordinating an insurance claim in a foreign country if you don't have to.
You'd prefer a hassle-free experience in the event of an accident.
I cannot say enough good things about how Enterprise took care of me after the tire incident. A tow truck appeared within 20 minutes. The driver and I had a lovely chat about the area and the difference in road conditions between the UK and Chicago. Once we got to the body shop, I touched base with Enterprise to see if there was anything they needed from me. There wasn't. I walked out of the shop and spent the rest of the day exploring Oxford on foot. I never heard from Enterprise again because it was all covered. The end.
You don't have auto insurance that covers comp and collision, or you don't have auto insurance at all. 
Most of the drivers who skip the car rental insurance do so because they have coverage elsewhere, either through a personal auto insurance policy or through a credit card. But if you don't have both liability and comp and collision, you should probably pick it up for the duration of your rental. Keep in mind that driving an unfamiliar vehicle increases your accident risk.
It keeps your personal auto insurance premiums low.
When you spring for the car rental agency's insurance, their insurance becomes the primary insurance – meaning that it's their policy that covers any accidents, so you can get in a fender bender in a rental car and keep your accident-free discount. Whatever happens in the rental car stays with the rental car. Your personal auto insurance carrier never needs to know.
It's required by local law.
Some countries have mandatory rental car insurance that you pay at the counter. You can't opt out of this one, no matter how good your personal coverage may be. I'm including it here mostly as a cautionary tale, just so you don't get into any unnecessary arguments with the rental agents.
Related: 13 Tips & Tricks for Saving Big on Car Rentals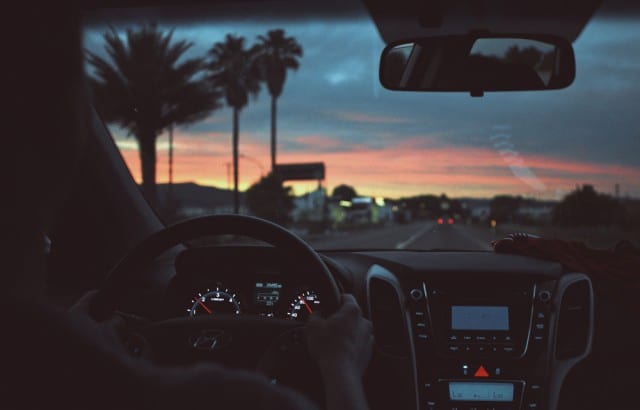 When to skip rental car insurance:
Your credit card includes primary car insurance.
Not every credit card provides a rental car insurance benefit, so read the fine print on yours. To learn more, check out our article Does My Credit Card Give Me Car Rental Insurance?
You're getting a long-term rental.
Rental car insurance is charged by the day and can add up fast. If you're renting for more than a few days, do the math and decide whether or not it's worth the extra cost versus relying on your own insurance policies or credit card insurance benefits.
You're comfortable with risk.
If you're not too worried about the risk of an accident, then maybe you'll be okay with skipping the car rental insurance. Maybe you're not worried about the impact of making a claim with your personal insurance provider. Maybe you're keeping your driving to a minimum for the length of the rental. Your individual circumstances and risk tolerance will dictate where you're comfortable drawing the line.
Related rental car deals:
Priceline: Up to 40% Off Car Rentals